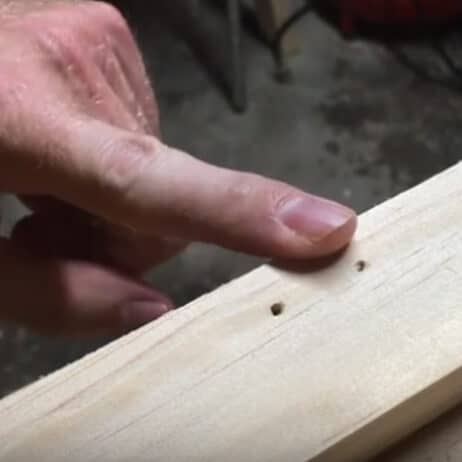 Oh crap.  Now you've done it. You've put a few screw holes in your material that are going to be glaringly obvious to the naked eye (and your critical spouse).  Worse yet, it's after midnight because like me, you're doing your woodworking after your real job and your family obligations have gone to bed after reading Little Blue Truck for the umteenth time.  At least it wasn't that awful Little Miss Chatterbox book again…
It's cool, go get your wood putty for a quick hole patch.  Aww double crap.  You didn't seal up the wood putty container tightly and your once smooth, peanut butter consistency wood filler now looks like it's dried harder than months old peanut brittle.  Now what?  The stores are closed.
Have wood glue and sawdust?  Of course you do.
Check out this Lazy Guy DIY Pro Tip for a lifesaving shop hack for patching small holes.
---
Mind blown right?  There wasn't even any CGI in that video.  I reached out to face capture expert Andy Serkis to play left hole so I could make this video reveal more dramatic… but he unfortunately never responded.  You play Gollum or Caesar the ape and you get too big for DIY videos?  The nerve.
~ Lazy Guy