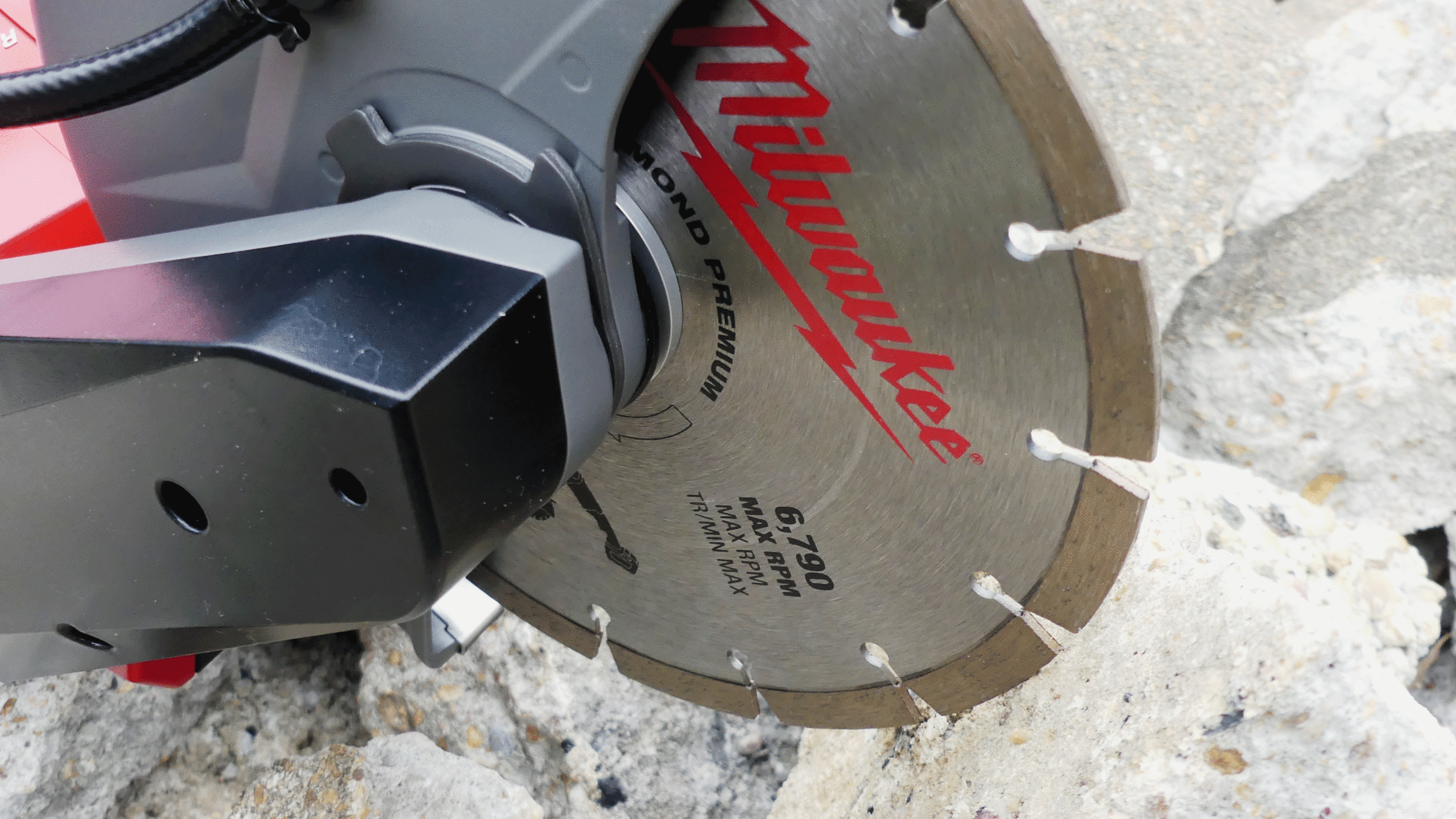 A few weeks ago I partnered with The Home Depot Rentals on a project replacing my old sidewalk. While in the demo phase I got to use a massive 14″ gas powered Cutoff Saw. It was a beast… and weighed over 30 pounds. The dust clouds from it looked like I was sending smoke signals. A few weeks later the Milwaukee M18 Fuel 9″ Cutoff Saw arrived and I quickly realized what I missed out on.
This post has been sponsored by The Home Depot as part of The Prospective Tool Review Program. Like tool reviews? Check these out! Affiliate links to follow.
Pro-Grade Power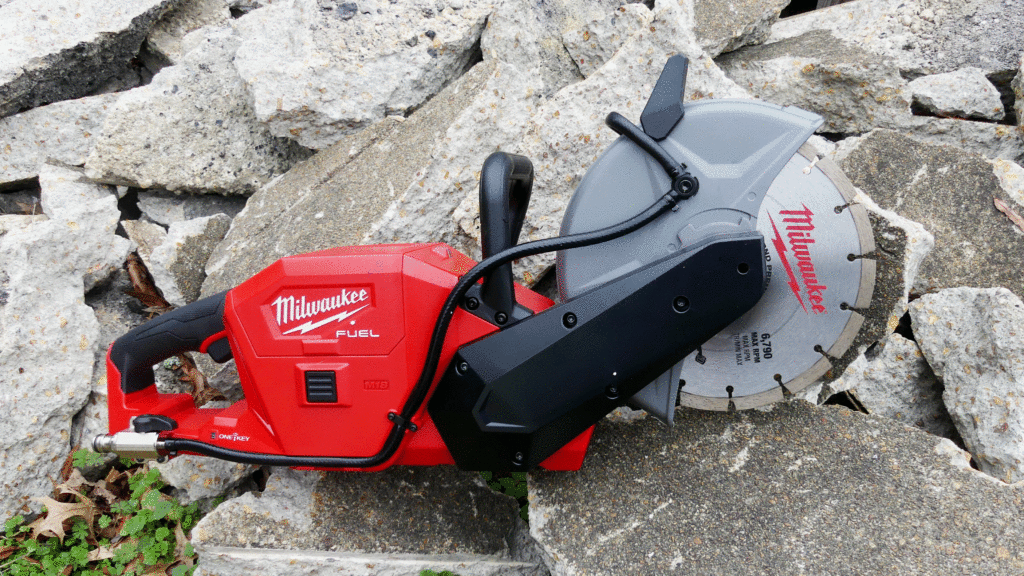 Occasionally a tool will come to test and review and I'll find myself equal parts excited and terrified. When a box the size of a small toddler showed up containing the Milwaukee M18 Fuel 9″ Cutoff Saw I might have peed a little. Then a second box of equal size showed up containing the Milwaukee M18 Fuel 4 gal. Switch Tank. Holy crap… I'm going to look like a Ghostbuster!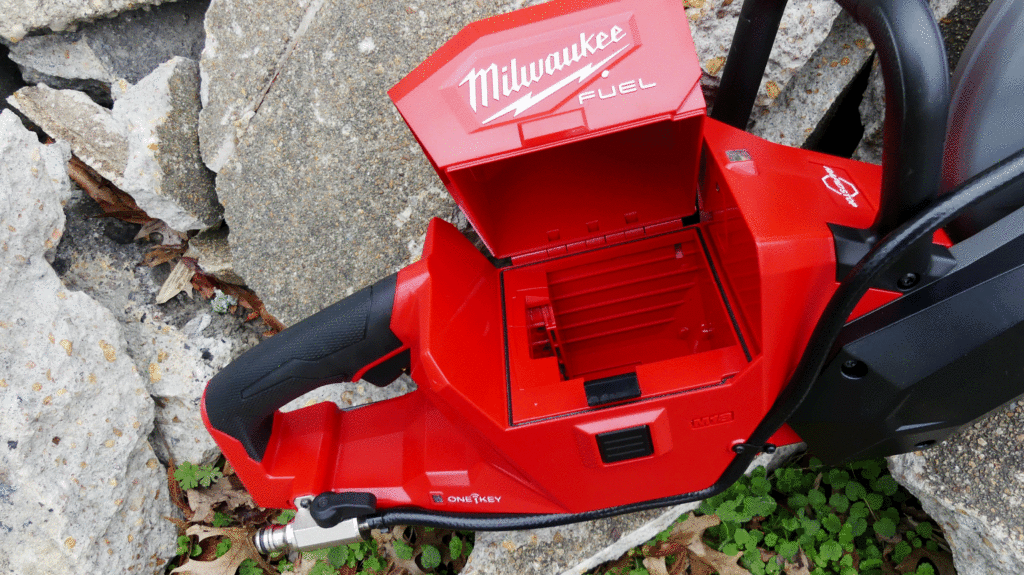 You see this is a saw made for cutting concrete slabs, cinder blocks, Rebar and even cast iron pipes. AND it's battery powered! Oh yeah… and can be water fed with that switch tank.
What's In The Box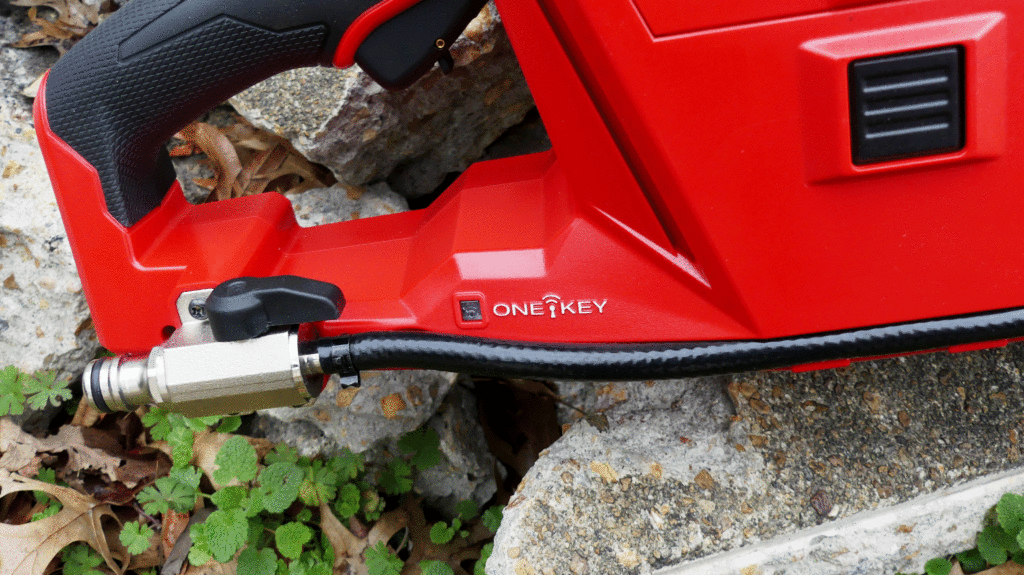 As tested, this kit comes with two (yes two!) 12.0 Amp Hour Batteries, a rapid charger, a diamond coated blade for masonry and an abrasive blade for metal. That kit will run you $899 or you can get the bare tool version for $599. I should also mention the Cutoff Saw also has built in One Key technology. If you're a contractor, that's a great add-on because let's you track location and monitor power consumption on the job site.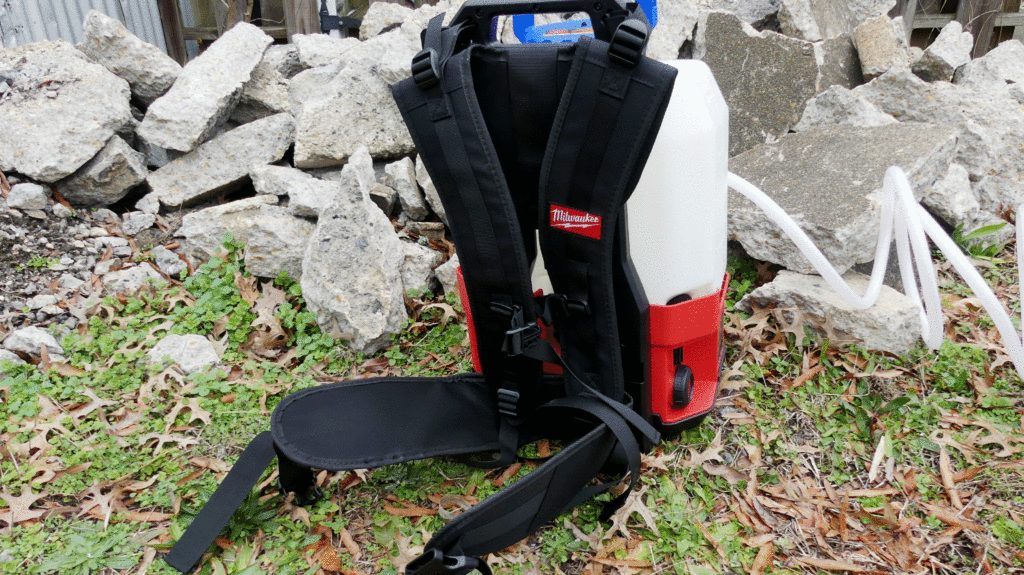 The 4 Gallon Switch Tank comes with a 3.0 M18 Battery, Charger and a hose to connect directly to your Cutoff Saw or other water fed tools. At $499 you might ask yourself why does my saw need a backpack full of water? SIMPLE. All the dust that comes off the material you would be cutting with the saw is terrible for your lungs. Like, human carcinogen level bad. The water from the Switch Tank significantly cuts the dust down and makes it safer for you to work.
The Milwaukee Cutoff Saw Verdict
Okay, here's the thing. At just about 12 lbs. you get a really great tool with the Milwaukee 9″ Cutoff Saw. With the two 12.0 amp hour batteries (valued at $200… each) you get solid run time of 14′ at 5″ per battery. With the 4 Gal. Switch Tank you'll cut down on dust and also extend the life of your blades. But let's do the math… $899 + $499 = $1398 for the whole set up.
The gas powered model I used with the 14″ blade retails for $1139 and comes with 3 blades. It also rents for $76 for the day and came with a new blade and a full tank of gas. If you're a contractor, I definitely see the appeal of buying the Milwaukee kit. However, if you're a weekend warrior or DIY'er, do yourself a favor and just rent the tool.
~Lazy Guy
Like Milwaukee tools? Check out the Milwaukee Tool Review feed!
*This post was sponsored by The Home Depot. I was provided with tools and compensated for my time in exchange for my opinion on these products. My opinion is my own.