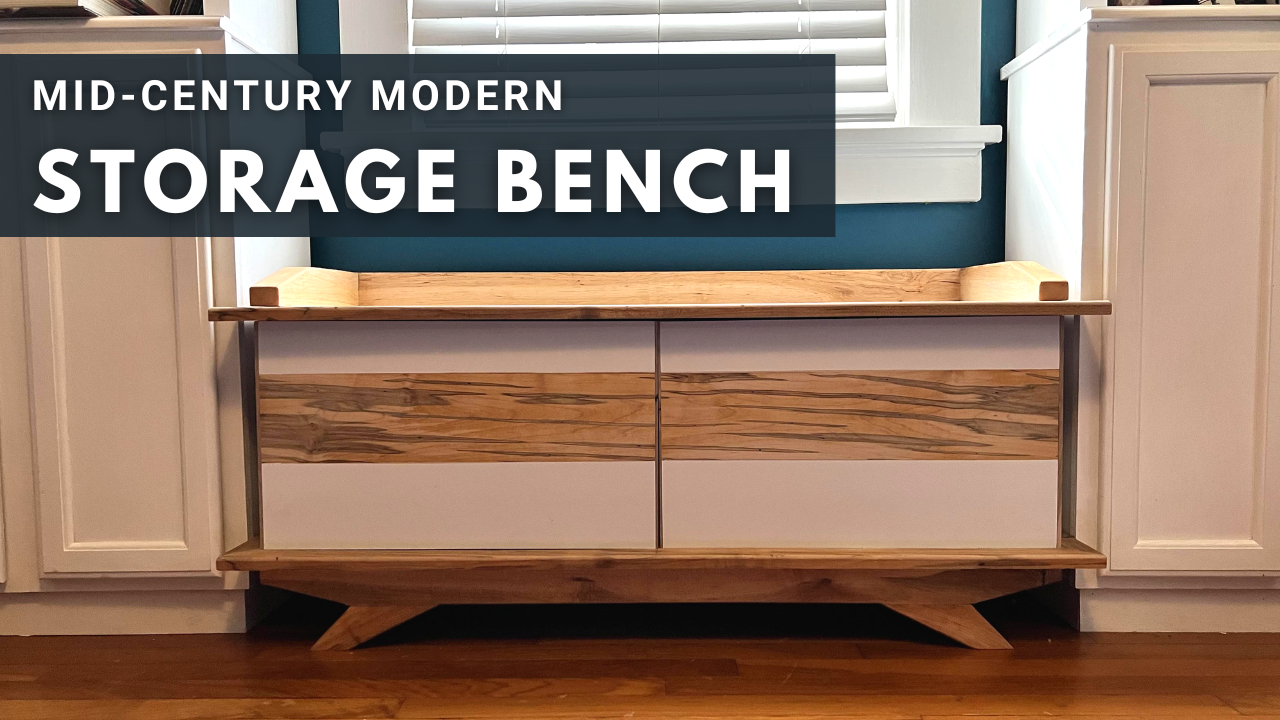 Hey I built a thing… like a year ago… then forgot to publish the content on it… This Mid Century Modern Storage bench actually was built for Makers Challenge Central TBC 11… we wrapped up season 13 a few months ago… yeah… so… They do call me "Lazy" Guy DIY.
With that in mind, here's the full build tutorial in video form!
If you think this is a project you'd like to see a full digital build plan on, let me know in the comments and I'll pull it together. Special shout out to Brooke and Michael from @makersworkshopLLC as that's who I got the spalted maple slab from that kicked off this project.
If you liked this build style, check out more of my Mid-Century Modern style builds on the website in the Mid-Century Modern build feed!
~Lazy Guy