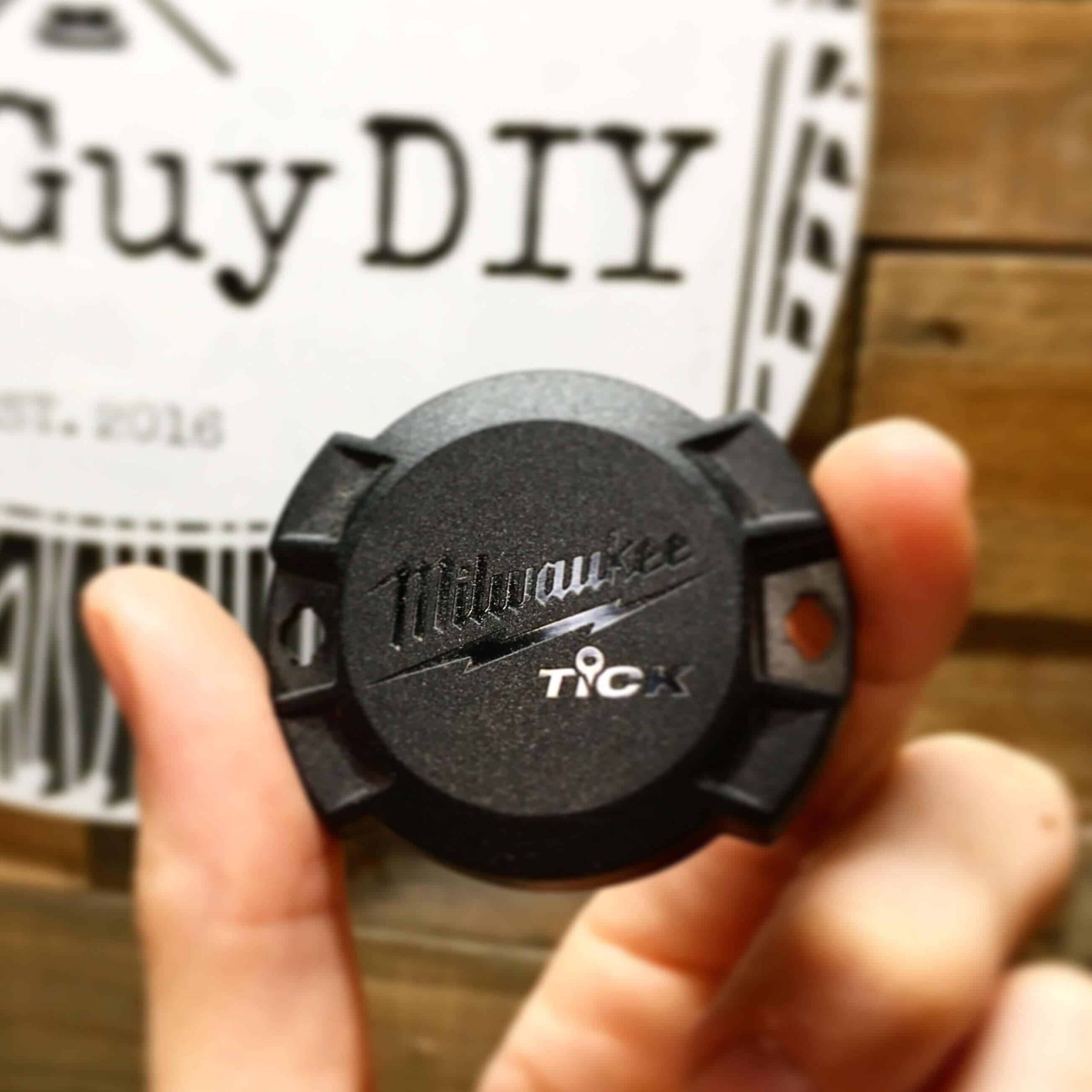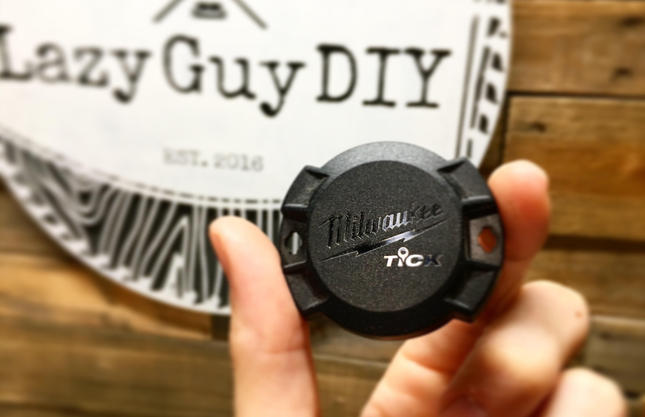 Growing up in rural Virginia, we had pretty much two options for listening to music on the radio: country music from the city north of us and country music from the city to the south (I use the word "City" sparingly).  Sure we had one fuzzy rock station, but that really depended on how clear the weather was that day (and how much Def Leopard can you really enjoy?).  Then surprise!  Music television happened!  We got two whole TV stations that played music videos!  TNN (The Nashville Network… guess what they played?) and CMT.  Yep Country Music Television… times two.  I think they finally got VH1 on cable when I left for college and then MTV half a decade later.  Needless to say… I've had my fair share of exposure to country music when I was growing up so when I see a product from Milwaukee Tools called "The Tick".  I can't help but laugh and think of Brad Paisley's Song "Ticks".  Basically it's a love song that has this refrain:
"I'd like to walk you through a field of wildflowers
And I'd like to check you for ticks"
My taste in music is a little more diverse these days and I'm pretty sure my wife would laugh in my face if I asked if we could check each other for Ticks, but that's okay, I can check for Ticks myself!  Well… Milwaukee's One-Key Ticks… and I can do it all on my phone with my pants on!
So The Tick Is Not A Bug?
No.  It's not a bug.  It's Milwaukee's first step in offering an affordable solution to tool recovery/location.  It's not a be all do all fix like an iPhone's "find my phone" app, but it's a step in the right direction for integrating locational services.  The unit itself is small.  It's roughly 2" wide and only about a half an inch thick.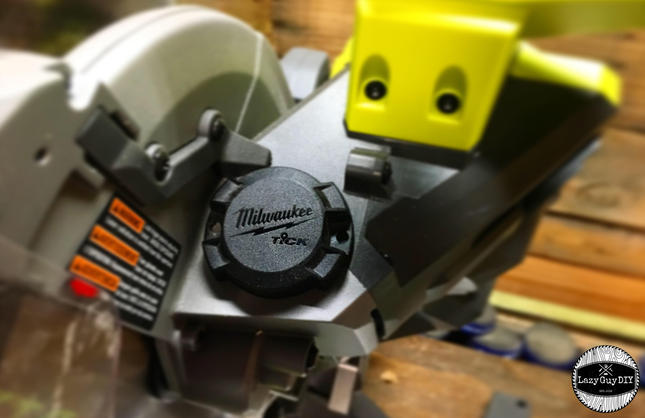 The idea is to mount it on any number of tools easily and not have it take up valuable real estate.  You can glue it on, screw it in, zip tie it, nail it… you name it.  Ladders, saws, trailers, tool boxes and so forth, if you want to keep track of your stuff, slap one of these on.  It's tough too.  Dust, water and impact rated, it will hold up to the rigors of a jobsite or a workshop longer than you can.   Well… up to a year before you have to replace the battery.
How Does One Key Work?
Like an angsty teen on social media, each Tick fires off a signal every few minutes for the surrounding world to hear.  Unlike your teen who has (OMG) 3,000 friends listening to every word they say, the Tick only communicates with people who have the Milwaukee One-Key App downloaded on their phones and are standing within 100 feet of the unit.  So I know what you're going to immediately think… if someone steals your tools how exactly are you going to locate them unless they have One-Key installed on their phone?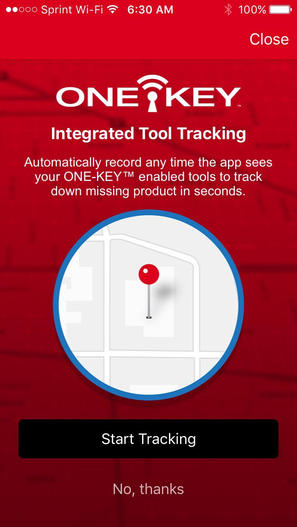 And that is why I say this isn't the same as a "find my phone" app.  This isn't a full proof theft recovery tool.  There are of course some lucky instances where said thief is tech and tool savvy and accidentally discloses the location of their own evil lair, but that's not the point.  This is all about organization for you or your company and gives you an opportunity to backtrack to find misplaced tools or objects.  My phone is always on me when I'm using my tools, so let's say I am doing an install for a client and then I accidentally leave my toolbox or saw at their business.  If I fire up the One-Key app I can see on a map where exactly I was in last contact with the missing tool.  Better yet, the map detail is fairly robust, so when I'm running tools between my house or my shop and I forget where I left my socket set I can fully embrace my laziness and find out where I last had them from the couch instead of physically getting up and checking.
Should You Go By, Buy or Say Bye To The Milwaukee Tick?
By the way, there are some slightly James Bond-ish, espionage level things you could use this for.  If my daughter wasn't a toddler, I would probably attach one of these to her car and sneak the One-Key app on to her phone.  Then I'd know where she was at all times… Ha (but an awkward "Ha" that all parents understand but then muttered the Mr. Burns' "excellent").  Also, anything your kid constantly loses when they come home from school like a backpack or a lunchbox.  Sure you wouldn't be able to find said lunchbox when left at a friend's house or school (unless their parents have One-Key), but it would make it easier to find if you knew what side of the house or yard they left it in.

The Final Verdict
Currently retailing at The Home Depot for a limited time at only $10.00 for a single, the Milwaukee Tick is a low cost investment with a new technology that's worth checking out.  The One-Key app is absolutely free to download and use and is always expanding.  If you have a business with lots of tools or equipment that leaves home (say like catering) think of how useful this would be for keeping inventory?  The One-Key application that's integrated into the newest Milwaukee tools set an industry standard and absolutely takes this technology to the next step.  From power monitoring to disabling the tool if it gets out of range of you, the One-Key platform is going to be a technology a majority of the brands try to replicate.
~Lazy Guy
Can't get enough Milwaukee tool reviews?  Check out the Milwaukee Tool Review Feed!
*This review has been Sponsored by The Home Depot and The Pro-Spective Review.  I have been compensated for my time and provided with product in exchange for my opinion.  And darn it my opinion counts.  Or at least that's what I told my 2 year old when she asked what I was doing when I wrote this.  Product links included in this post are affiliate links, meaning if you make a purchase, a portion of that sale goes to this site at no additional cost to you.  Home Depot has free shipping for most online purchases over $45 dollars so go ahead and get yourself something nice.