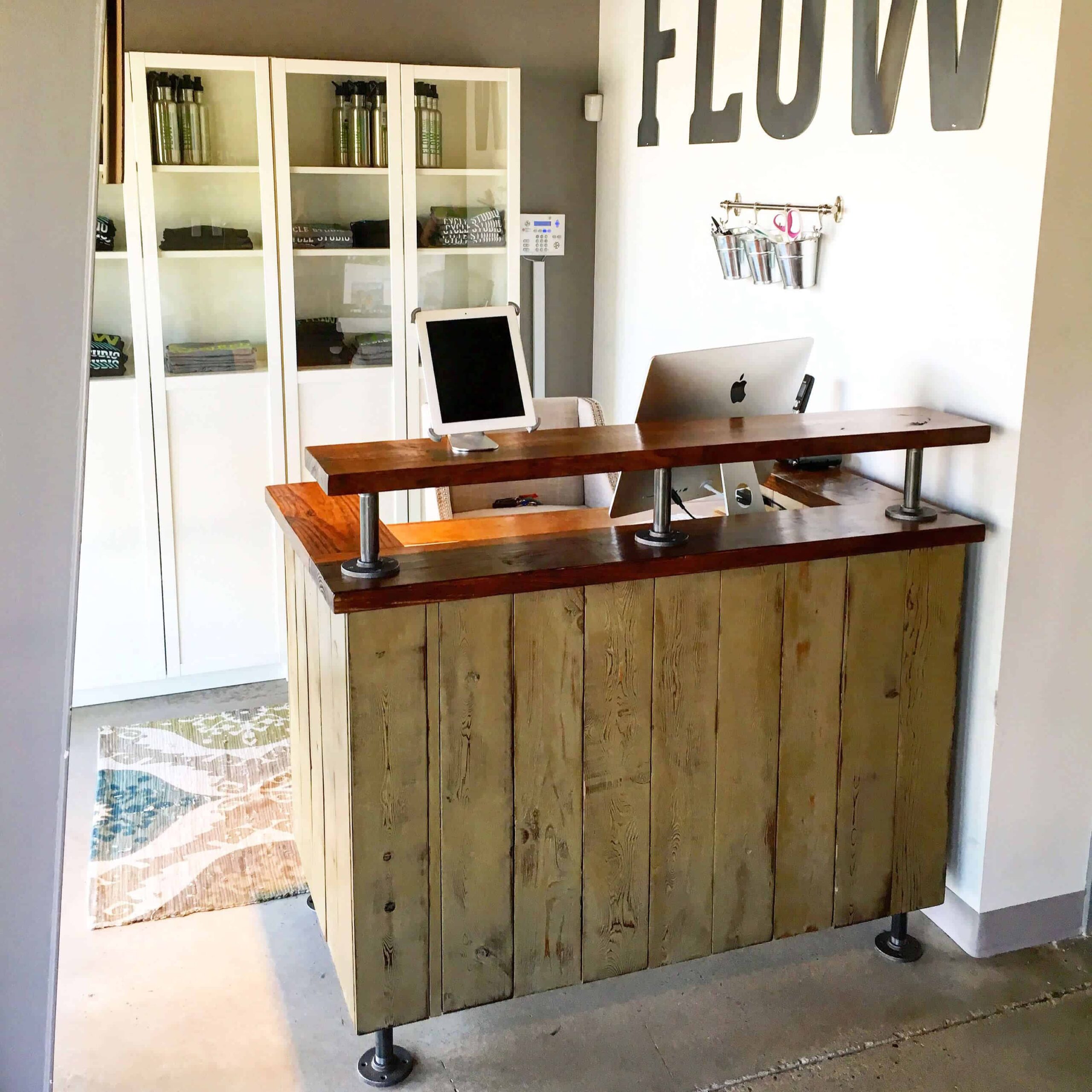 Want to skip the story and just get to the build plans for the FLOW Cycle Studio Reception desk? DIY Desk builds aren't easy, especially if you're building one for a retail space, so hit the link below, grab plans and start building!
*Complete build plans for this reception desk are now available to

purchase here!
The Reception Desk Pitch
A few weeks ago, friends of ours reached out to me about potentially building them a new reception desk for their Spin Studio (seriously, if you're in the Richmond area, go check out Flow Cycle Studio and go get your butt kicked into shape by Ja & Erin! I've played on sports teams with them for years and they are best kind of intense and fun you can have). Their Spin Studio is conveniently located next to an ice rink where I just so happened to be playing broomball (hockey-ish with no skates, just sneakers on ice) so I thought i'd swing by for a consultation after my game. Nothing says professional like a guy wearing sweatpants and a sweaty t-shirt who also forgets to bring a tape measure to you know, measure stuff. Luckily Ja had the largest ruler i'd ever seen. After showing them a few ideas I had pinned on Pinterest, I had a baseline of what they needed in addition to some pics of a piece of furniture they already had in place that they wanted to match. So I fired up my Sketch Up program and came up with these original ideas: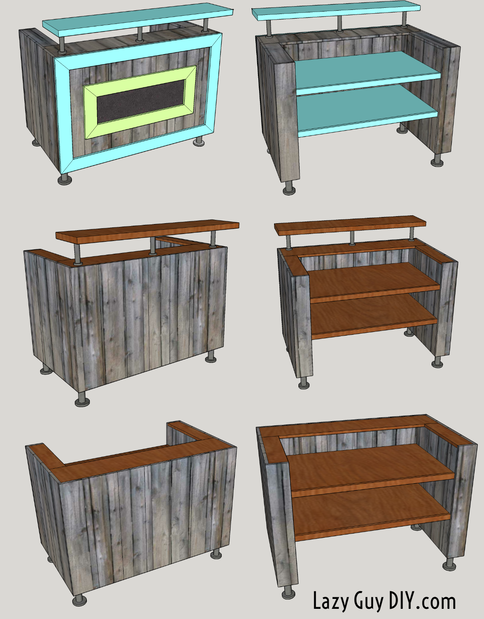 I'd say the feel we were going for was "farmhouse-industrial modern". I just made that up. It's not a real thing. I wanted to use industrial black piping for the top counter supports and legs and then have the desk faced in rustic looking wood. Ultimately, the middle option was decided on and I got started.
Building A Retail Desk
I used my Kreg Jig to build the frame and also posted an incredibly lame "getting kreg'gy with it" post to Instagram that got liked and commented on by both the official Kreg Jig and Ridgid Tools accounts. Absolutely embarrassing because I've got stronger jokes than that..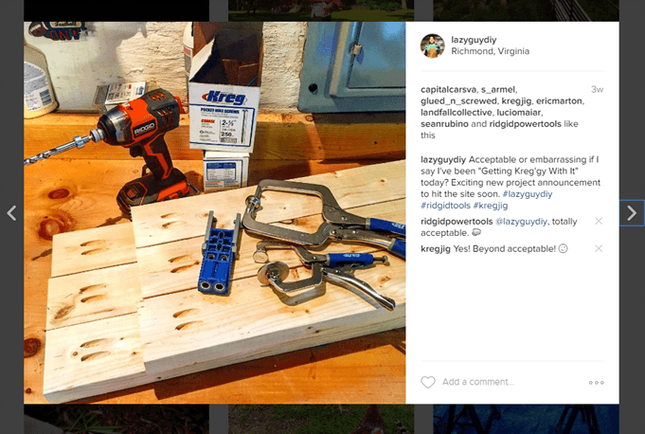 Let me tell you though, the Kreg angle clamp is no joke. When assembling frames and jointing corners or perpendicular supports, it used to be a struggle to get everything square. First time out of the box and I hit 90 degrees flush with my speed square on all angles. Don't adjust your screen, that is a chicken butt in the background.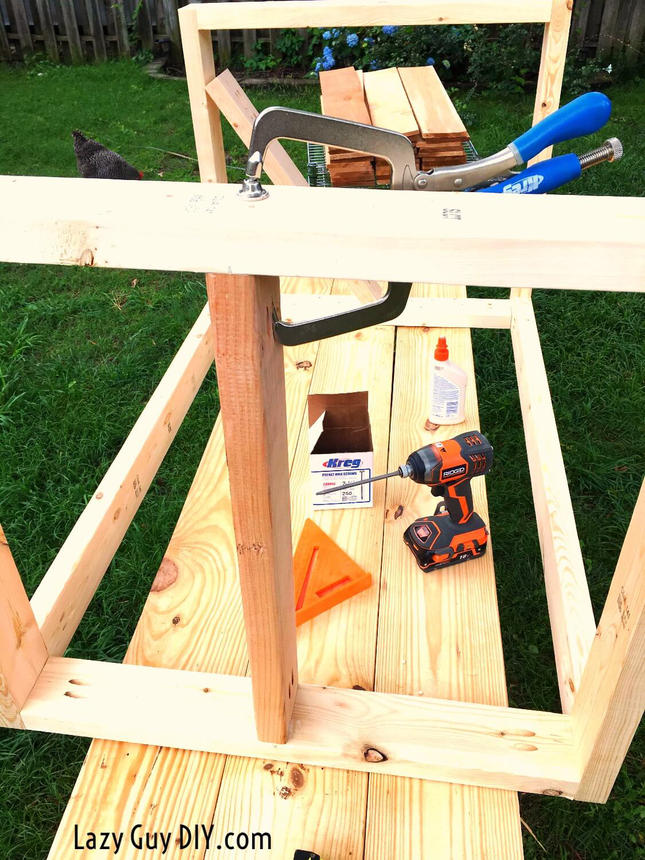 Using Cedar
I ended up using rough cut cedar for the facing of the desk. Why? Because cedar smells fantastic and the colors that come through with a little staining are amazing. The one issue is that in my Sketch Up design, I was using traditional 3/4″ boards and cedar is only 5/8″ thick. Also, I said rough cut cedar… so that means I had to sand several hundred feet of cedar planks before I even got to cutting.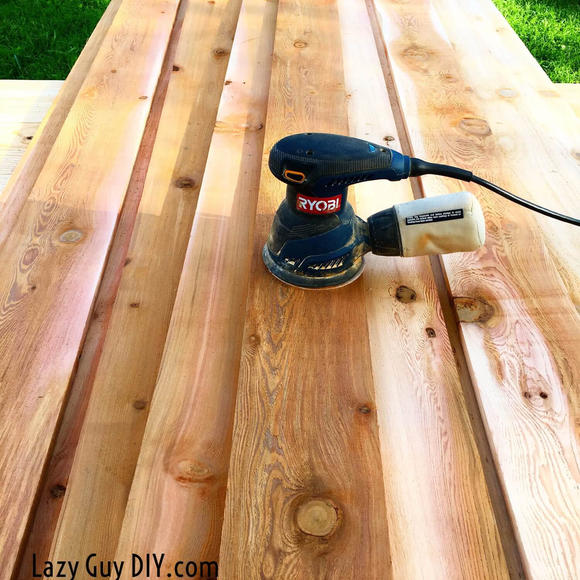 I should take a minute to mention how important it is that you wear proper safety equipment when taking on a task this big even if you're working outside with the chickens like I did. I wore goggles, mask and headphones during all of this. Cedar creates more dust than your normal lumber so you absolutely don't want to suck that in. In fun news, I did look like a doomsday prepper with all my gear on, right down to my sleeveless shirt. Ha.
Once I cut all of my planks and started installing it to the frame, I needed to put the metal pipe legs on because the planks were cut to give a slight overhang on the bottom. I hadn't opened my metal piping order yet, but when I did… Houston… we have a problem.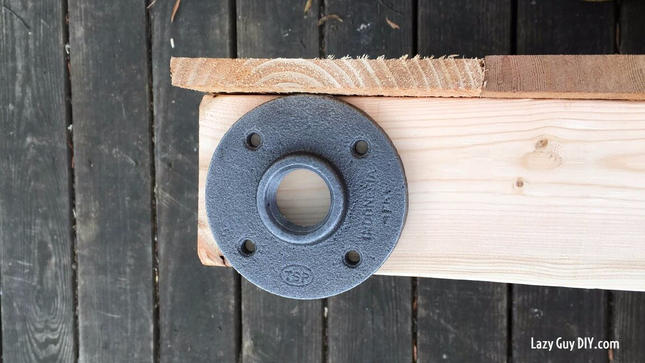 Well @#$#! What the heck are you supposed to do with a cast iron metal flange that's wider than your frame? You call your dad for help! To my credit, I listed off what I thought my solutions would be and he concurred. I ended up cutting the overhang on the two flanges where this was an issue with a Saw Zaw with a metal cutting blade. Issue solved in minutes.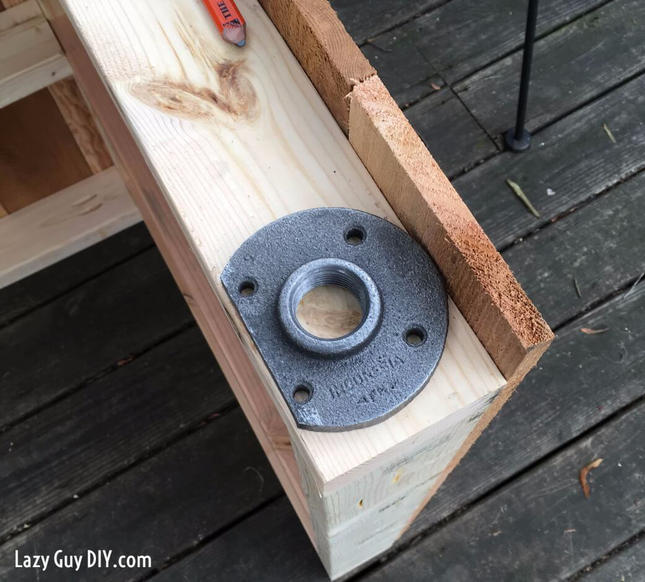 Side note: I think it's also worth mentioning specifically to my wife that if you check my browser history on the computer "black nipples" and "10 inch black pipe" are legitimate industry terms especially given the plumbing sites I was clicking with those searches.
Installing the cedar facing after that went particularly well, but luckily it occurred to me that I couldn't install the counter tops if I faced everything out and closed up the inside I needed to attach the counters directly to the frame studs from below (you don't want screws or nails sticking through the top). So with the desk partially faced out, I had to switch gears and start working on the counters. That means sanded, stained and sealed before I could move on. I didn't want to stain the counters while attached to risk splotching up the unfinished cedar boards.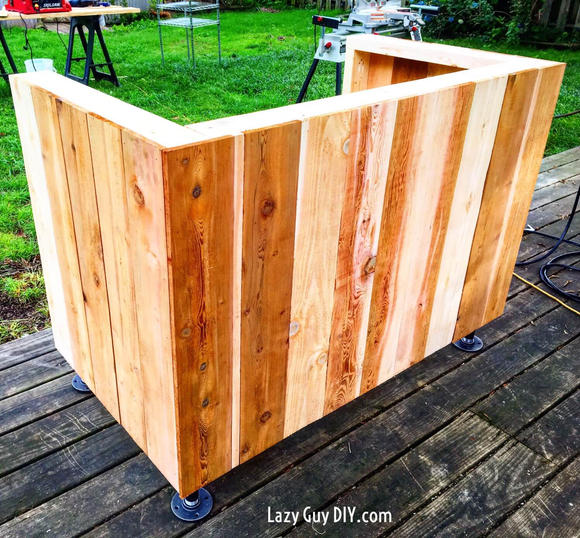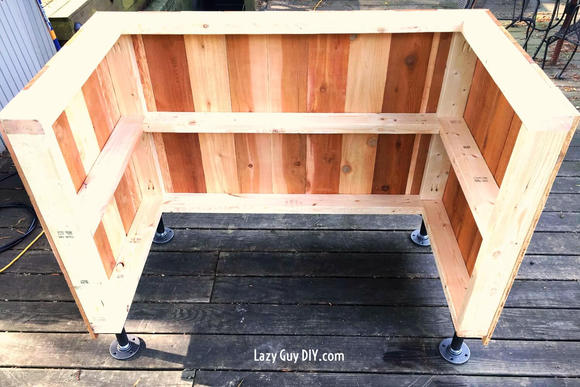 So after I cut the counter tops and started dry fitting them before finishing… it really hit me how awesome the coloring was coming out of the cedar planks. I even stopped everything and asked the clients if they were sure they wanted to cover this up? We had a plan though and a color scheme that needed to be matched… so I stared at it for a few minutes… in a non-creepy way and moved on. There will be other projects where I can use cedar like this.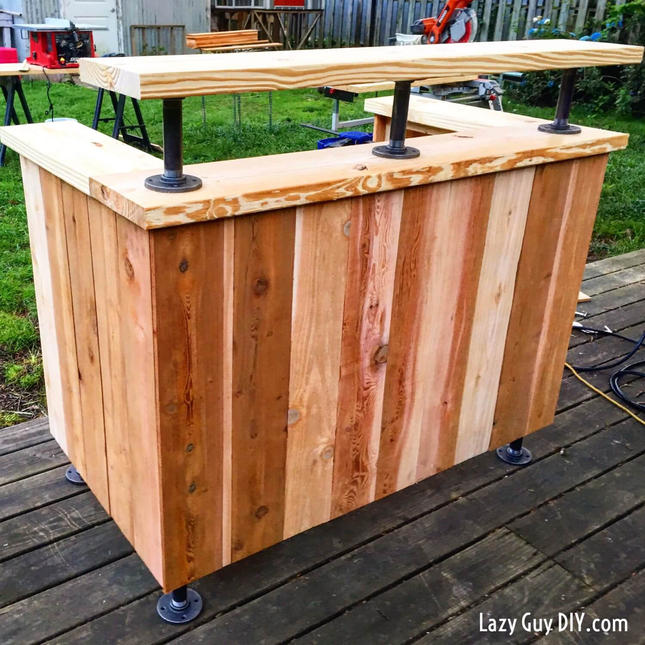 Desk Top Finish
So on to the final stretch! For the finishing, I used MinWax "Early American for all of the exposed wood surfaces. For the cedar planks, I color matched the existing furniture piece with paint I picked up at the Home Depot. Cedar takes paint sort of funny, so absolutely test it out on sample piece. What looked Khaki on the sample, painted greenish on the plank. Once dried, I used my non-orbit sander to partially sand off the paint I just applied. Then I took my same can of MinWax Early American and coated the entire surface a few feet at a time and then wiped clean. What came out of that process was this: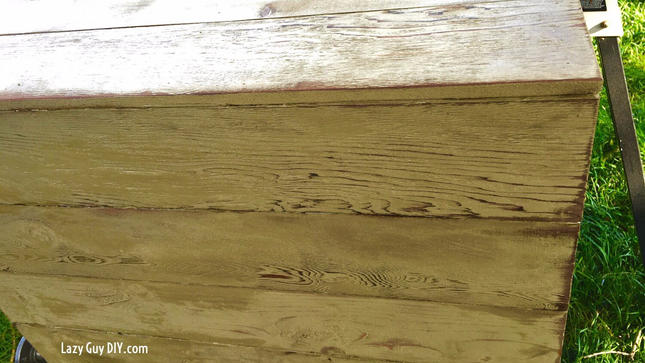 I also installed shelving on the inside but never took any pictures of the process, so you'll just have to assume it was I who did it and not a bunch of helper elves at night. A few coats of MinWax semi-gloss poly (ugh with light sanding) on all surfaces to seal it up and then… Boom goes the dynamite! Can I still use that phrase? That's worse than "getting kreg'gy with it".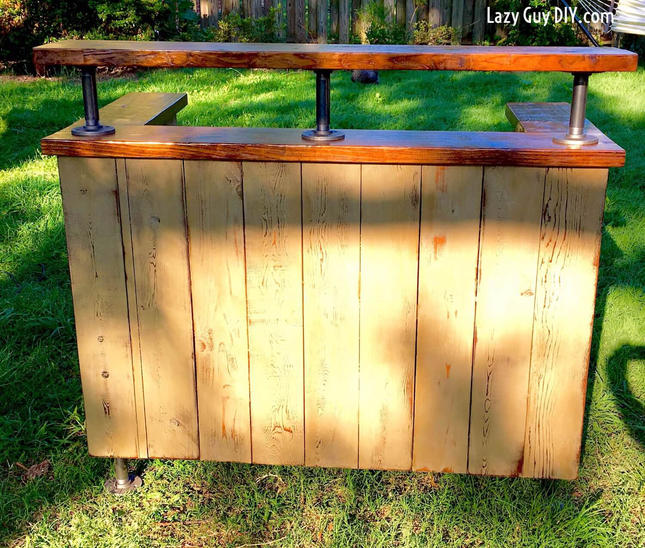 Final install went in this past weekend at the studio. The truck I used to drop it off had no AC and it was well into the 90's that day. So I was extra sweaty this go round on delivery. Ha. There was a brief moment of panic when carrying the desk through the door and it started to look like we weren't going to fit… but of course I never doubted my lack of measurements taken during our first consultation and I forgot my tape measure. I eye balled the door frame. Good enough right? Ha.
The FLOW Reception Desk Reveal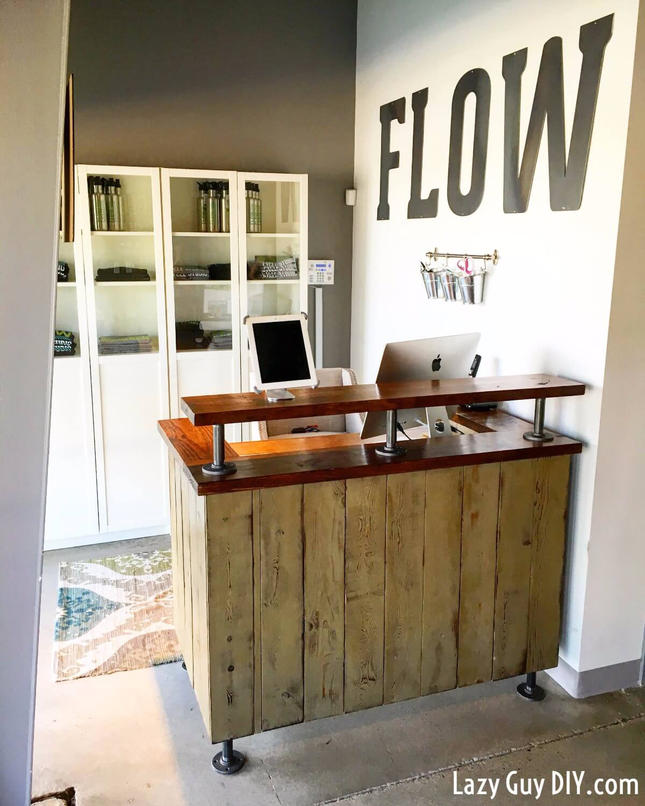 Look the helper elves did install the shelves!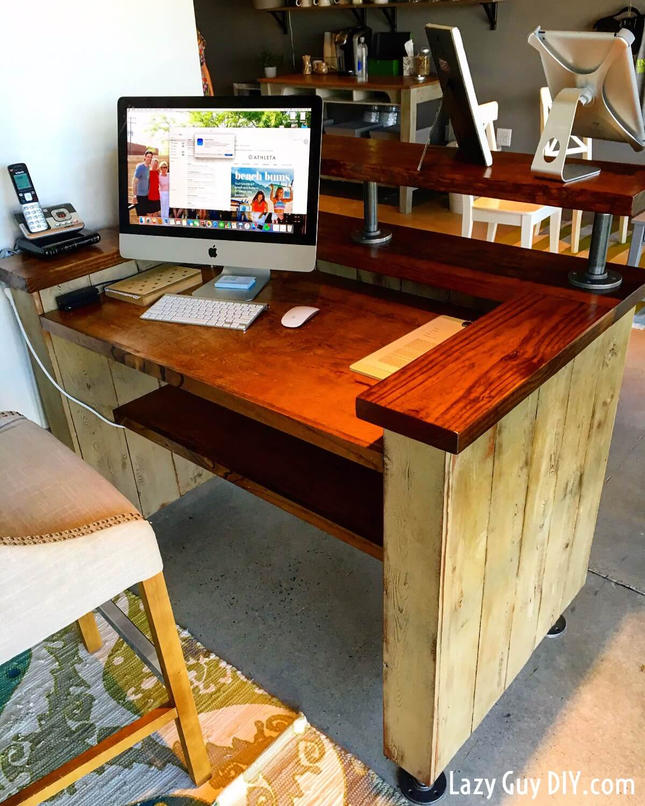 I'm extremely happy with this final build. The color combos turned out great in my opinion (I mean, I was the one who did them) and the piece fits right at home in the space (I never doubted myself). Once again, thank you to Ja and Erin at Flow Cycle Studio for giving me a shot at this build. If you're interested in plans to build your own desk or have any questions about the process CONTACT ME and i'll be happy to help!
~Lazy Guy