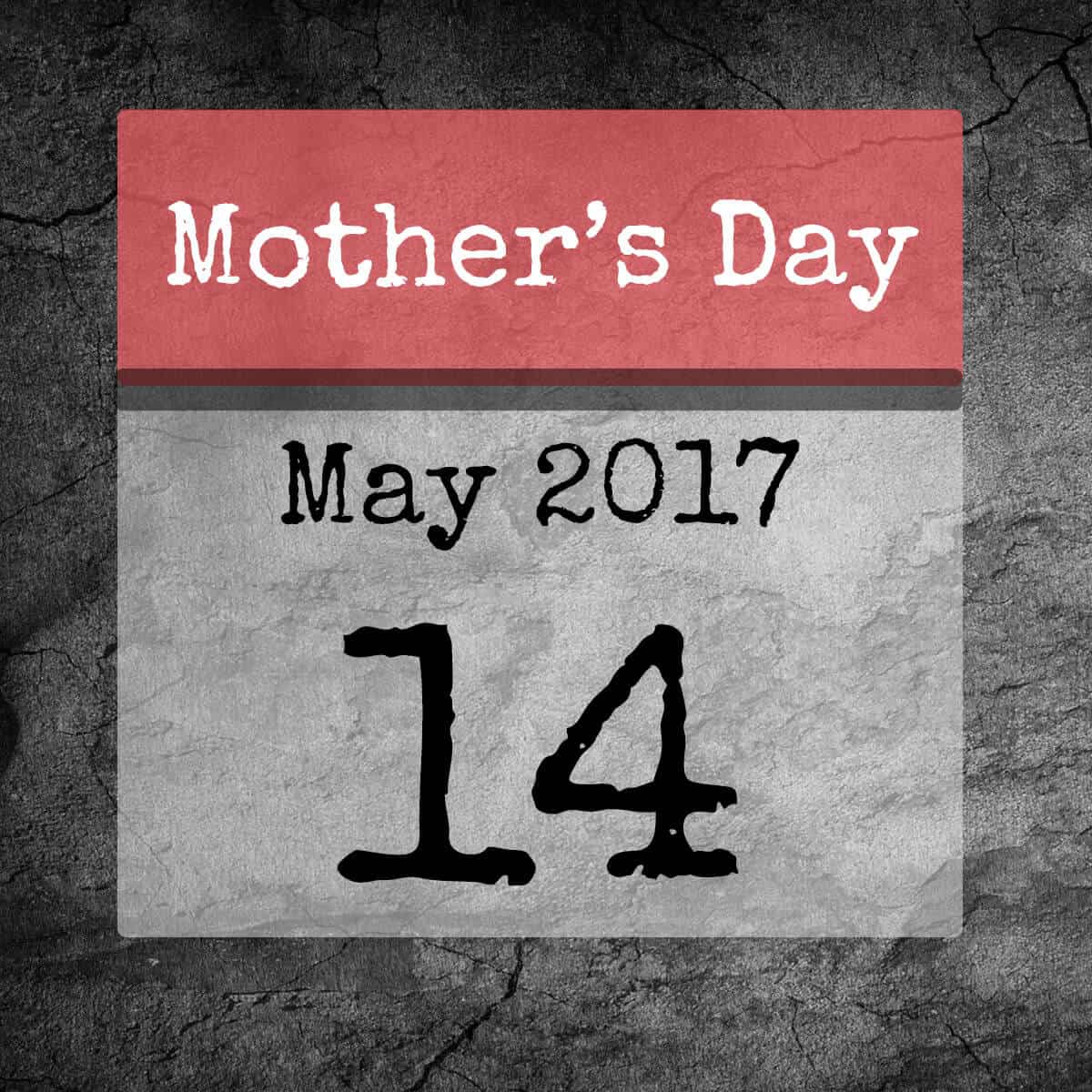 Hey incredibly attentive spouse or child!  Did you know this weekend, May 14th is Mother's Day?  Did you get anything for the mother of your children (because the kids aren't going to do it)?  How about the woman that brought you into this world?  Did you get her anything?  Oh crap is right.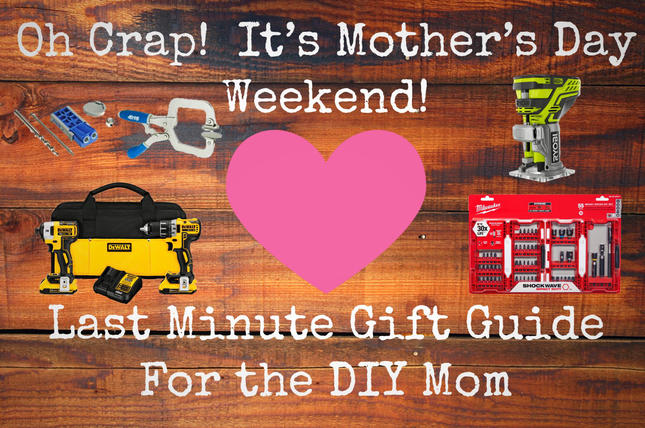 Well if the mother in your life is a DIY'er or on the crafty side, check out this quick list of things you can grab for her when you order online for quick pick up at your local Home Depot… (it saves time) or order them "Next Day" or "Same Day" delivery from Amazon Prime.
I believe the words you are looking for are "thank you".
*The product links below are affiliate links, which means if you make a purchase from them, a portion of your sale will go directly to this website at no additional cost to you.  It's that "thank you" we were just talking about for saving your bacon. 
Kreg Pocket Hole Jig – If they don't have one… they need one.  Pocket holes make the world go round, or even better, keep it together.  With the self-tapping screws and a little wood glue, the joints from a pocket hole are stronger than that bond of love you have with the mom in your life.
For The Beginner – Kreg R3 Jr. Jig – $57.89 – Ask any DIY'er if they've had one of these in their shop and they'll probably all say this is the one they learned on.   Don't be cheap, spring for this version that comes with the face clamp.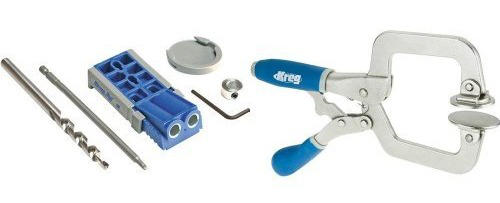 Need An Upgrade – Kreg K4 Pocket Hole Jig – $98.97 – Does she already have a Kreg Jig?  Time to upgrade.  Chances are she's been eyeing the K4 or the K5 models.  They mount to a bench or table top and let you drill multiple pocket holes without resetting.  Oh, and dust collection port!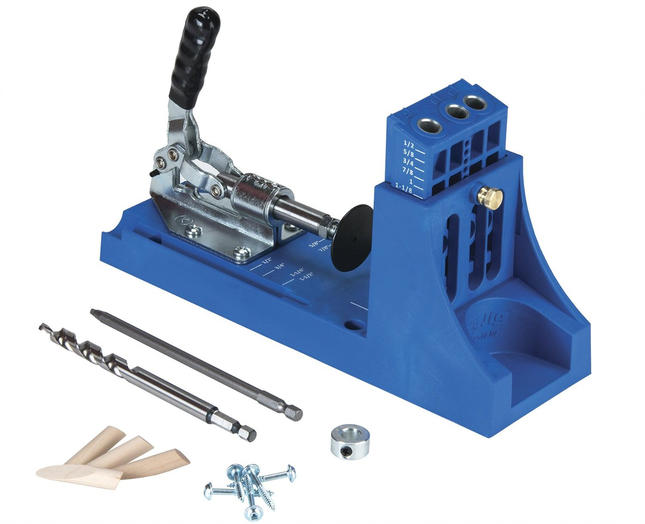 Drill Bits – I'm notorious for giving incredibly practical gifts rather than flashy items that immediately wow.  They simmer and then the realization comes that oh yeah.. I really needed this.  Drill bits are one of those types of purchases.  Not incredibly exciting, but a new set will get used until the wheels fall off (assuming they have a drill/driver).
For The Beginner – Ryobi Speed-Load + Driver Set – $11.97 & Ryobi Speed-Load + Titanium Drill Set – $19.97 These are great little combo kits that have a little bit of everything.  Speed-Load bits are great because you can…err… speedily load them into the chuck.  At under $20 a piece you can splurge here.  You can even probably find the Ryobi Click-It bonus pack that lets you store them together.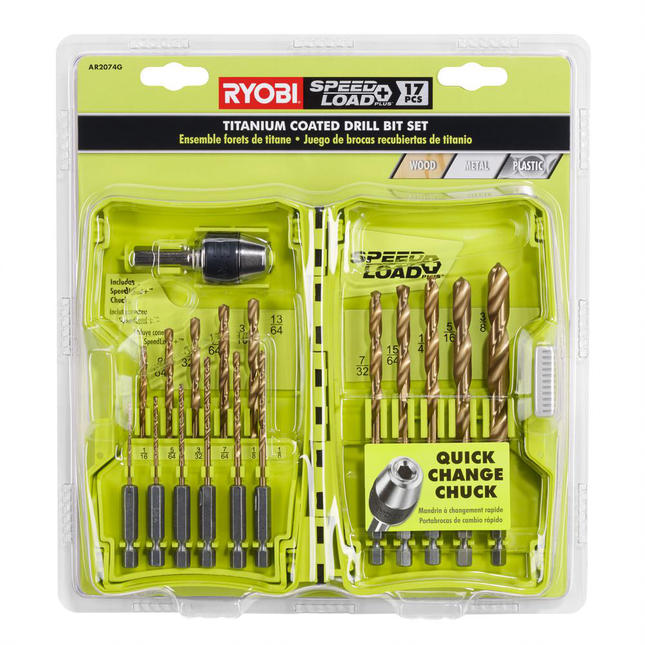 Need An Upgrade – Milwaukee Shockwave Driver Set – $39.97 – Impact drivers are powerfully awesome tools, but guess what they really have a well… impact on drill and driver bits… in a bad way.  Does she have an impact driver?  You need to upgrade to these impact rated bits that last 30x longer than standard bits.  Although shearing the head off a metal drill bit makes her sound tough.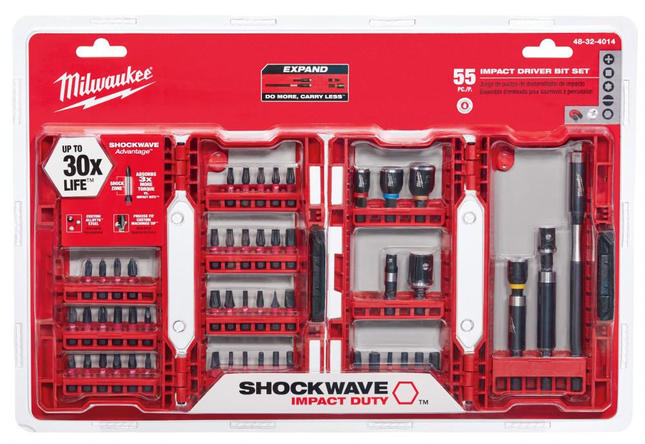 Cordless Router – Now we're talking power tools!  A router is one of those tools that seems to intimidate beginners more than a table saw.  Whether it's scary and new or the price tag that comes with most models, whenever I ask someone what tool do they want to try but never have, it's a router.  The new cordless models are lighter than their heavy corded brethren and that makes them extremely easy to use in the hands of a beginner.  Oh and the price point is great too!
For The Beginner – Ryobi One+ 18v Trim Router – $69.97 –  If you want to see my full review of this model, check it out here!  For $69 you get one of the lightest and easiest to use routers on the market for an unbeatable price.  It's great for quick jobs and really honing those finishing skills.  You're gonna need router bits to use it though so check out this Router Bit Kit from Ryobi for $24.97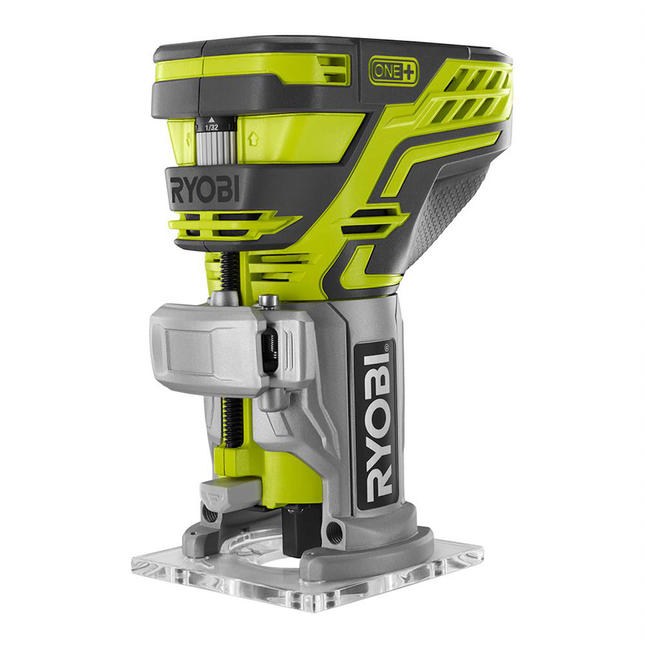 Need An Upgrade – RIDGID 18v Brushless Compact Router – $119 –  The Ryobi's big brother (but not bigger in size) is RIDGID's 18v cordless platform.  For a little more money you get a more comfortable grip zone and variable speed.  Keep in mind both of these are bare tools so you're going to need a battery if you don't already have a few from the tools series.  For the routers I like the 4amp batteries for extended use.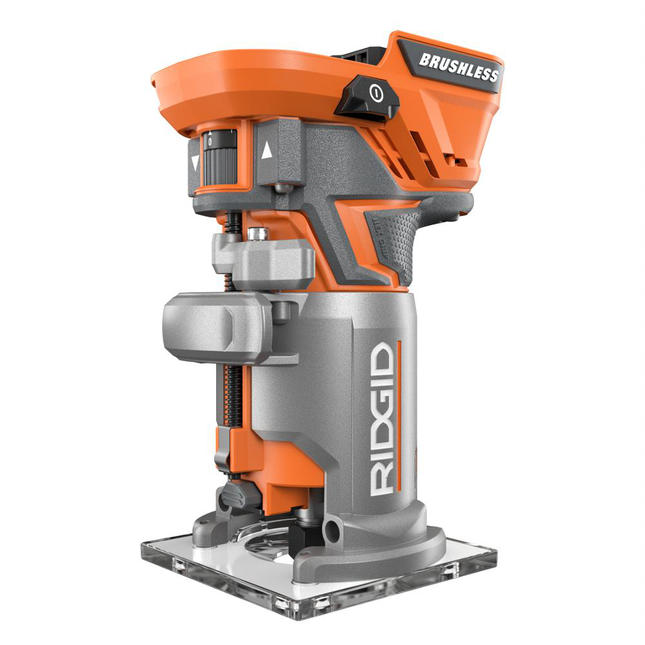 Cordless Drill and Driver Combo Kit – Is she still using a corded drill?  STOP IT!  STOP THE INSANITY!  Cut the cord my friend and get her a cordless drill and driver kit. Yes, you do need both.  No you can't skimp and get only one.  It's cheaper to buy both in a combo kit than separately, plus that also means you get the battery and charger too.  You want to win Mother's Day?  This is your shot.
For The Beginner – Ryobi 18v One+ Drill/Driver Kit – $99.00 – The beauty in cordless tools is that the number of platforms within a brand has increased to a ridiculous amount.  Ryobi has close to a hundred products from power tools to outdoor lawn equipment that accepts their batteries.  A drill and impact driver kit is the foundation of most shops so Mom will be extremely happy for this upgrade from an old corded model.  If she's never used an impact driver before… she'll never use a boring old drill ever again.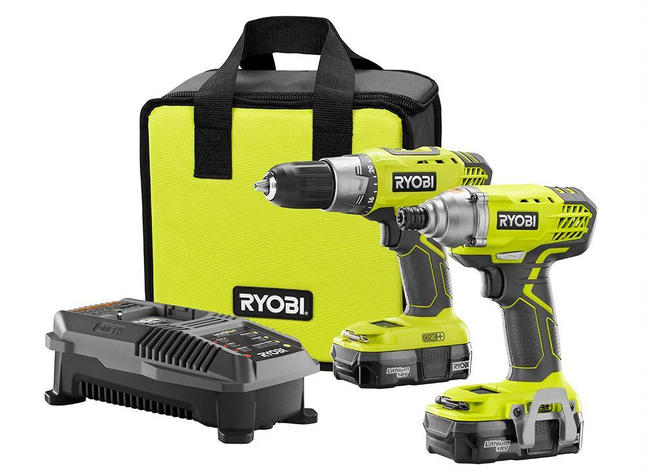 Need An Upgrade – DeWALT 20v Max XR Cordless Brushless Drill/Driver Kit – $259.00 – Need to compensate for last year's forgotten Mother's Day gift?  This combo kit is no joke.  A bigger battery and a brushless motor means you get 57% more run time than the standard model.  Drill, driver, battery and charger?  This is the set of tools pros use, this will surely make up for last year's last minute droopy flowers.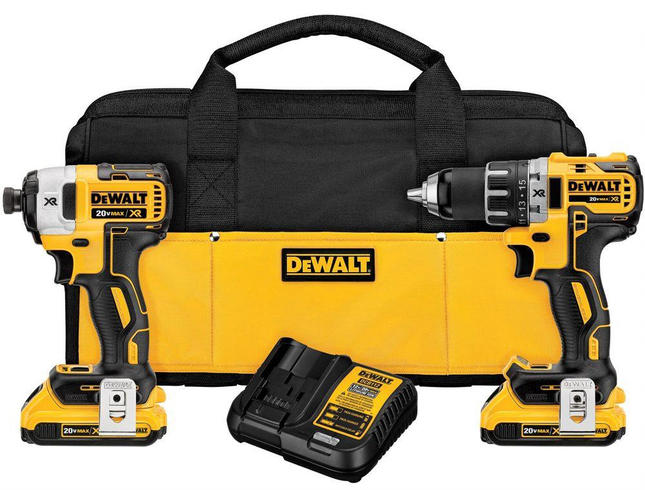 Need something different? Check out your local maker collectives or even stores like Woodcraft or Rockler and sign her up for a workshop class.  Think cooking class but with power tools.  It would also be a great thing to do together as a couple, so get a babysitter and spend some quality time together making stuff and having fun!
~ Lazy Guy