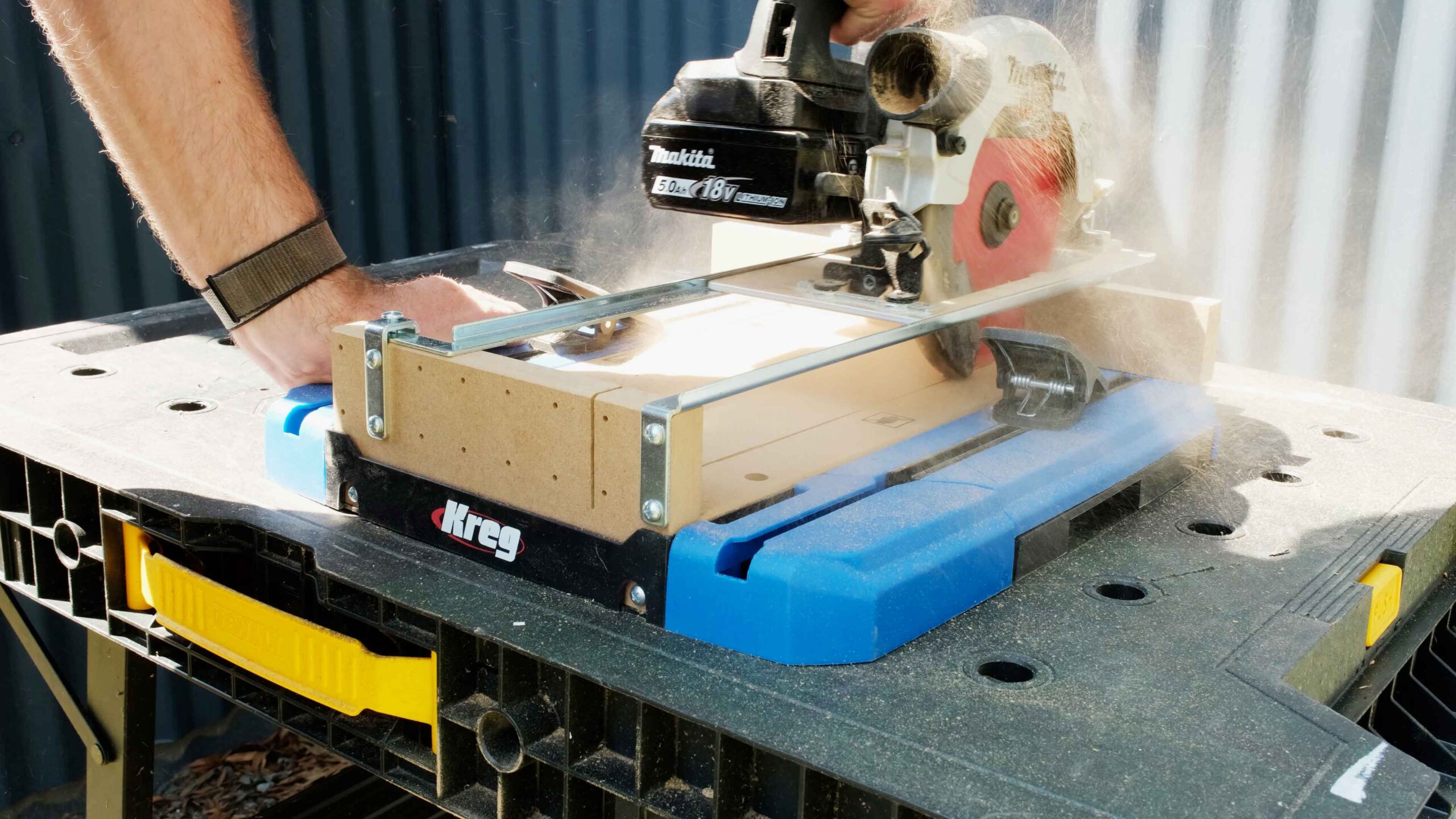 A few weeks ago, Kreg Tool rolled out a whole new product line up for 2021. Everything from new pocket hole jigs to saw guides and everything in between. However, there was one odd ball of the group: The Crosscut Station. It looks almost like a tile cutter, but not quite. I personally think this new tool is going to change the way people work on a job site, much like how the pocket hole jig changes how people approach woodworking. So let's take a closer look!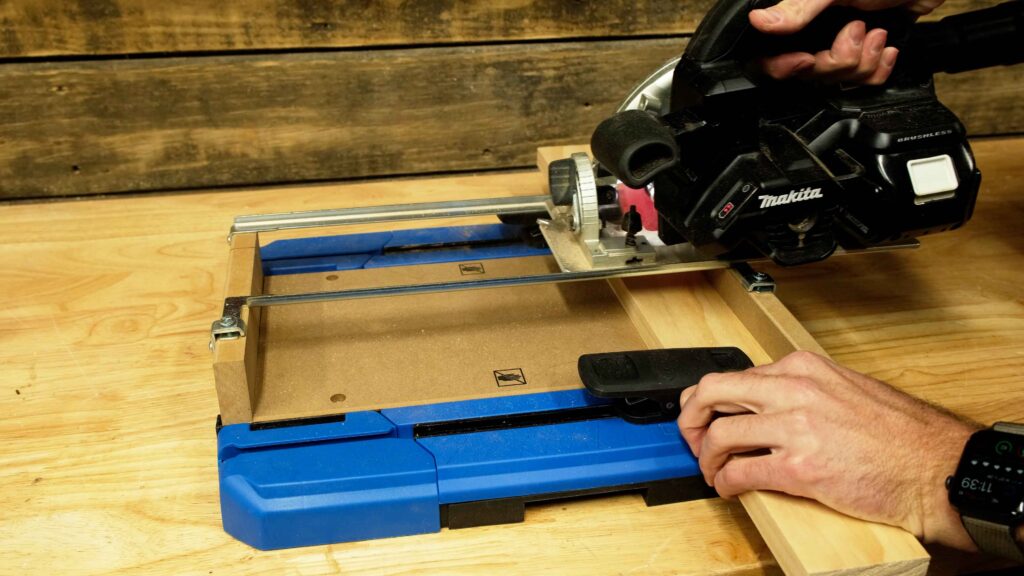 Unfortunately… during my Unboxing and Initial Review of Kreg's 2021 line up… I made a major mistake when it comes to the Crosscut Station. I'm a big dummy who assembled it backwards (pictured above). So the video below not only addresses what I did wrong, but then it also shows you how I fixed that error, assembled the Crosscut Station and then put it to use. Also… take a drink every time I call myself an idiot in this video.
Kreg Crosscut Station
Please remember to subscribe to the Lazy Guy DIY YouTube Channel and give our videos a thumbs up or leave a comment. It helps my kids think I'm cooler than I actually am.
Kreg Jig Crosscut Assembly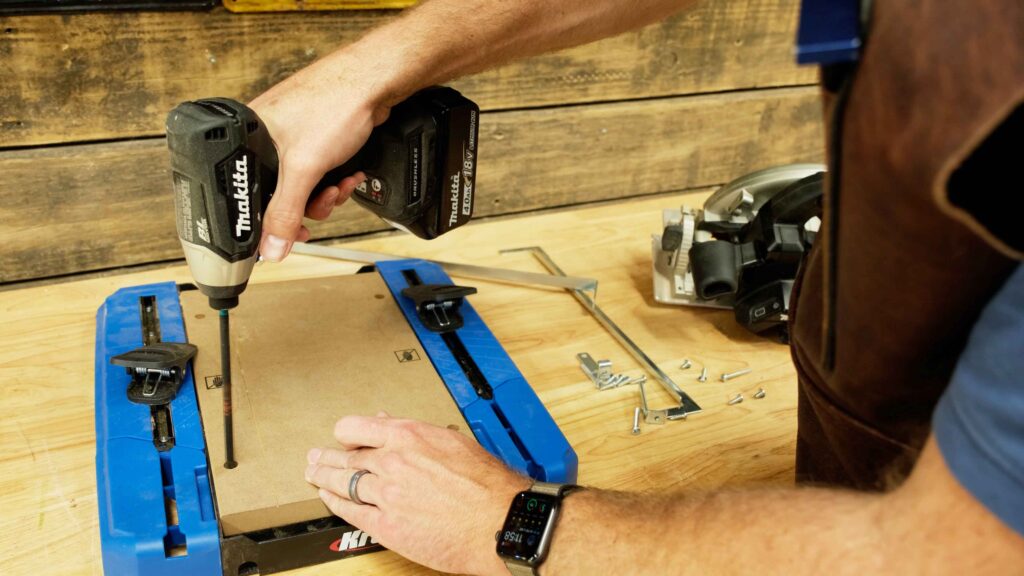 Assembling the Crosscut Station is fairly easy. You just need a screwdriver or a drill. Just know that if you're using an impact driver like I did, but light on the trigger or turn it down to the lowest torque level. Because you're putting screws into MDF and plastic, an impact on full torque will strip everything out.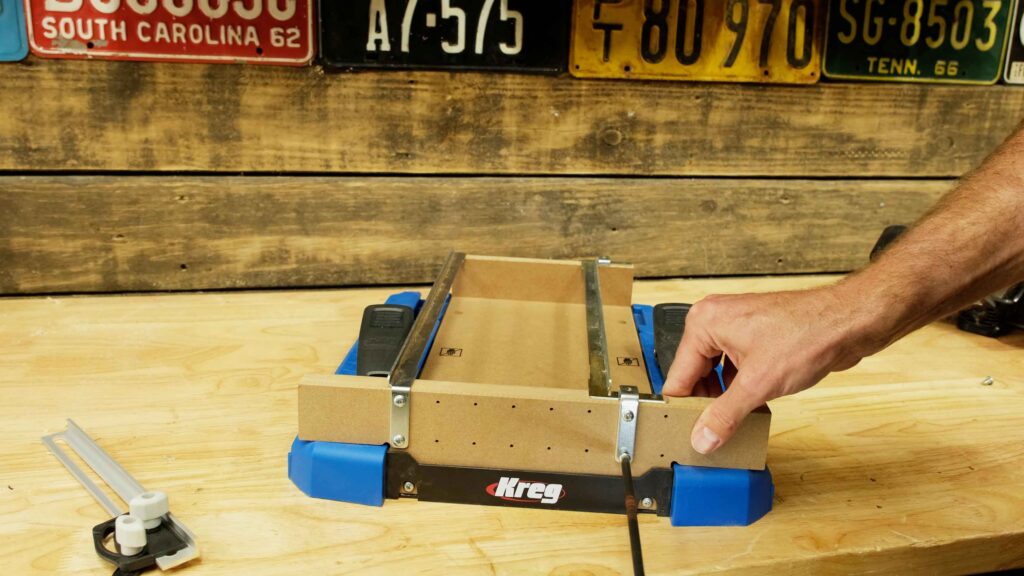 The instructions are easy to read… unless you're me. I was rushing and looked at one of the pictures incorrectly. In the video I point out where I attached the rails and how I added the fence backwards and ultimately put my life in peril. It was a quick fix, but when all is said and done, assembly is easy and fits pretty much all circular saws regardless of size and blade orientation.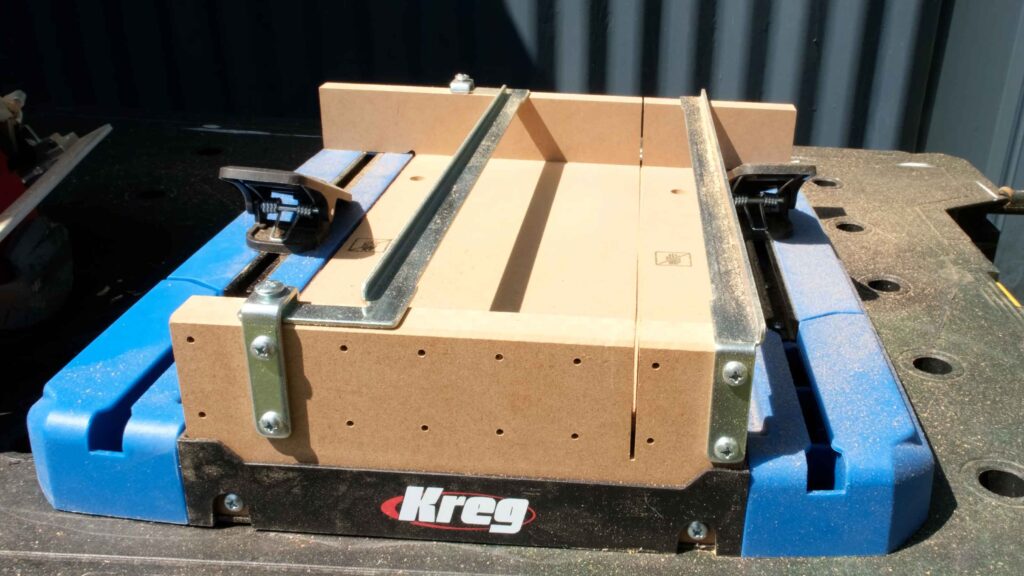 Once assembled you'll need to set the depth of your saw to just barely grazing the MDF baseplate and then run through with a kerf cut. Go too deep and you'll cut your new Crosscut Station in half. Don't do that.
Kreg Crosscut Use & Thoughts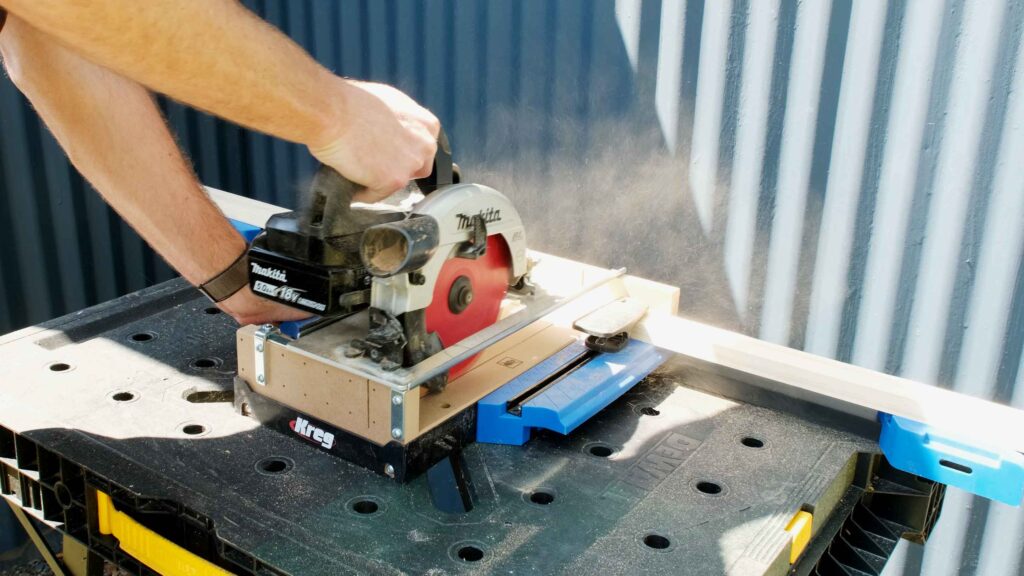 If you didn't watch the video above (why not you fool!?), you might be wondering what's the Crosscut Station for and why do you need it? Well first off… a miter saw will cost you anywhere from $100 to $500 depending on what your model is. Then a miter saw also weighs anywhere from 50 lbs. to the 80 lbs. plus like my miter saw. Guess what's heavy, expensive and doesn't travel well to a job or project site? Well the Crosscut station solves that, especially for someone who has to take their tools with them. At under $60 (you read that right), you can throw this in with your gear, set it up with a circular saw and easily make 90 degree cut and miters on a secure work surface for accurate cuts. With the fold in wing extensions it lets you support longer pieces of stock which is a great attention to detail.
At this price point, quality of assembly and ability to adapt to most circular saws, the Kreg Tool Crosscut Station is a low cost, high reward buy that will easily help you on your next project.
~Lazy Guy
*This tool was provided by Kreg Tool in exchange for my opinion. My opinion is my own.