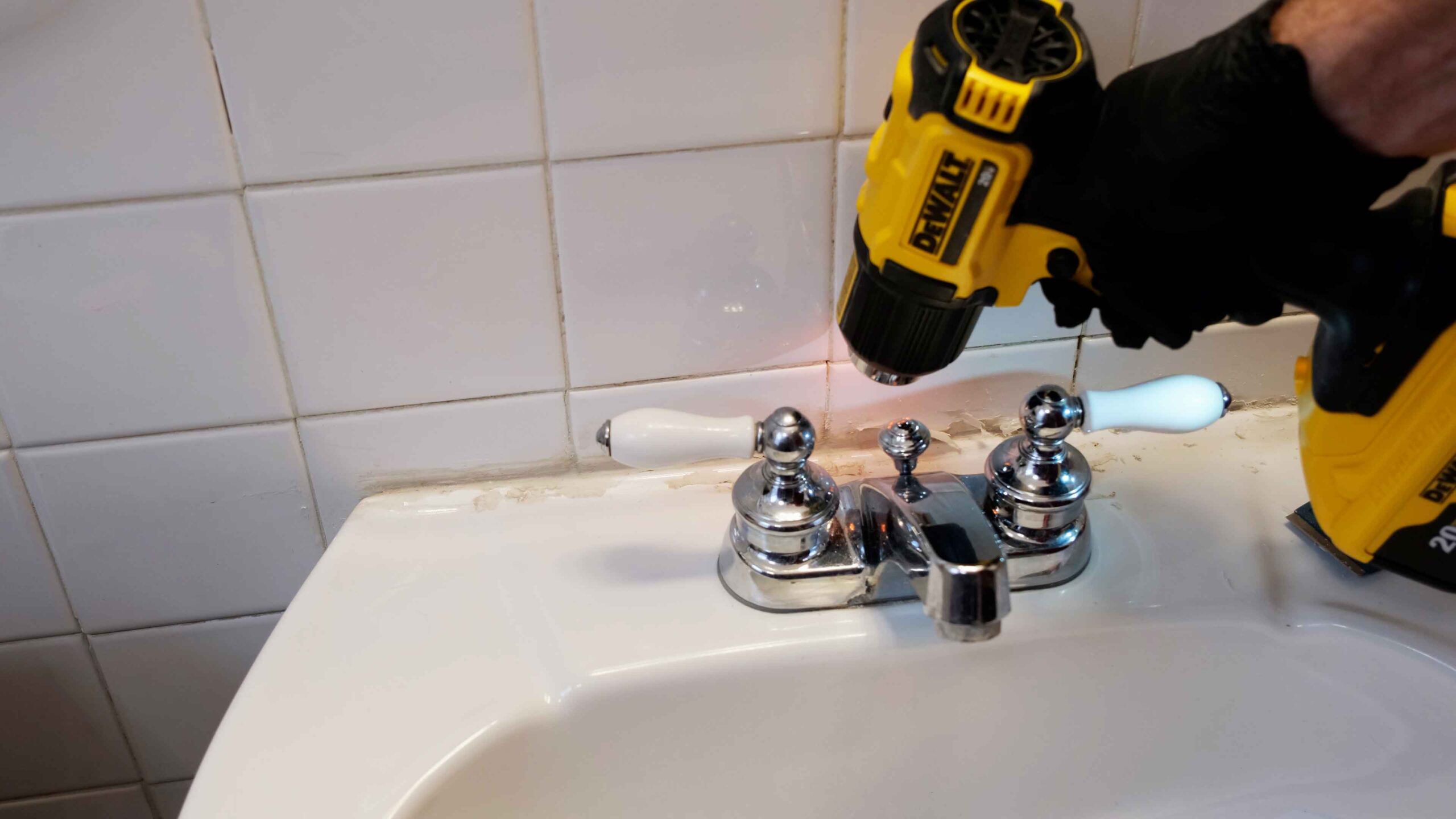 No matter how much we cleaned, we had a problem in our bathroom that was an embarrassment when guests visited. We have a white pedestal sink, white wall tile with white grout and a messy bead of grayish/beige caulk pulling it all together. It looked like mildew. So to fix this, I pulled out the DeWALT 20v Max Cordless Heat Gun (DCE530) and got to work!
*This post is part of and sponsored by The Home Depot Pro-Spective Tool Review. Affiliate links will be included.
A Bad Caulk Job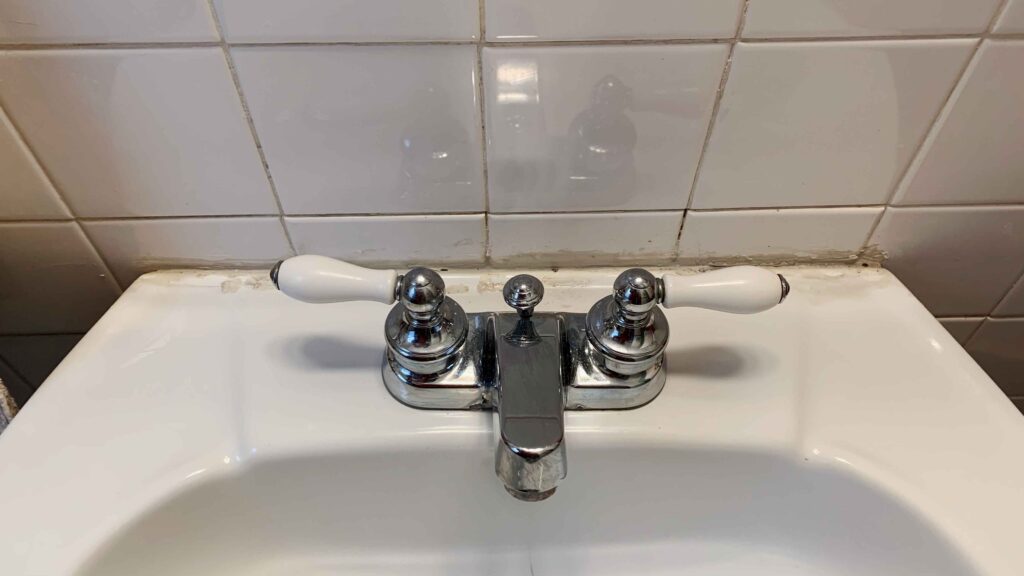 Okay… let's get this out of the way. This was a REALLY bad caulk job. Not only was it messy, it was also the wrong color caulk. Double whammy. My wife is embarrassed I'm sharing this, but hey… it looks a hundred times better after work.
Removing Old Caulk
Tools Used
Watch The Video!
Removing Caulk Process
There are plenty of ways to remove old caulk and few of them are glamourous. It usually requires a ton of pulling and scraping at awkward angles with whatever tool you can find that works. That's especially true when trying to remove caulk from behind sink hardware. Clearance is not at a premium. So what's nice about using the DeWALT Heat Gun, is that for one thing, it's cordless. You can reach anywhere with it. But importantly, it heats that old caulk back up and makes it more pliable to remove with tools.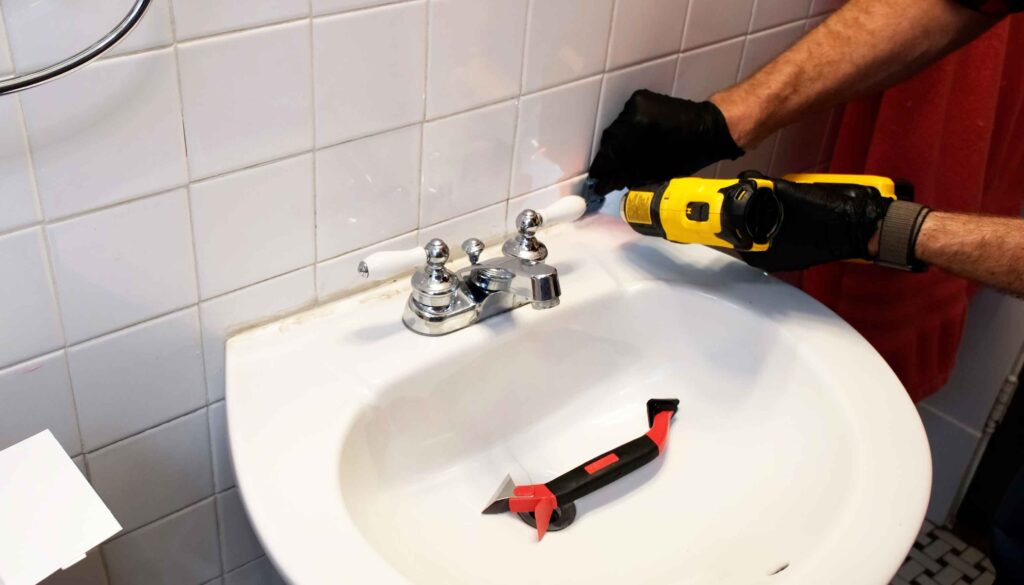 After a few minutes of hitting the old caulk with heat, I was able to use a caulk tool and start pulling up the poor application with a few scrapes. After the bulk removal, using a mini scraper or razor blade easily cleans up the remaining caulk with a few more blasts of heat.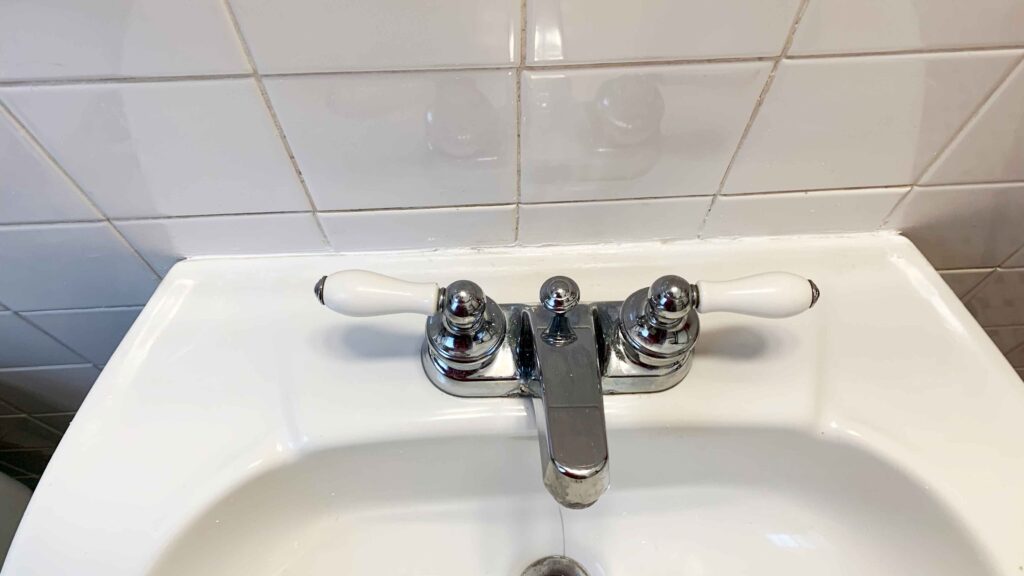 After the removal, make sure the surface is clean and then reapply the new application of caulk. And for the love of God make sure that caulk is the right color before you apply it. Let it dry and then enjoy!
Final Thoughts On The DeWALT Heat Gun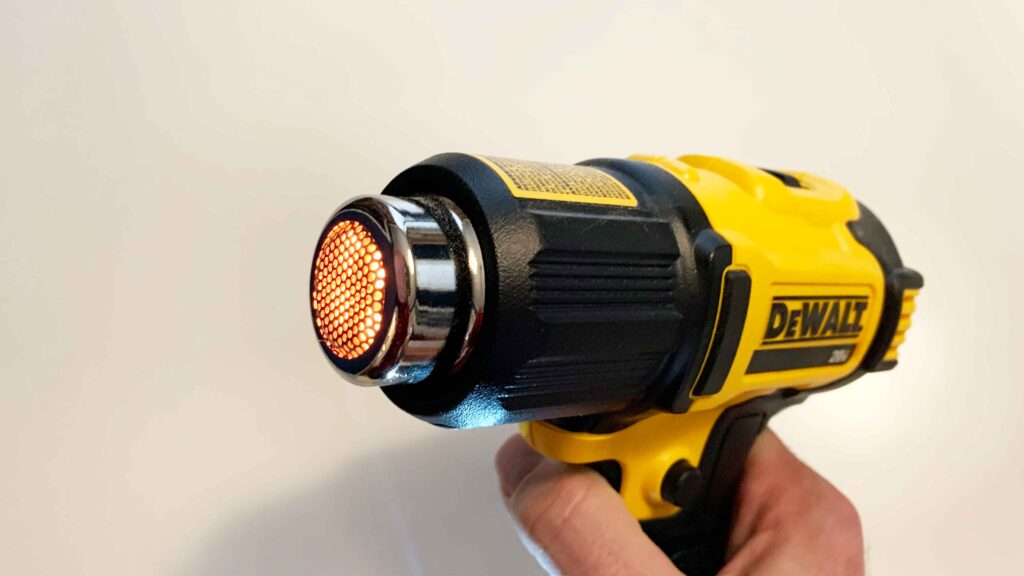 So if the caulk removal sounds super simple, you'd be right. But in all honestly, using a heat gun sped up the process a ton. If you've used a DeWALT Drill Driver, you'll be very family with the feel of this tool. It takes a ton of queues from that design from speed change (airflow for the heat) to LED work light placement.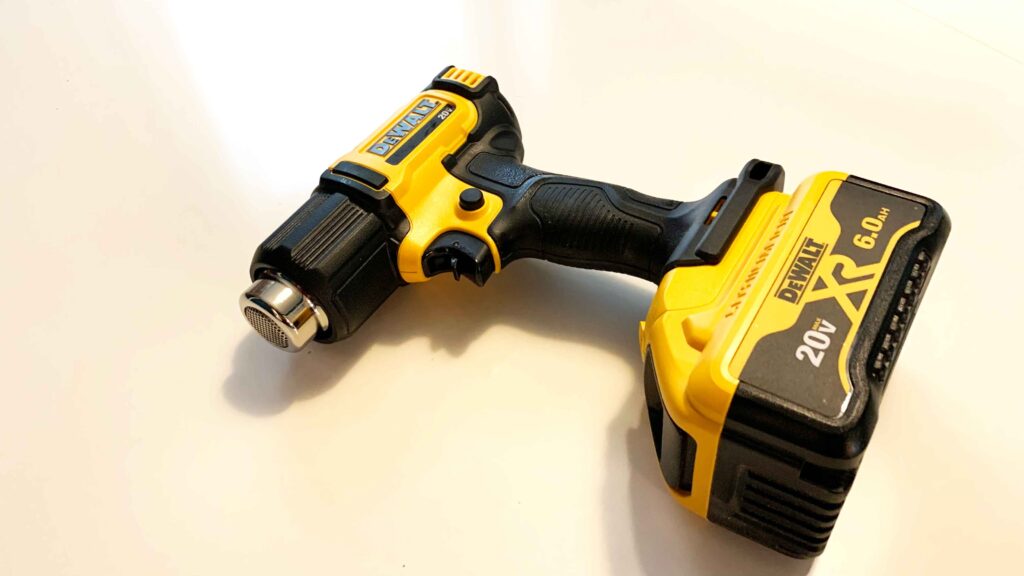 What was most surprising is how little battery it used. I expected after 10-15 minutes of use that anything that produces heat like that would have drained a battery immediately. Although, I was using a 6.0aH battery, I expected a heavy drain on the charge. So that means you can absolutely use a cordless heat gun like this for bigger projects like removing bubbles from a large epoxy pour.
You can currently pick up the DeWALT 20v Max Heat Gun at your local Home Depot.
~Lazy Guy
*This post has been sponsored by The Home Depot. I have been provided with product and compensated for my time in exchange for my opinion. My opinion is my own.