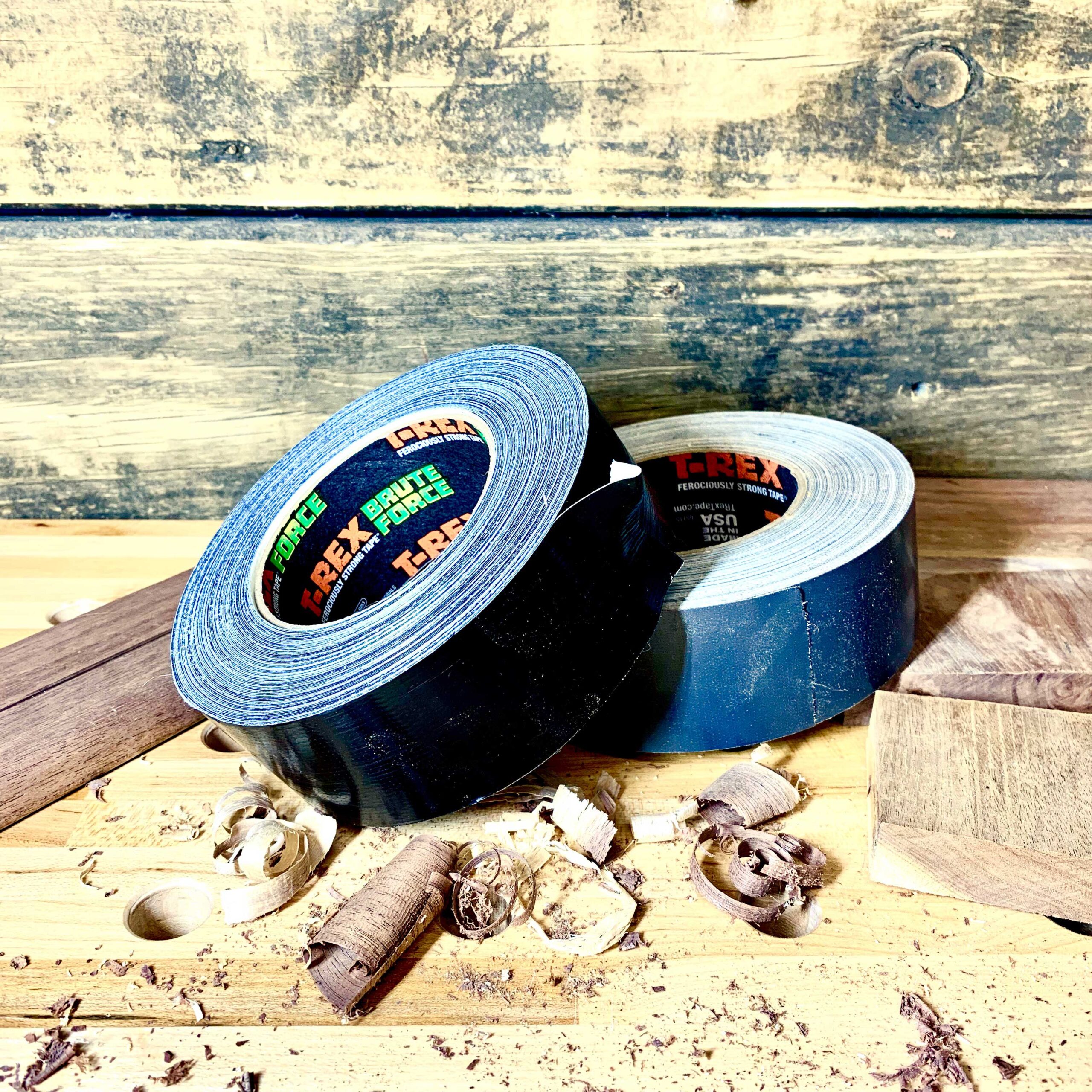 When it comes to Dust Collection in my workshop I'm non-committal. It's not that I have a fear of commitment. It only took me 11 years to get married after I first met my wife… I just haven't been able to dive into installing a permanent Dust Collection system in my shop. So instead I have an army of Shop Vacs… They're okay… but I've figured out how to make them perform even better… with a T-Rex Tape Shop Hack!
This post is part of a year long series of DIY Hacks Sponsored by the Ferociously Strong T-Rex Tape. Different tapes for different jobs! Keep up with these ongoing tips!
An Inefficient Solution
We've talked different ways to improve your Dust Collection in your shop on a budget in the past. Because I'm tight on space (which means I can't dedicate room to a full dust collection system) I hook up Shop Vac's to all of my woodworking equipment. From my table saw to my planer to even my plunge saw I've got multiple Vacs and multiple hoses. Here's the problem though… they're kind of inefficient.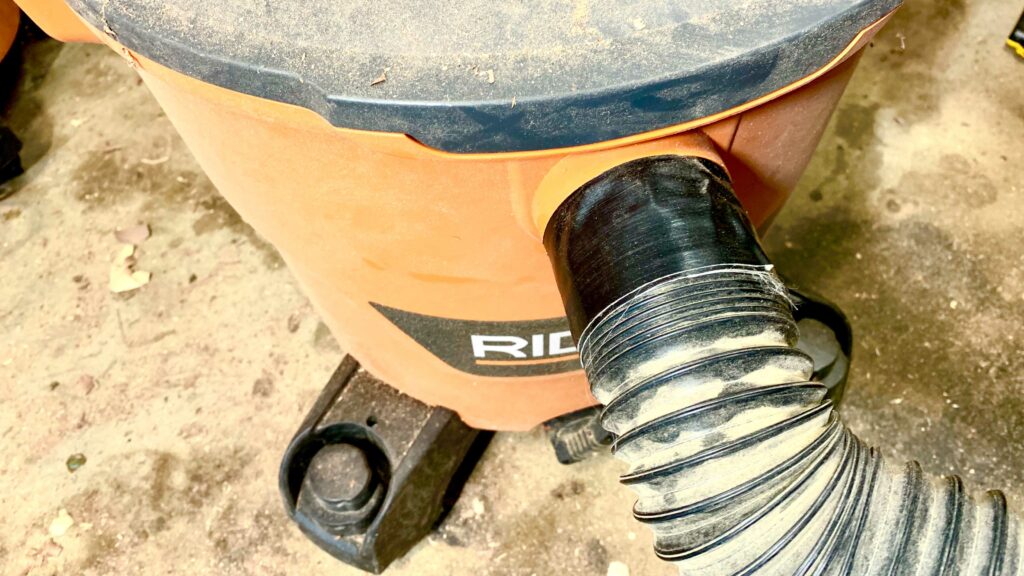 When you have multiple hoses, dust separators and multiple connections in your dust collection system the performance is going to suck… in a non vacuum way. There are too many opportunities for the air to escape and that means poor suction. So what's a guy (or gal) to do?
An Airtight Shop Hack
I reinforce all of the connections with T-Rex tape! But not all T-Rex tape is created equal. Depending on the permanence of the connection I'll switch between flavors for the best results. While all of them are ferociously strong, sometimes you need a quick solution and others you need something that's going to last.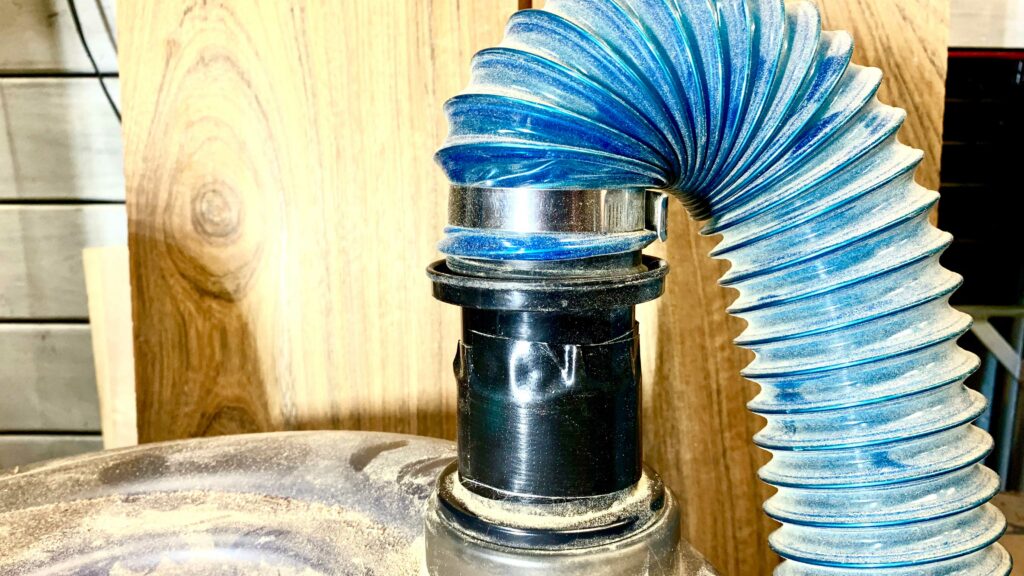 For the hose connections that lead into my dust separators and into the shop vacs I'm looking for long term strength. I'm pulling on those hoses and switching back and forth between equipment which is why I'm always accidentally disconnecting mid-use. T-Rex Brute Force tape is strong enough to hold 700 lbs. of weight and the double stick adhesive isn't coming off anytime soon. Even better, Brute Force tape is strong enough that you can't tear it by hand, so reinforcing my hoses protects against those occasional hose mishaps.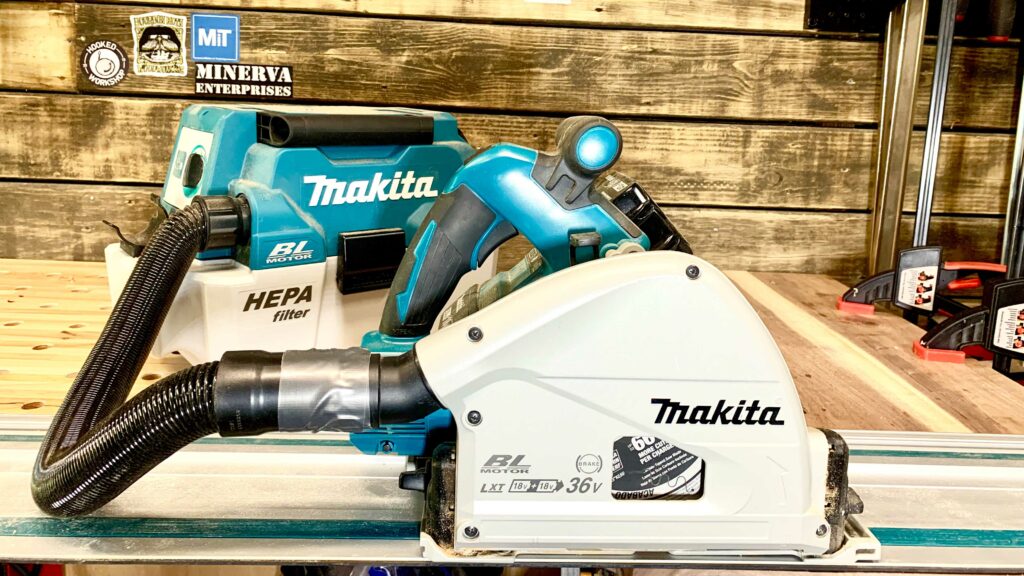 For temporary connections like running a dust collection hose to my Plunge Saw, Random Orbit Sander, Thickness Planer or Router I always reinforce the connection with traditional T-Rex tape. It's strong enough that the hose will not disconnect mid-use (that ALWAYS happens in the middle of a project) but also easy enough to remove after I'm finished with that tool.
Final Verdict
This is a 100% Shop Hack approved fix if you're running any sort of dust collection in your shop. The suction on my equipment is noticeably improved upon first use. Not to mention if you've ever been in a marathon slab leveling session and had your hose go flying off and sawdust and chips go blowing everywhere… you know how important it is to secure this connection. T-Rex tape is a shop approved solution that should be a staple for any work space.
~Lazy Guy

*This post is sponsored by T-Rex Tape in an ongoing partnership as part of Team T-Rex! I have been compensated for my time and provided with product in exchange for my opinion and my own shop hacks. My opinion is my own.