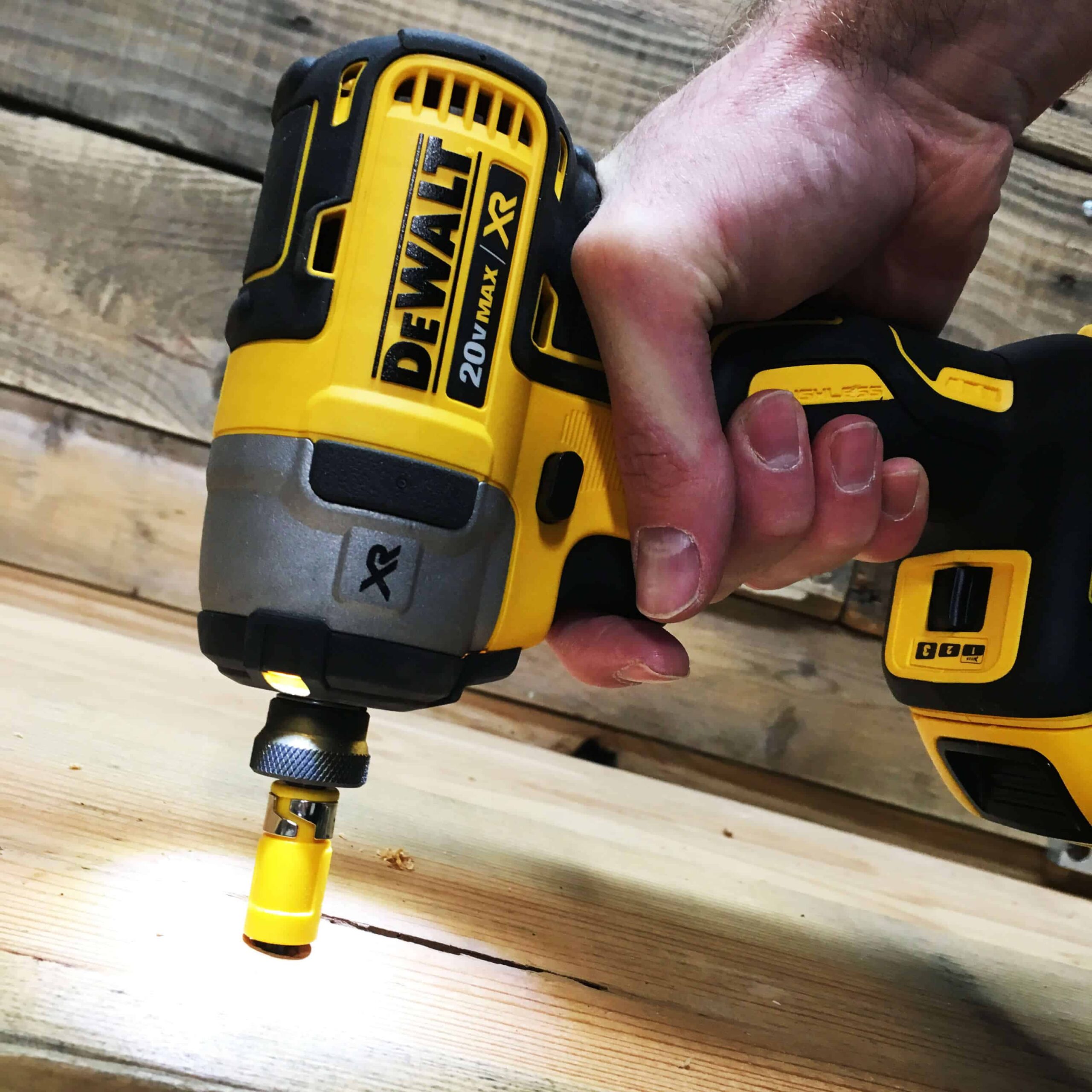 Go to any job site and you're going to see the flash of DeWALT yellow there.  Contractors and Pros alike have been depending on "DeWALT Tough" tools for years (many using the same drivers they purchased half a decade ago).  Today we're going to check out a DeWALT 20v MAX XR combo kit and Pro Organizer as part of The Home Depot Pro-Spective Tool review (*affiliate links).  We tested the DeWALT 20v MAX XR Circular Saw a few months back and were impressed with it's ability to tackle a demo project.  Now we're looking at driving force and good old tool storage.  Check out the quick video below or check out the full review!
---
There are two types of workshops, those that are OCD clean and then the other 95% of us who have projects, tools and junk everywhere.  So a little extra help at becoming organized isn't the worst thing that can happen.  DeWALT's 20 Compartment Pro Organizer is a good place to start, but they take it up a notch from your normal "small stuff" storage container.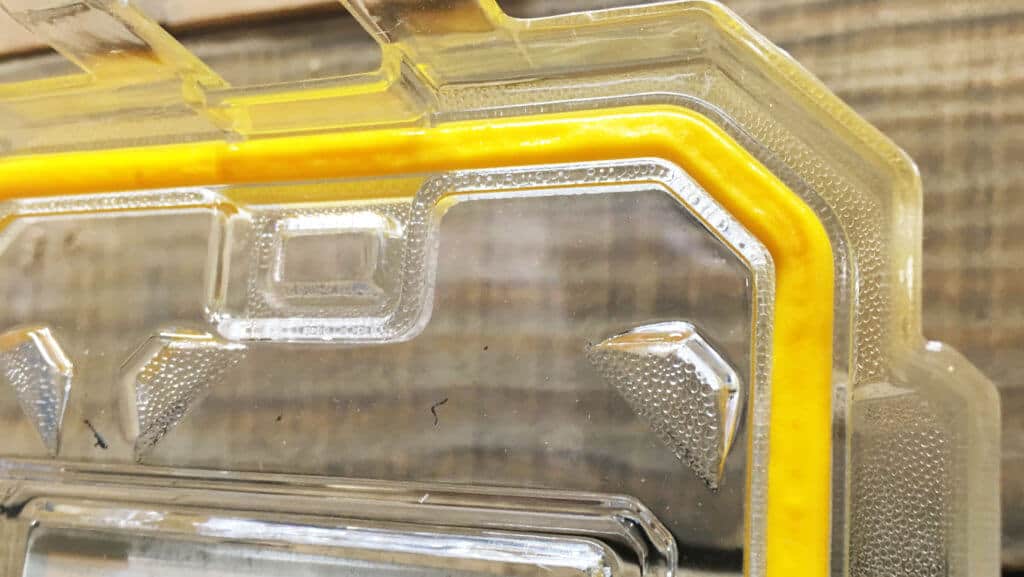 Without fail, every time I go to an install (rare as it may be) it starts to rain.  Then I have to park far away and haul my gear in.  See that yellow band in the picture above?  That's a seal on this storage box that's going to keep my gear dry on the inside.  But why just grab one packed out box?  The DeWALT Pro organizers attach to each other!   Compatible with other Pro options like the 10-Compartment Deep Pro, 8 Compartment Mid-Size or 10 Compartment Small Organizer these guys give you a build to fit option to get your equipment where it needs to go.  Unfortunately, these are not compatible with the DeWALT ToughSystem units.
---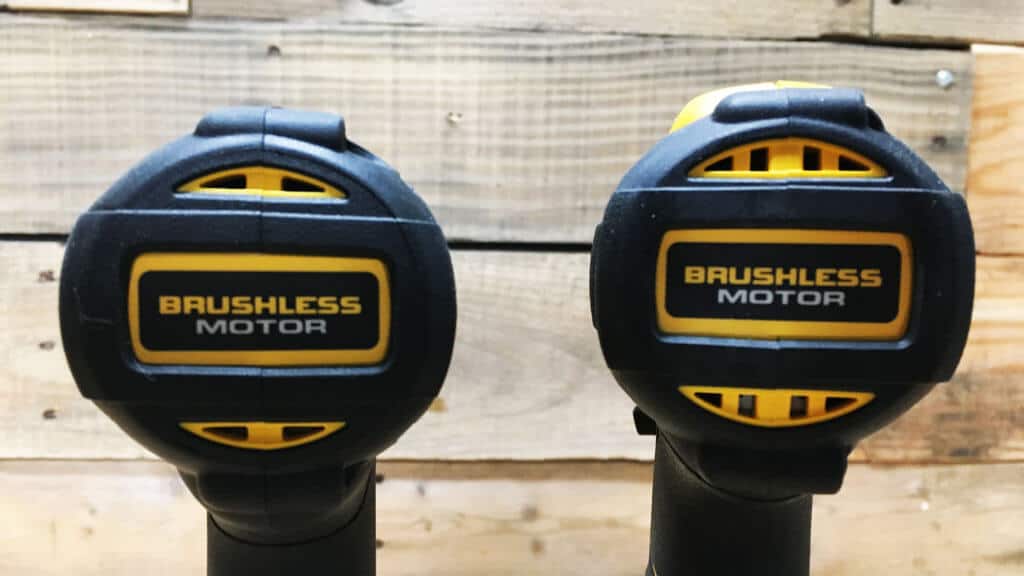 Brushless power.  That's what you're getting in the DCK283D2 DeWALT 20v MAX XR Combo kit.  A pair of 2.0Ah batteries, a rugged bag and a charger as well.   This is a Pro-Grade kit that's going to take your abuse.  The brushless motors with this XR kit mean more power and longer run time from your batteries.  The only upgrade you'll get from here is if you slap on the 60v FlexVolt battery (mentioned in the video) but that just redistributes power in these models to give you even longer run time and controlled power, not an extra 40v of power.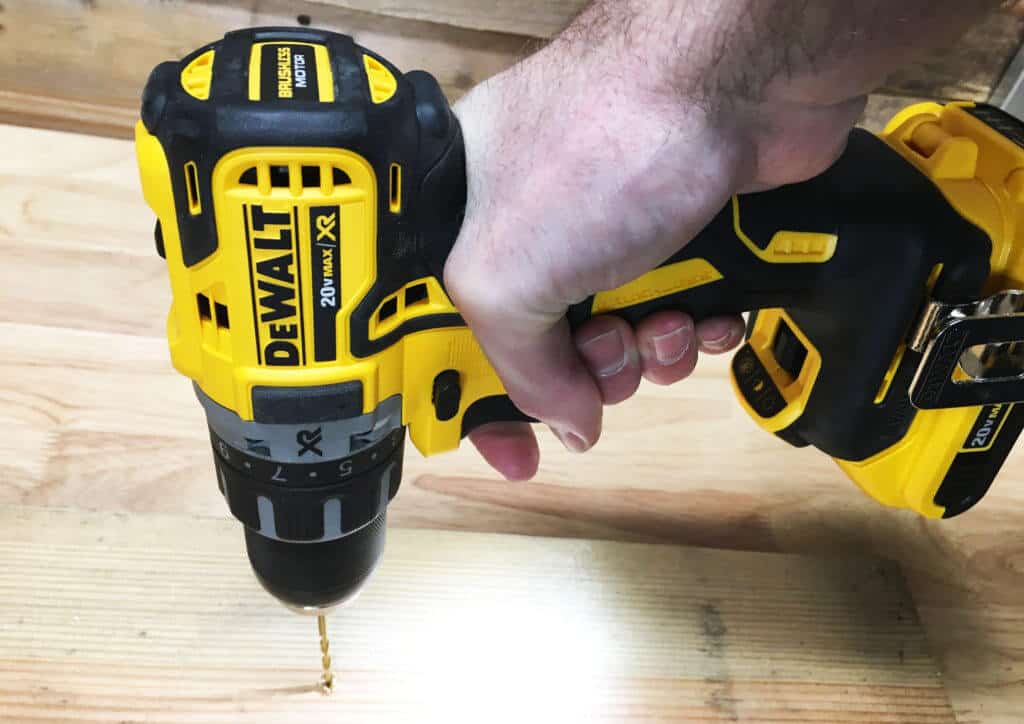 Following the rise of the impact driver and it's domination of the market, most people forget how important a drill driver still is.  If you drill pocket holes, use spade bits or fire up a hole saw regardless of the whether the shank has a hex bit, you want to use a drill driver for those jobs.  The ratcheting motion of an impact driver is going to turn those accessories to dust so a handy drill is what you'll need.  While most cordless drills can be underwhelming these days, the 20v MAX XR oozes power from this brushless motor and never lags.  Paired with a half inch spade bit, this driver made short work of a piece of pressure treated 4×4 I was using for a project.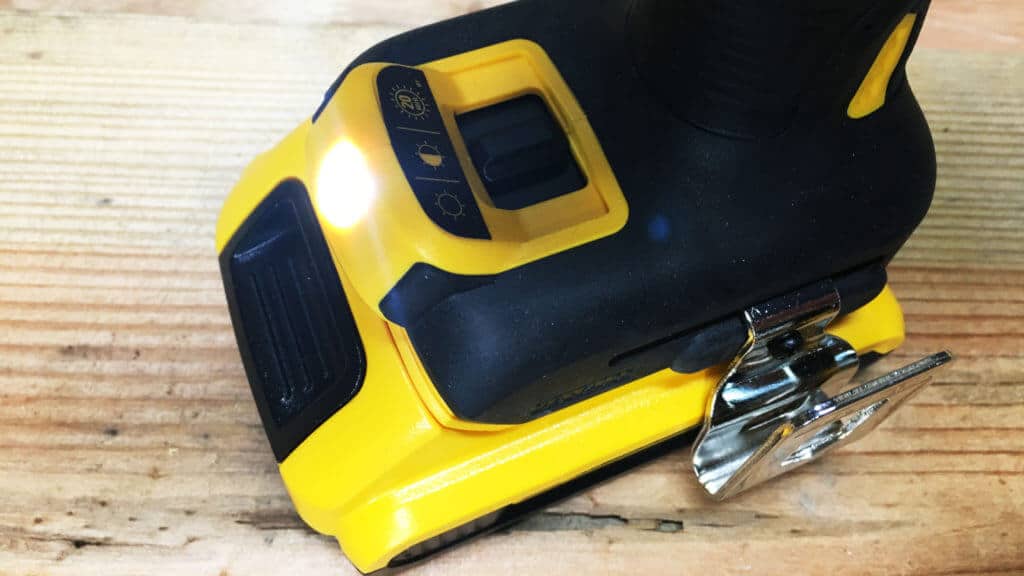 You get a 2-Speed Setting (0-550/0-2,000 rpm) transmission with the brushless motor that gives a whopping 57% increased run time over the traditional brushed motor model.  But that's not my favorite part of this driver.  Sure, most cordless tools have LED lights these days, but this one comes with 3 settings!  High beams, low beams and parking lights?  Sort of.  While yes you get a high beam and low beam, you also get the LED spotlight mode that gives you light for 20 minutes (before it automatically shuts off) which is a lifesaver from the creepy crawlies if you've ever been in the deep dark recesses of a crawl space without a reliable light.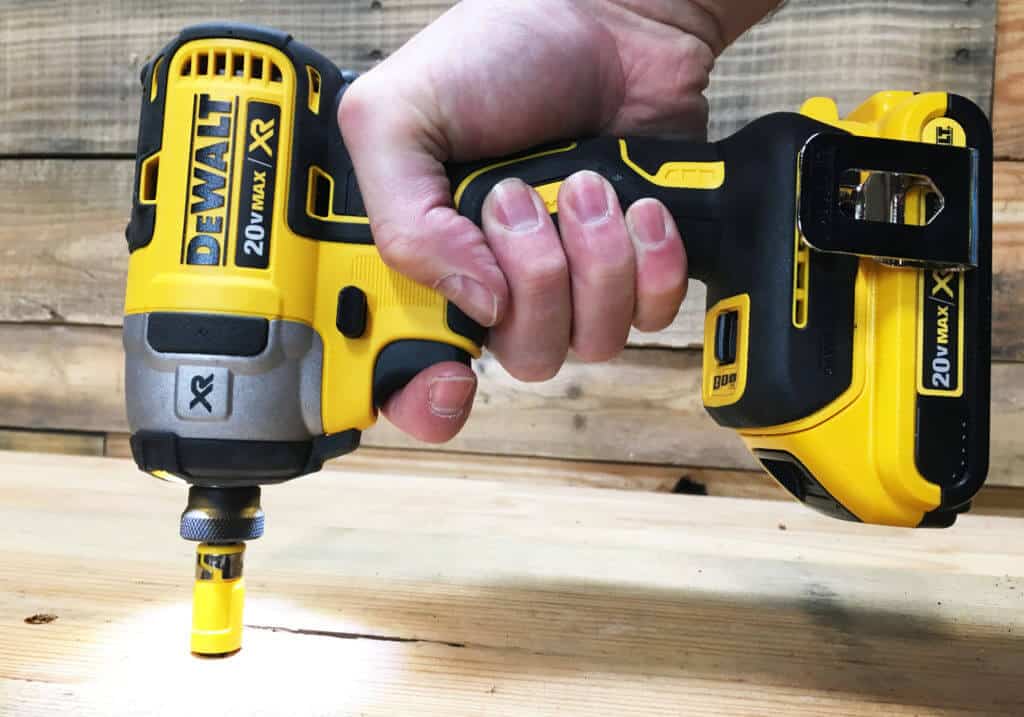 You're here for the Impact Driver though aren't you?  I bet you scrolled past my well written and informative post about the Pro Organizer and the Driver didn't you and went straight to the main course didn't you?  It's okay, I get it.  Impact drivers are where the action is.  So how does the 20v MAX XR DCF887 hold up?  With 1825 in-lbs of torque, 3250 Max RPM's and 3800 bpm this 1/4″ model is arguably the most powerful impact driver we've officially tested so far on the site.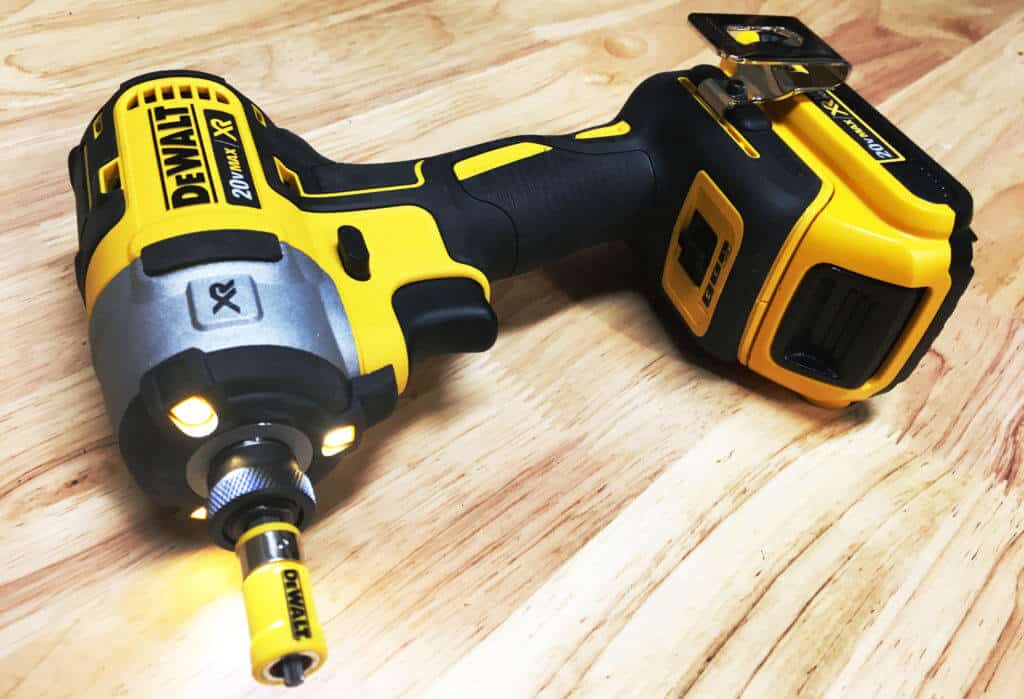 Spax screws disappeared into pressure treated 2x material on the mid-range power setting with hardly a pull of the trigger.  Crank it up to high and I was burying 5″ lag screws into a pressure treated 4×4 with ease.  Rusted over bolts that had been weathering the elements were next up and they hardly phased the driver.   The Low "Precision" drive setting does solve that issue of over torquing a drill bit, but let's be honest, you want an impact driver for the power that comes with it.  You absolutely get a brute here.  At only 2.0 pounds without a battery pack attached, you're getting one of the most power impact drivers in a very compact size.  My only real gripe is that the 2.0Ah batteries provided might not give you a full day's worth a work, but if you're already in the 20v platform, you can easily slap in a bigger battery for the extra work.  And oh yeah, don't forget those FlexVolt batteries are backwards compatible with the 20v Max series.
~ Lazy Guy
*This post has been sponsored by The Home Depot Pro-Spective Tool Review.  I have been compensated for my time for my opinion of these products.  My opinion is my own. This post does contain affiliate links.