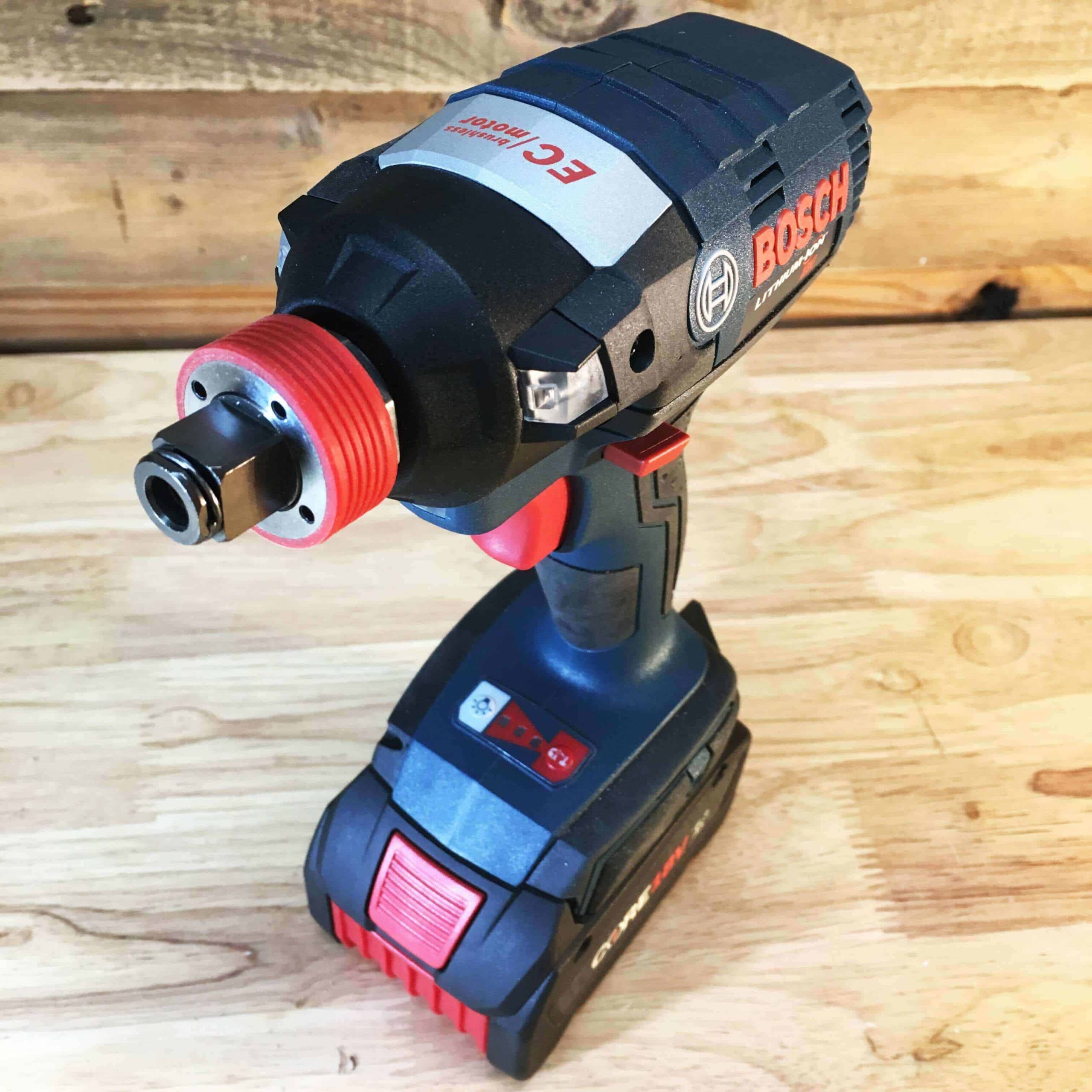 In the world of power tools and impact drivers "nut busting" power is term you can say straight faced to another pro and not get so much as a smirk.  You might even get a nod of approval.  The name of the game is torque, run-time and tool cost with most drivers, so when you see a tool like the Bosch Socket Ready Core18v Impact Driver* come around, prepare for the eyebrows and interest of others to rise.
The first cordless driver I ever owned had a battery life of about 25 minutes on a good day and boasted just enough torque to make a handheld screwdriver mildly jealous.  Since then I've had my hands on just about every major brand of impact driver, impact wrench and drill driver on the market… except a Bosch.  Don't get me wrong, I'm very familiar with the brand when it comes to reviewing their power tools.  The Bosch Glide Miter is a staple of my workshop in addition to the multiple Bosch Routers I own.  But somehow I've never put my hands on a Bosch impact driver… until now.  And it was worth the wait.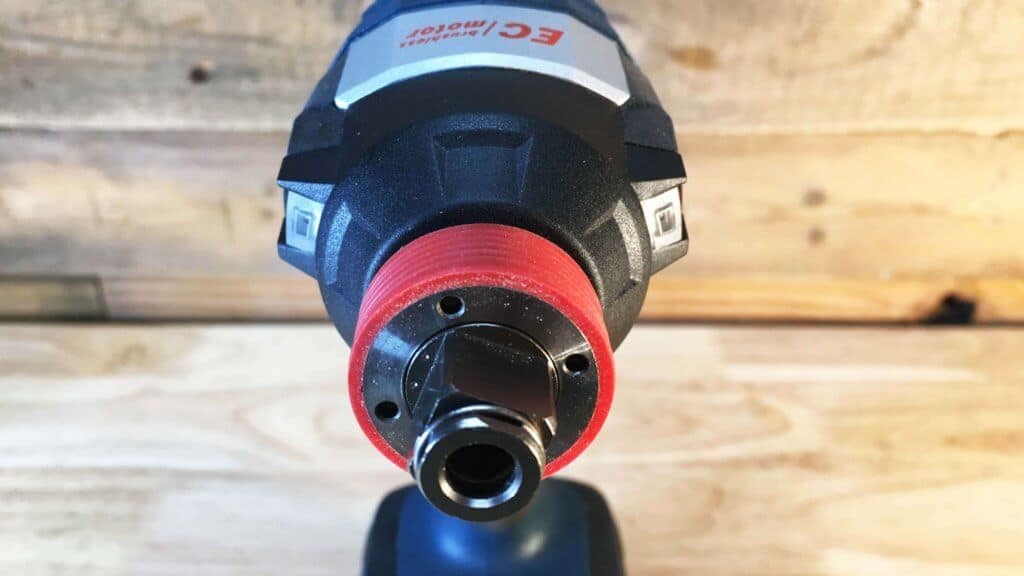 Before I jump into it, I want to point out that this is not a newly released tool, however, with the recent addition of Bosch's CORE18v Batteries to the kit, it might as well be (more on that in a minute).  I'll also say that at its price point (over $300 for the 2 battery and charger kit) any casual DIY'ers might be immediately scared off by the big bad pro-grade power tool moniker and price, but I'll challenge you there as well.  Why?  Because this driver is two tools in one.  It runs a standard 1/4″ quick change hex-head accepting chuck for impact drivers AND a 1/2″ square drive chuck for sockets.  You read that right, this is basically an impact wrench and an impact driver.  Buy those two tools separately and you're already busting that $300 budget.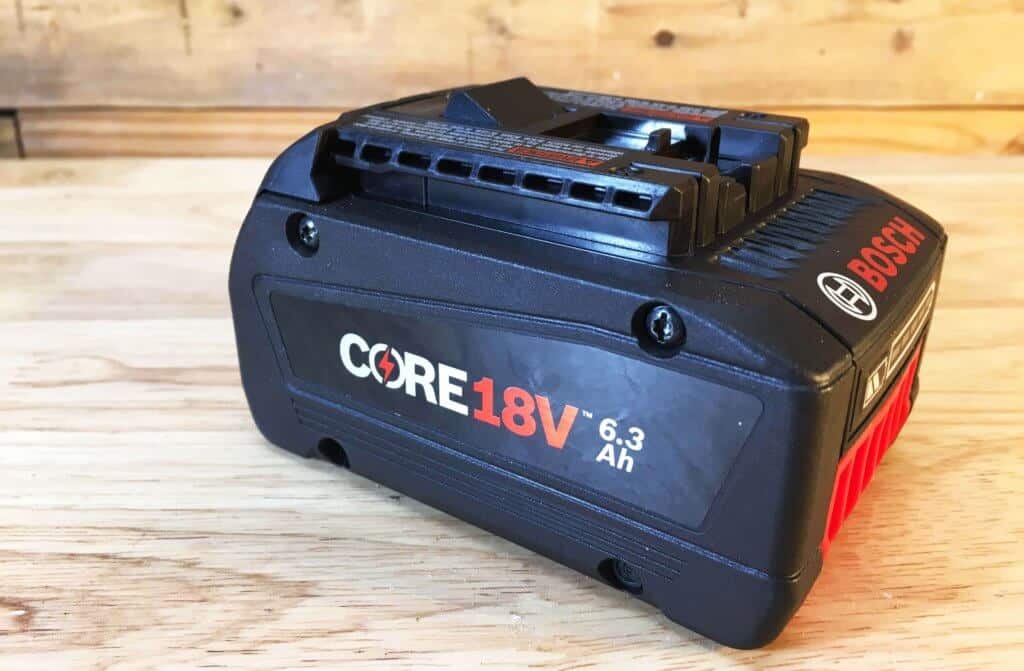 What about the CORE18v Battery?  Unveiled by Bosch in early 2017 and in stores later in the year, the CORE18v battery did what all other tool companies are finally trying to catch up on:  give you more power and longer run-time.  Oh and they are also compatible and improve the performance of all other Bosch 18v tools.  The claim is you get up to 80% more power and 20-40% longer run-time compared to the standard 18v battery line.  When talking about previously produced tools paired with this battery, results will obviously vary per power tool, but ultimately you're getting a noticeable upgrade through the new battery cells and cooling technology.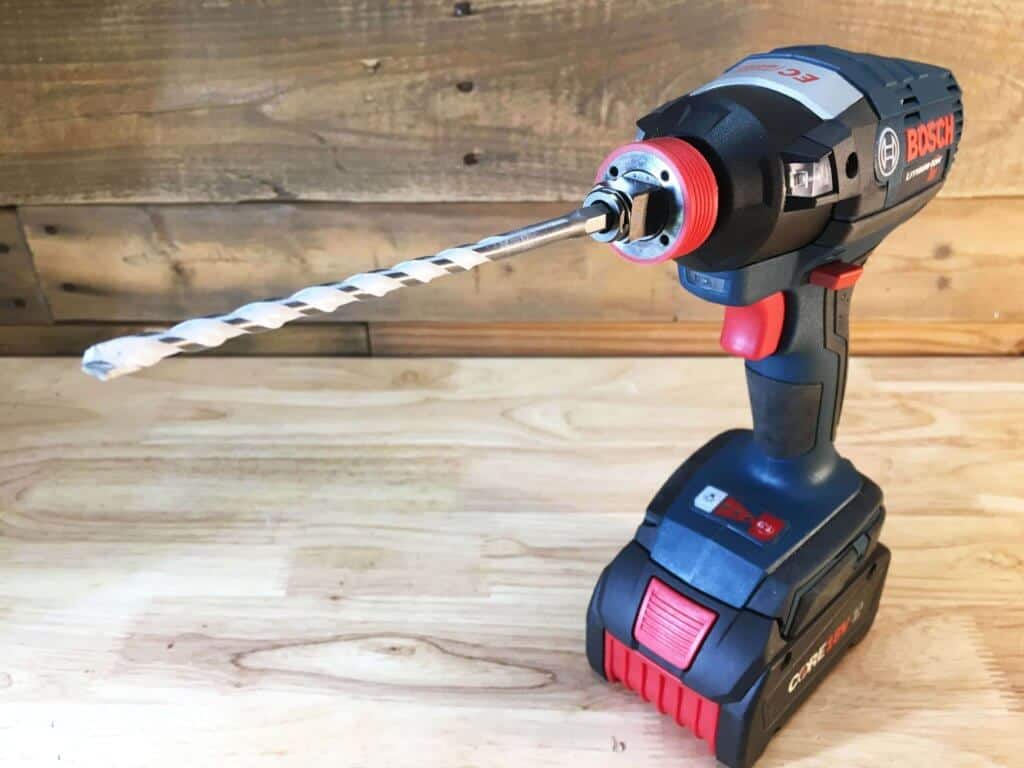 Enough technical talk, let's get down to business!  When testing impact drivers, I feel a little shameful dropping another brand's driving bits or drill bits into the tool for comparisons (especially for pictures), because more often than not, those brands develop power tools first and foremost, not driving accessories.  Bosch is one of the two brand exceptions in my opinion.  The Impact Tough driving bits and Multi-Purpose Carbide drill bits* are built to take the torque and abuse this impact driver can dish out.  For wrenching duties I pulled a few of the 1/2″ anvil sockets from my matte black (always great looking) Husky Tool 105 piece Mechanics Tool Set*.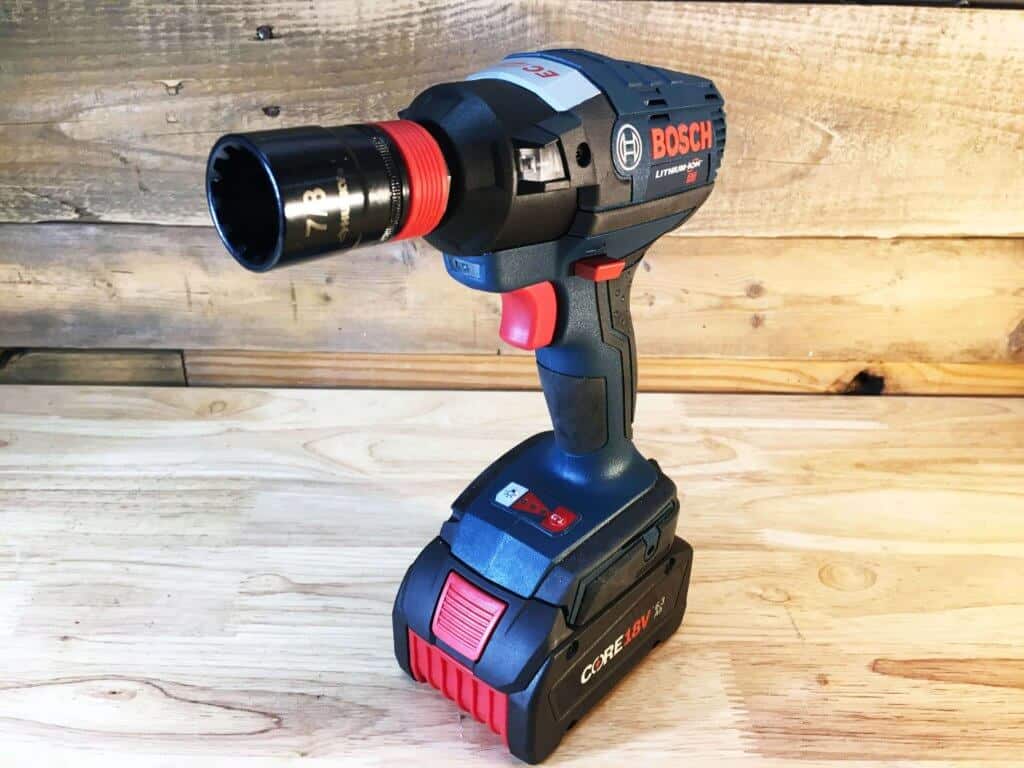 With three torque and speed settings easily accessible on the base, this driver manhandled any test I threw at it.  Rusty bolts, decking screws into pressure treated soggy wood… they stood no chance.  With other impact drivers you sometimes get too much torque out of the gate and lose control of your drive, but when you're set on the right speed with this impact, you get a smooth operation.  Real world run-time seemed to hold true from the reports I've heard with this monster 6.2ah battery.  You can run it almost all day.  So do I recommend this dual threat impact driver?  Heck yes I do.  If you're looking for something a little tougher, more powerful and something to make the fellas at the job site jealous… pick up the Bosch Core18v Socket Ready Impact Driver* today!
~ Lazy Guy
*This post has been sponsored by The Home Depot Pro-Spective Tool Review Program in combination with Bosch tools.  I have been compensated for my time and provided with product in exchange for my opinions on this tool.  My opinion is my own… although, this impact driver already does two different things, maybe it secretly does a third (like influence my opinions too)?  Affiliate links have been notated with an *