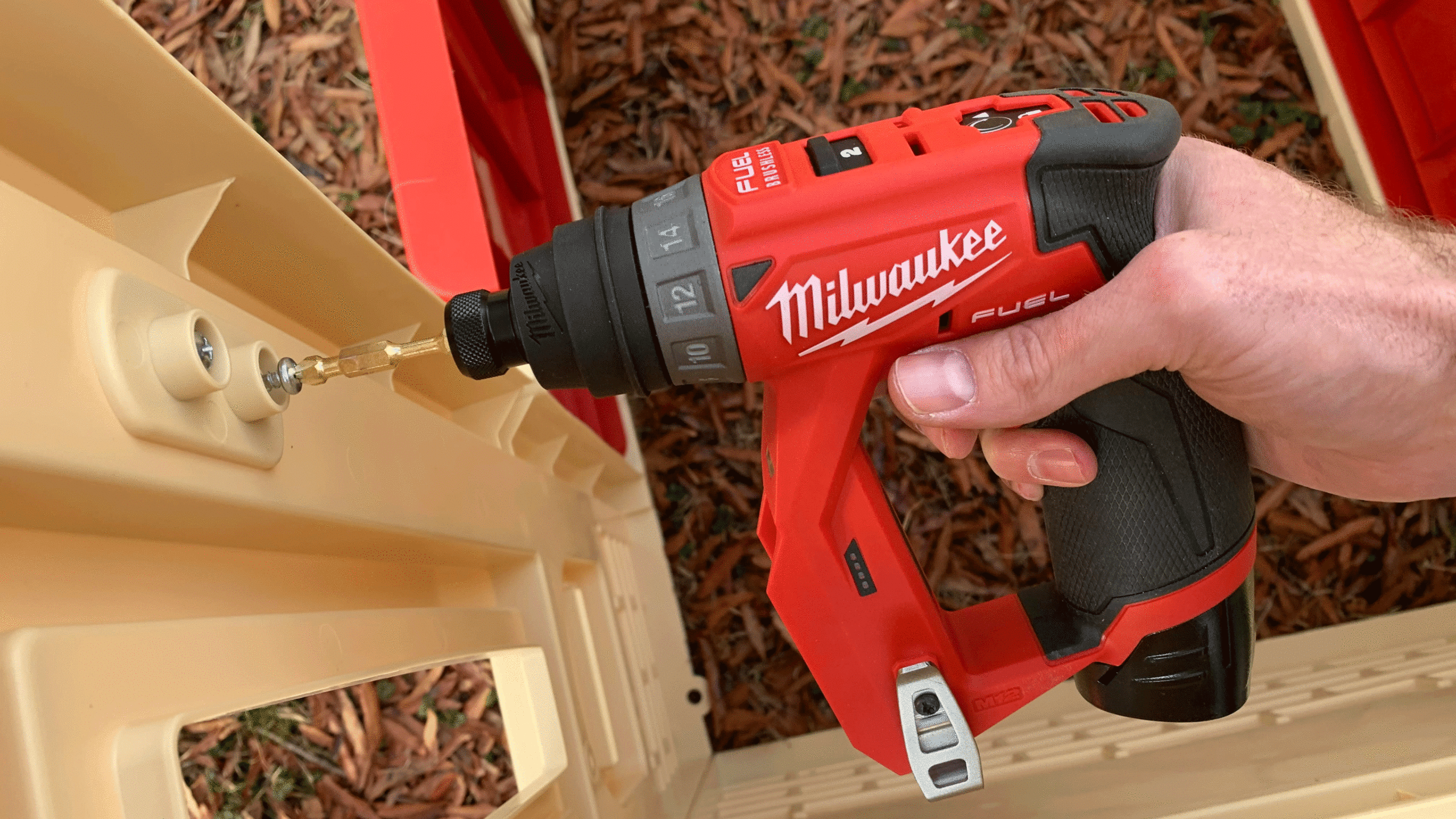 When the majority of the marketplace for battery powered tool are 18 volt, why would you look at 12 volt tools? You'd be surprised at how useful 12v tools are, but they need to be the right fit! Let's check out who 12v tools are for and if you should pick a set up!
*This post is sponsored by The Home Depot Prospective Tool review. Affiliate links to follow.
The 12v Tool Advantage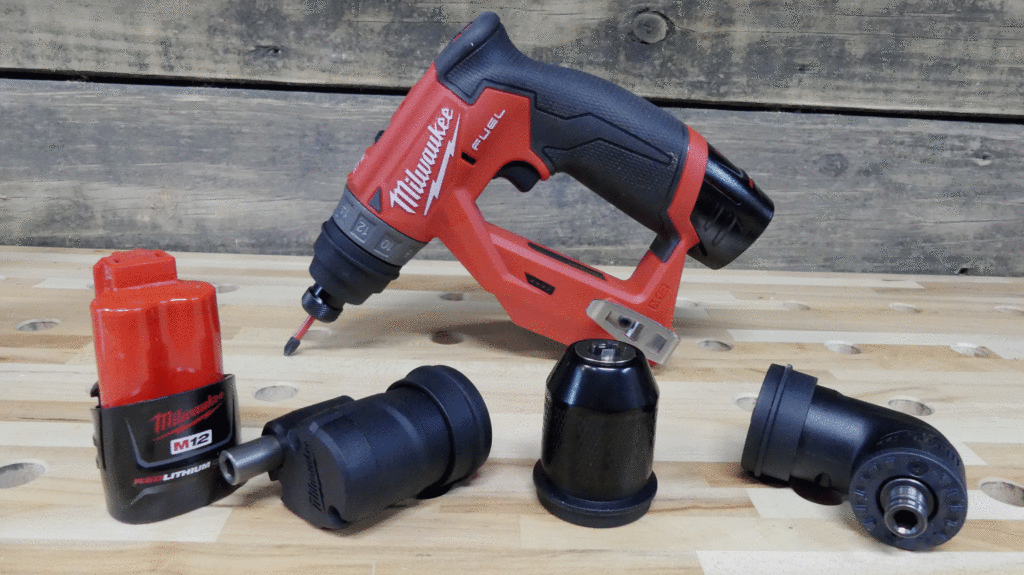 I'm going to throw some sports analogies at you, but you're going to have to deal. It's like asking the question if a heavyweight fighter took on the best flyweight fighter, who would win? Size and power vs. compactness and speed. Who wins? In the tool world, everyone.
12v tools are smaller and are perfect for tight spaces. Great for HVAC technicians and electricians. However, you are losing that "nut busting" power tool companies like to promote. But then, in most cases you don't need brute strength when using 12v tools, you need precision and control.
An Unfair Fight
In the video below you'll see two different 12v kits go head to head vs. their 18v brethren. It's a boat race. But that's not the point. The point is to use the right tools for the right situation. They might be tiny and cute, but they're tough in the ways they need to be.
In the video we showed off two different 12 volt kits, let's check them out!
Milwaukee M12 Fuel 4-in-1 Driver – $200-$250
Quick Take: It's a Festool CSX Clone converted to one of the most popular 12v platforms in the trades. The four interchangeable heads make it a value pick if you're new to the Milwaukee M12 line. The carrying case is what OCD dreams are made of.
Makita 12v Max CXT Drill & Impact Driver Kit – $100-$150
Quick Take: An impact driver, drill driver, pair of batteries, carrying case and a charger for under $100 is tough to pass up. Without the brushless motor, this kit feels a little too under powered for most situations.
The 12v Verdict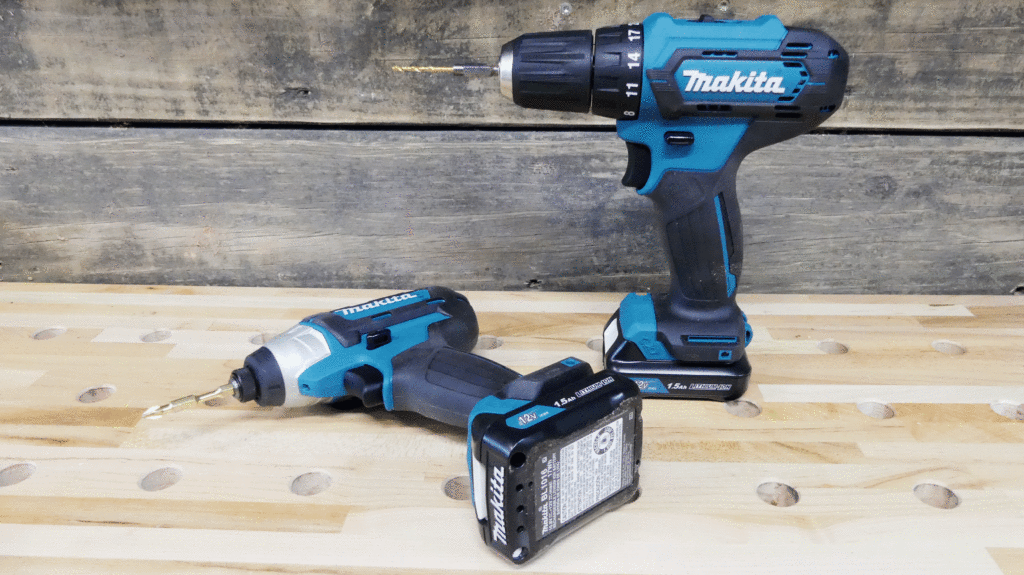 Do smaller tools with less torque mean less value or lower quality? No chance. Makita and Milwaukee are both known as being job site tough whether you're using their 12v or 18v line ups. Just make sure your expectations and applications line up with the tools you're planning on using. Will an M12 impact driver driver 10″ lag bolts? Probably not, but will it fit in tiny spaces like duct work on an install and never fail you? You bet.
~Lazy Guy
Like this tool review? Check out the Milwaukee and Makita Tool Review feeds!
*This post has been sponsored by The Home Depot. I have been provided by product and compensated for my time in exchange for my opinion on these tools. My opinion is my own.