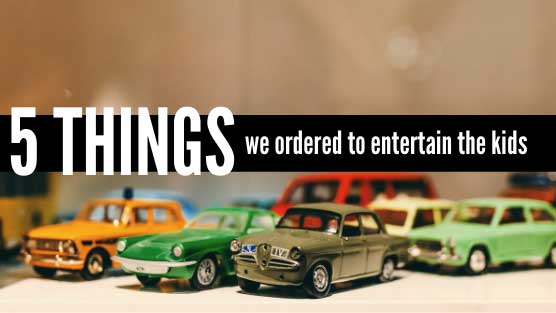 Times are obviously a little different right now from what we're used to. Like a lot of people I'm working from home remotely with my day job and my wife is going in to work four to six days a week. So that means I'm home with a one and five year old trying to educate, wrangle and entertain both kids… working. Sometimes you need help with keeping them occupied. So here are 5 Things We Ordered on Amazon to Entertain and kids… and most importantly did they work?
This "5 Things" is obviously a little different than the normal line up, but if you like your info quick, check out the 5 Things Feed! *Affiliate links to follow. Images via Amazon.
Simplay3 Carry & Go Track Table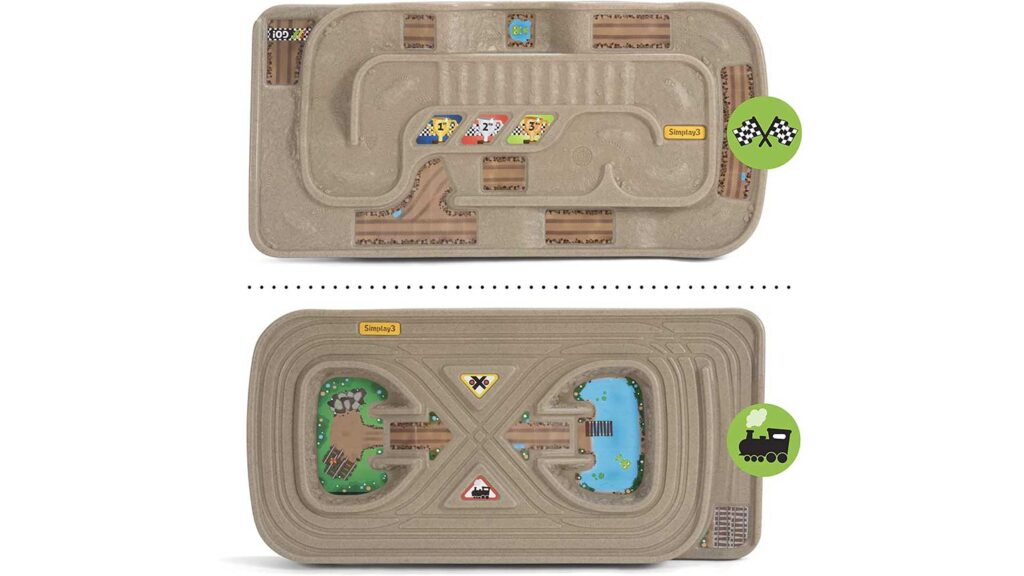 Our youngest is full in on the cars and trains portion of his life. If you ask him his name he'll tell you it's "Choo Choo". Is it a nickname that follows him for life like I told my teachers I was renamed to "Ace"? Probably not. But a durable plastic play surface that has train tracks on one side and a race track on the other? It's a winning combo.
At just under $40 it's actually cheaper than the Hot Wheels play sets of the same size that start at $50 and go way up. It's still reliant on imagination but also a bonus it holds up well to spills. This has been a hit for us.
Tot Tube Car Ramp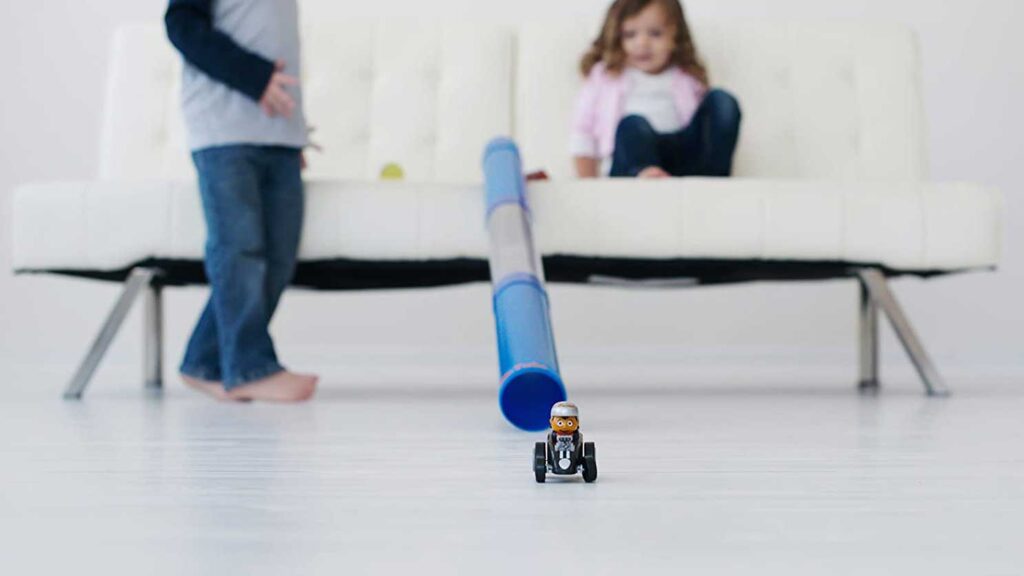 See a theme here? I told you cars and ramps were our jam right now. So on the surface I thought this was a ridiculous purchase the first I saw it. It's a plastic tube. For $19.95! But the simplest things are sometimes the most entertaining.
It comes apart in three pieces which makes it nice for storage. It has a nice durable feel to it, but it's not too heavy for our youngest to pick it up and launch cars. So before you ask, I looked online to try and just buy clear plastic PVC tubing and have my own… the cost isn't even close. Plus it wouldn't be three pieces easy to store. For the price it's a low cost/ high entertainment value.
Kiddie Play Stomp Rocket Launcher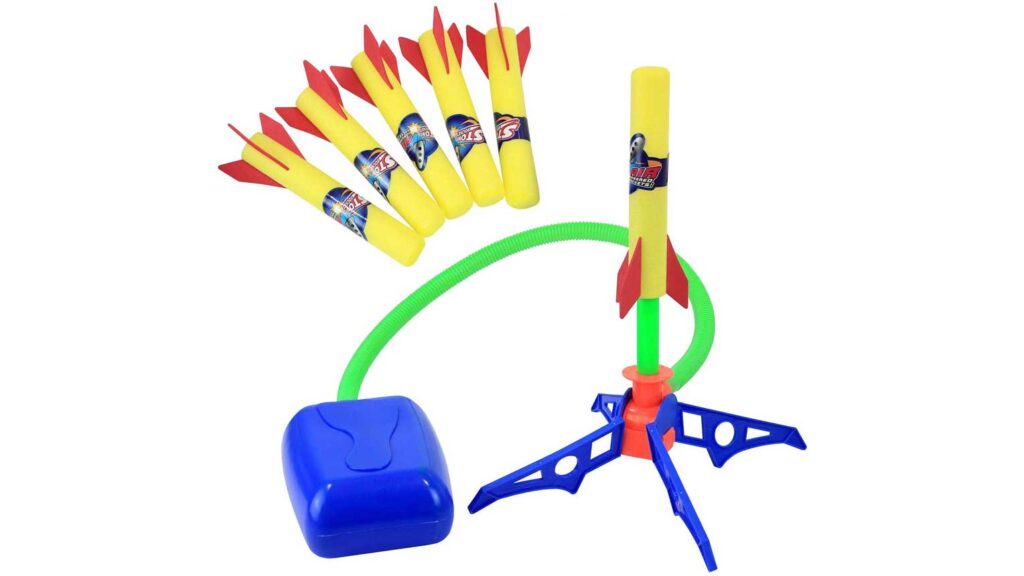 3, 2, 1, Blast Off! Well… for a little bit at least. They advertise as "100% kid powered" but in all actuality it was "100% parent powered". The age recommendation is 3 and up but our almost 6 year old couldn't get enough stomp power to launch a rocket. But for only $18.99 you get what you get.
Chasing the foam rockets burned a ton of energy for the kids in our yard. Both kids actually enjoyed it a ton, but… The fletching started coming off the arrows within a day of use. Then the stomp pad blew a hole in it a day later. A little duct tape fixed the issue, but all of these issue come from adults stomping and not kids. So we only got about 3 real days of use.
5 Piece Pop Up Play Tent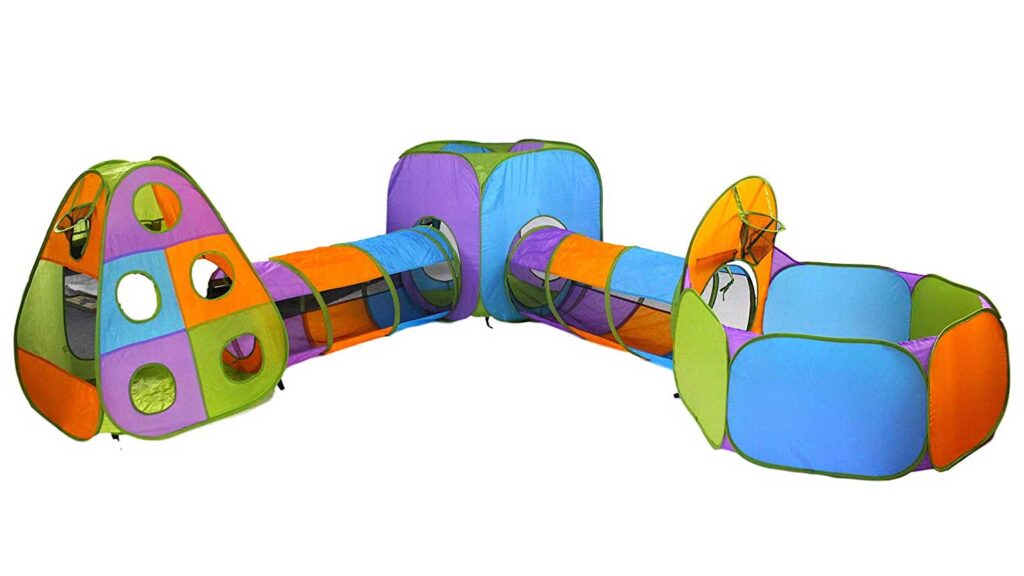 The most expensive purchase on the list at $64.95, but also a big hit with both kids. With two tubes and three bases, this thing is monster. So we're using it outside in the yard. Rather than just being basic tents, the pop up sections have little games like basketball hoops and a spot for a ball pit.
"Pop up" anything is an exercise in patience when you try to fold them back up. So for that reason this thing has just lived in the backyard and is holding up well despite a little rain. Even though this is more expensive, there are multiple things for the kids to do and it's been used whenever we get outside.
My First Science Kit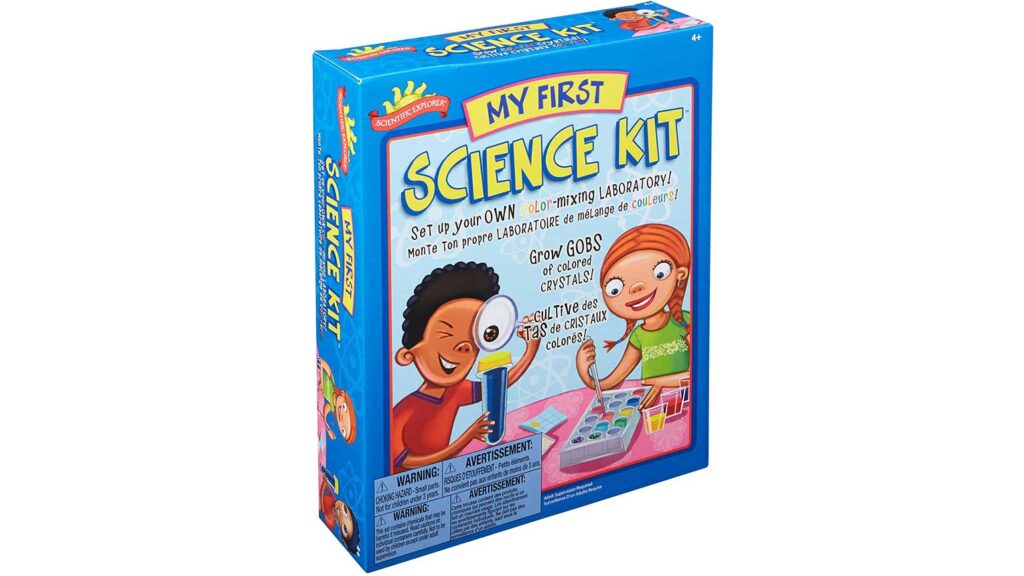 Definitely not for the youngest… but the 5 year old has been enjoying the "experiments" during the little guy's nap time. At $19.99 there is a whole series of these kits that suit age appropriate users.
From outdoor experiments with bugs to even learning about acids and bases, there are plenty of options to choose from for each kit. If you're busy home schooling with schools canceled like us, STEM or Science and Math are some of the more difficult subjects to teach at home. This is a low cost, but entertaining change up for the budding scientist.
If you've found a great way to entertain the kids at home as the "Shelter in Place" continues to rack up days, definitely leave your ideas in the comments section below. And if you want an easy and fun way to kill an hour, check out the Sidewalk Chalk Art Upgrade we did a few weeks ago!
~Lazy Guy