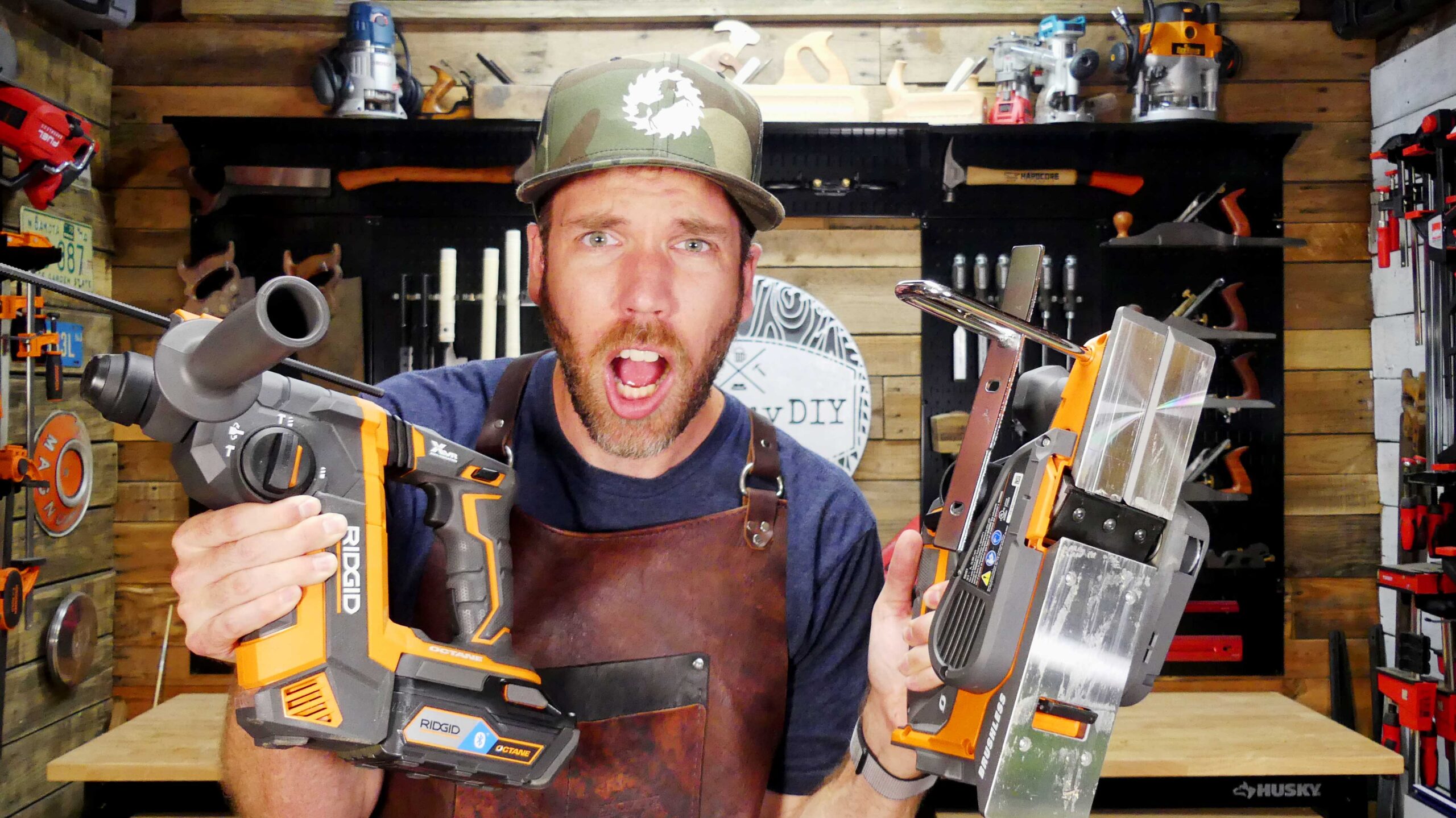 You've seen the internet memes of people at the gym using the abductor machine wrong, but it also happens in the tool world. There are Power Tools out there that you can technically take short cuts with, but honestly it's not worth the risk. Want to know who the offenders are? Check out to see which 3 Power Tools you're using incorrectly!
*This post is sponsored by The Home Depot as part of the Pro-Spective Tool Review Program. Affiliate links to follow.
Electric Hand Planer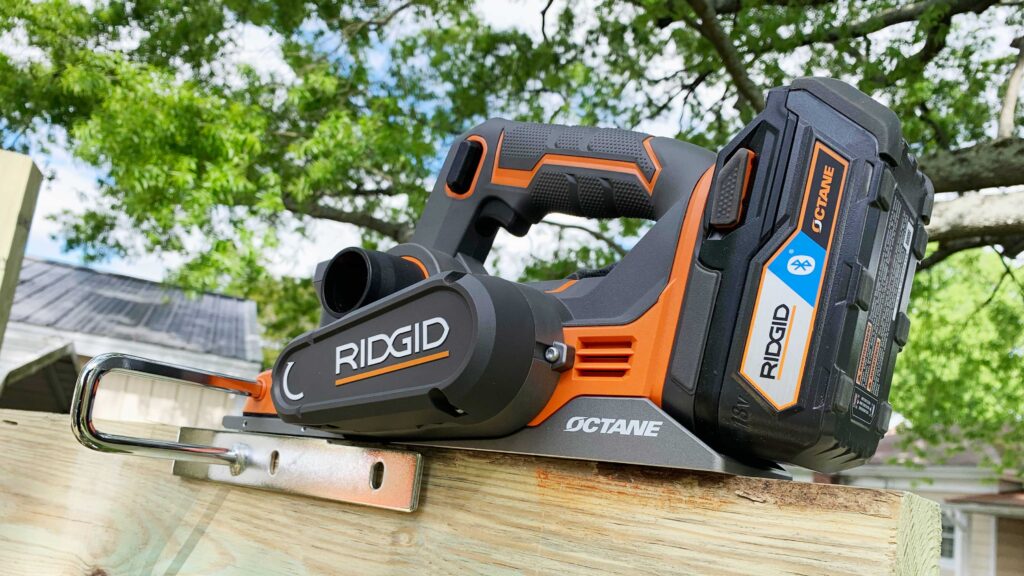 This is one of those power tools that ALWAYS gets people excited because for literally half the price of a Thickness Planer, people see huge $$ savings! That's not the case. While you can use an Electric Hand Planer without the guide for hitting high spots on a slab, this is not a power tool you want to be using to level an entire slab. It's not a substitute for a thickness planer, belt sander, smoothing plane or router sled set up…
The Electric Hand Plane, like the RIDGID 18v Octane 3-1/4″ Cordless Plane Kit, is made for several specific applications. The first of which is trimming solid wood doors. The short blade width is there for a reason. If your door has a tight fit, a quick shoot down the bottom and you'll have a slightly shorter door without clearance problems. They're perfect for framing touch ups as well. I used it on my DIY Playhouse & Swing Set build to thin down the massive 4×6's so the swing brackets could fit. But then it's also great for leveling joists when framing. This particular model has a little v-notch in the middle that's perfect for adding a chamfer for decorative finishes on beams and posts.
Rotary Hammer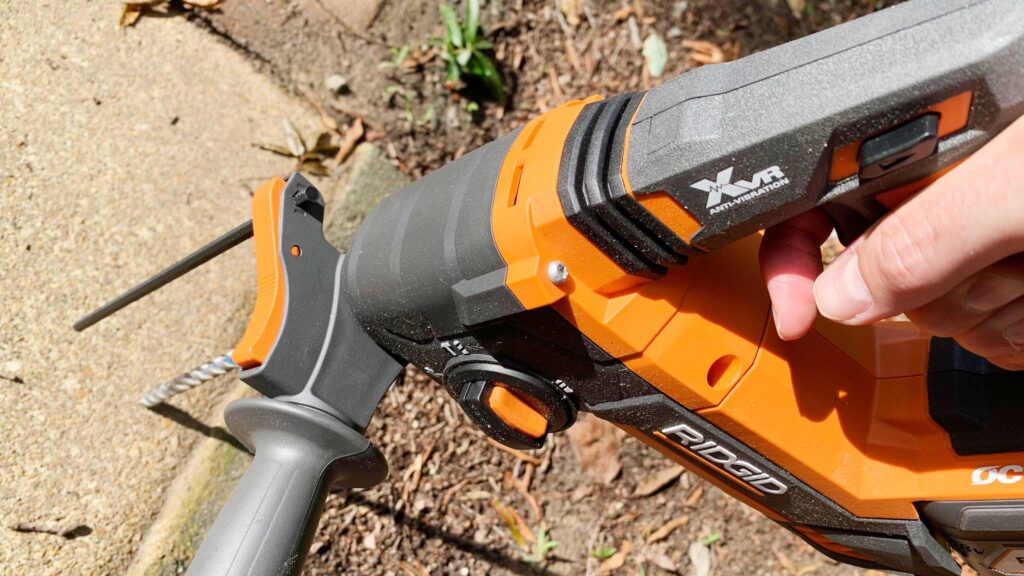 So there are Drill Drivers, Impact Drivers and Hammer Drills. None of those power tools are a Rotary Hammers. Hammer Drills are most often confused with a Rotary Hammer because the features are similar and are great for masonry.
With a hammer drill, like the Ryobi Brushless Model I reviewed a while back, you get a 1/2″ hex head chuck. It drill drives like normal drill and has a hammer feature that lets you bore small holes or drive bolts into masonry. But… it's got major limitations. Anything more than drilling two small holes into concrete and you're in need of an upgrade. A Rotary Hammer, like the RIDGID Octane 1″ SDS Rotary Hammer is there for real masonry work. An SDS Shank on a masonry bit stands up to the abuse the pistons dole out. Think of it like a drill on steroids when in hammer mode that can drive through concrete or even pieces of inset re-bar. Throw in an SDS Chisel bit and you can it like a hand held breaker to remove tile or even bust up concrete.
Sheet Sander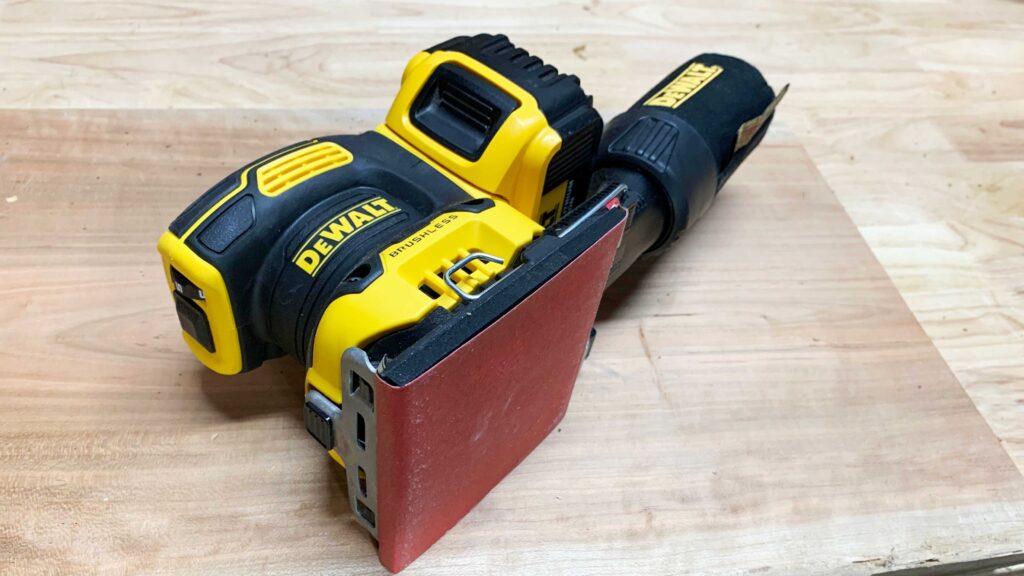 If you're fed up with hand sanding, the cheapest barrier to entry into the electric sander market is the Sheet Sander or 1/4 sheet sander. People like to interchange these with a Random Orbit sander, but they aren't dual purpose. The sanding aggressiveness scale goes hand sanding, sheet sander, random orbit sander and then belt sander. A ROS is probably going to be your workhorse, but a sheet sander can be your power tool of precision.
A sheet sander like the DeWALT 20v Max Brushless Model is what you'll want to use when sanding in between coats of finish. A Random Orbital sander is too aggressive and can leave little swirls all of your surface. But a Sheet Sander is soft enough that you can prep a surface smooth before your next coat of sealant or even an epoxy top coat. Bonus points for being able to fit into corners unlike it's round bottom brethren.
What's your power tool pet peeve? I want to hear in the comments below of what tools you see people use incorrectly like the three above!
~ Lazy Guy
*This post is sponsored by The Home Depot as part of the Pro-Spective Tool Review. I have been provided with product and compensated for my time in exchange for my opinion. My opinion is my own.