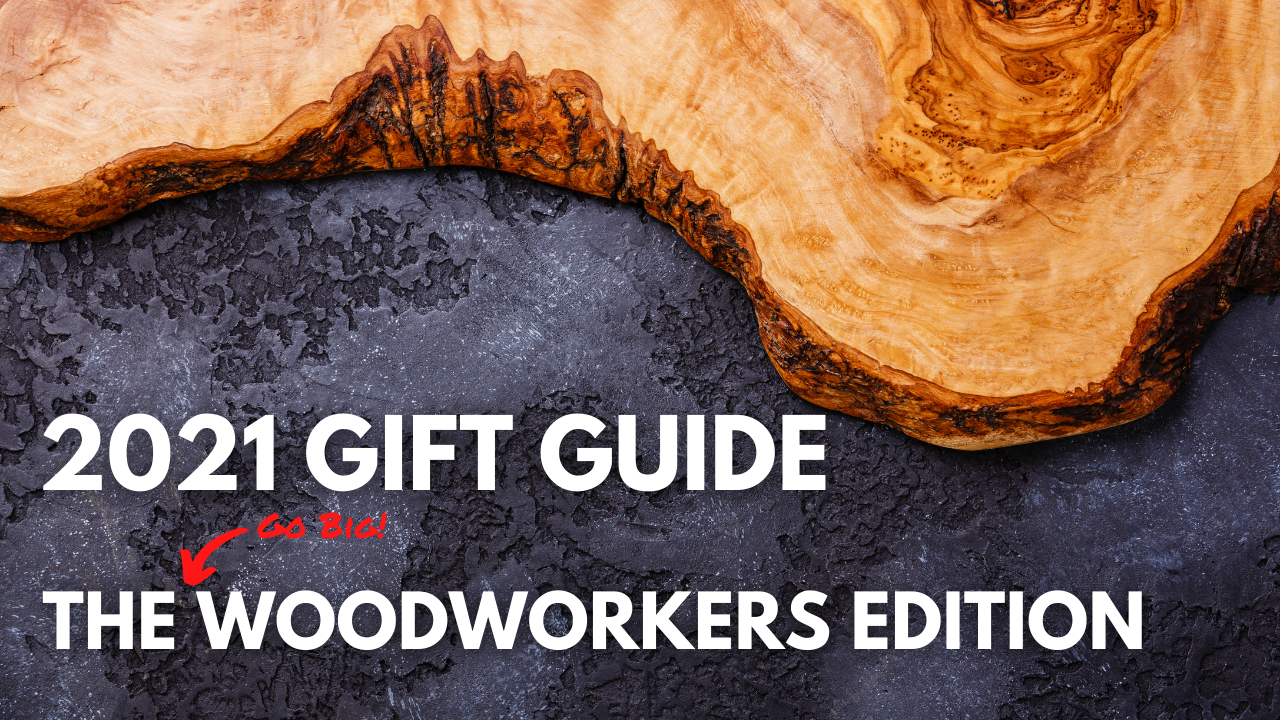 Wait. 2021 is almost over? Since when? I guess that means it's time to start sharing some of the Gift Guides you all love each and every year! We're kicking the Holiday Season off by going big (ish), with the over $100 category of gift ideas for you or a woodworker you love.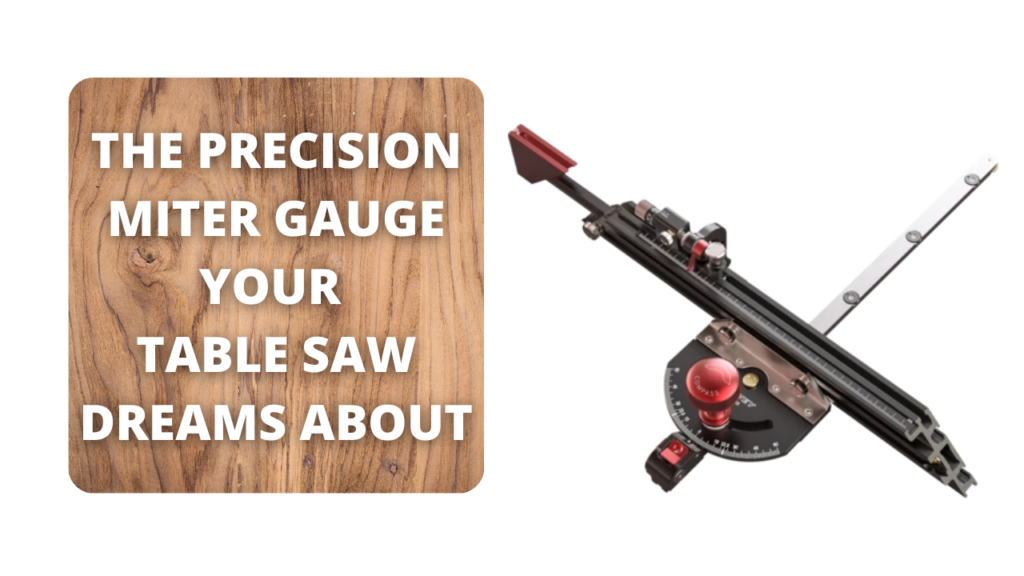 Harvey Tools Compass MG-36 Miter Gauge
A table saw isn't worth the money you put into it if your cuts aren't straight and accurate. I've fallen prey to the stock miter gauge plenty of times only to regret it later when the "lock" in place feature is more of suggestion or the track has a ton of slop. Aside from how great the Harvey Compass Gauge looks, the precision adjustments and the industry leading 36″ fence are what sold me.
Pick yours up from Harvey Tools Today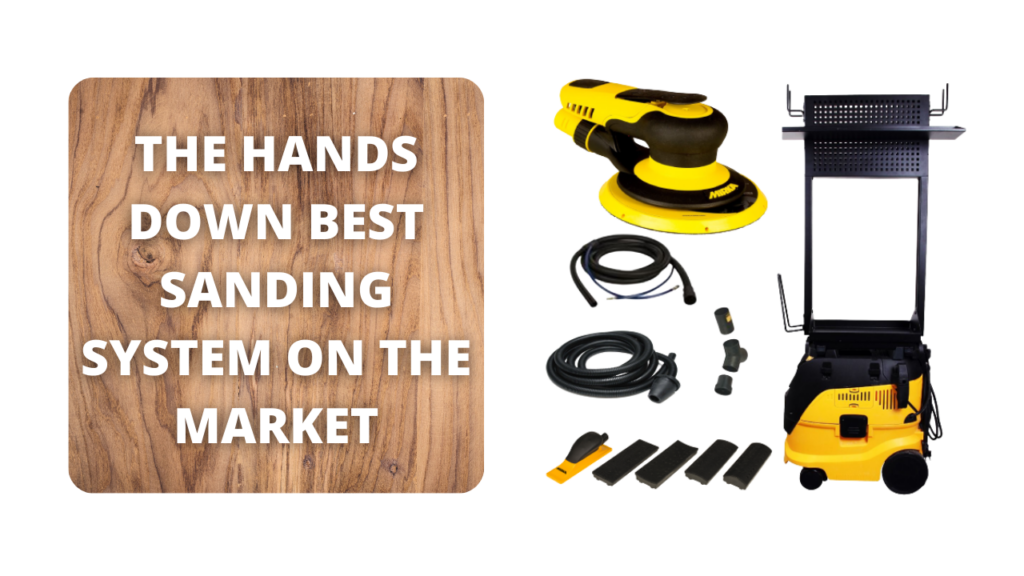 Mirka Deros Sanding System
Festool Rotex users come at me bro! There are two camps when it comes to the best sander out there, but those party lines seem to disappear when woodworkers get their hands on a Mirka Sander and compare it to the competition. One of the smoothest operations with a touch of the finger paddle. Vibration is next to nothing and the amount of material the 5 or 6″ Deros model removes is impressive. If you're going to splurge on the best sander, you should pick up the Dust Extractor as well for the entire closed system. With auto-on dust collection it's a one-stop shop that makes sanding enjoyable (and virtually dust free!) and quiet enough to use without ear protection!
Pick up the Mirka Deros or Sanding System from Amazon or Mirka Directly!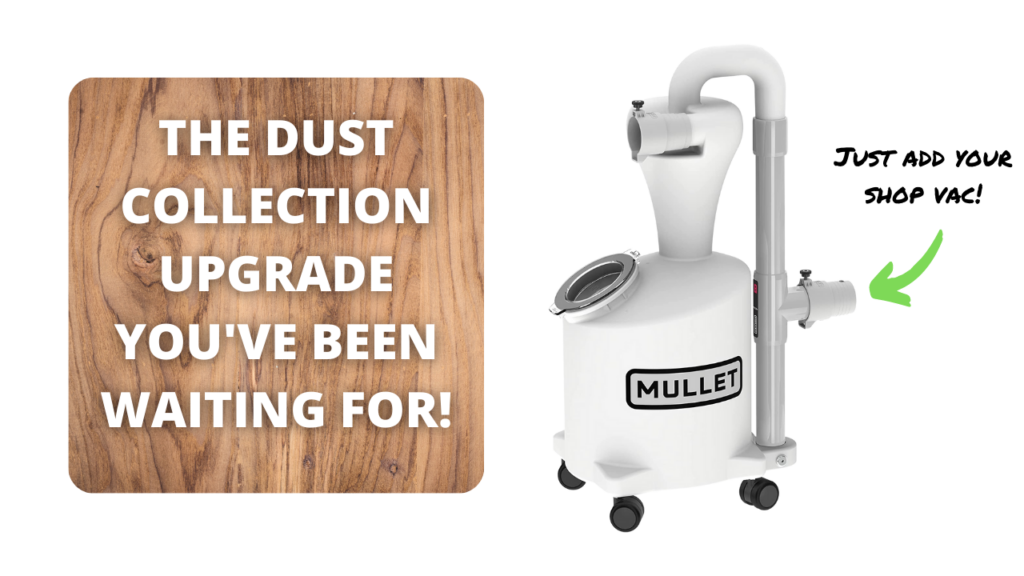 Mullet Tools M5 Dust Cyclone
Business in the front and party in the back?? I tested the Mullet Tools M5 Dust Cyclone earlier this year and fell in love with it. You can absolutely tell a couple of guys from Yeti got together to design this single body dust separator as the design and branding scream Yeti Cooler (and quality). Why spend money on a dust separator? A shop vac is the go-to dust collection for a lot of people, however, the sawdust you're sucking up will burn out that motor and filter in a short amount of time. The cyclone motion takes the dust out into the container and lets your vacuum keep clean and run strong. The uni-body design on the Mullet means no air leaks and strong suction. A welcome change from normal separators.
Pick Up Your Mullet Tools M5 Today from Amazon or Mullet directly with Promo Code "LAZYGUYDIY" for a discount!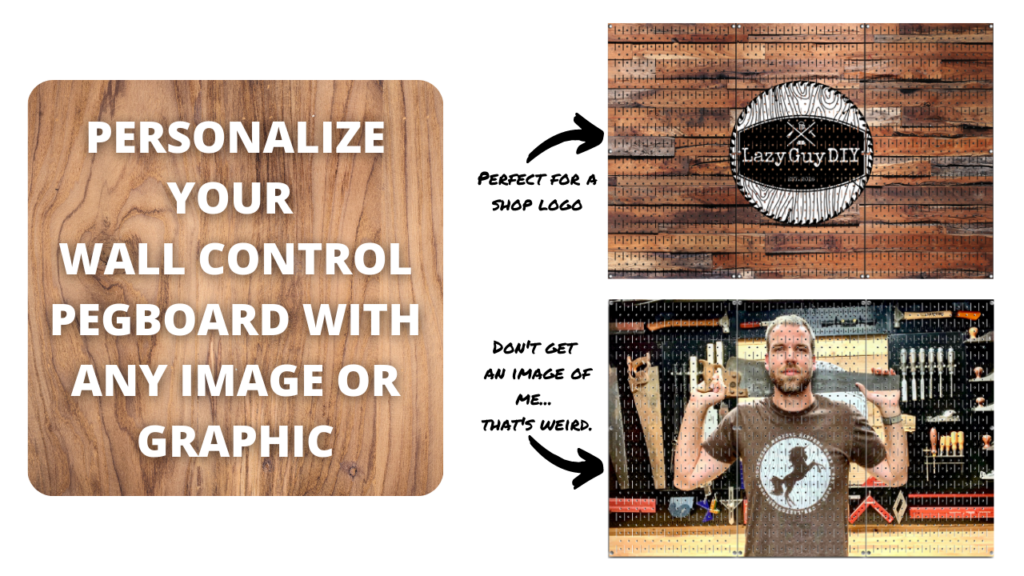 Customized Wall Control Pegboards By Hangtime Store
We all I know I absolutely love my Wall Control metal pegboards. They are by far the best workshop storage around. Modular and customizable in every way, you can't beat it. But then HangTime store has come around and offers fully customized versions of the unbeatable Wall Control pegboards. Use a stock image or fully customize your own by uploading images or graphics, the images are printed directly on to the panels and aren't a temporary wrap that will tear with minimal use.
Visit Wall Control for Pegboards and Accessories or HangTime Store to mock up your custom set up! Use Promo Code LAZYGUYDIY with Wall Control or LAZYGUYHANG10 for HangTime Store!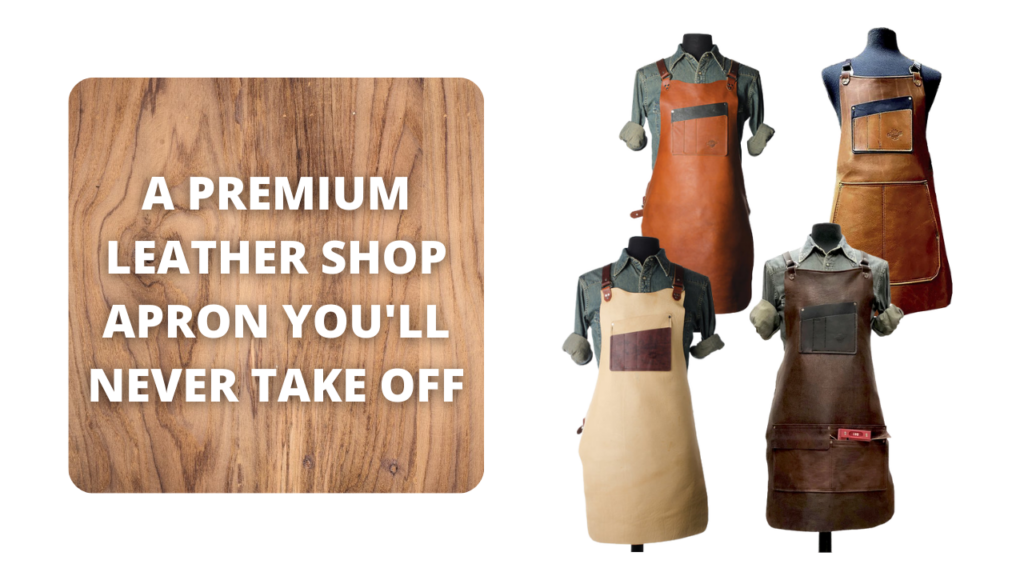 Calavera Tool Leather Shop Apron
Can an apron be sexy? Because by God I love my Calavera Tool Works Leather Shop Apron every time I put it on in my shop (maybe secretly outside my shop at night too when everyone else is sleeping). Of course you instantly look like an experienced woodworker when you slip one of these on, but a leather shop apron is an essential piece of protective wear as well. Michael hand crafts these premium aprons and has a ton of options in leather (buffalo? yes please) and accessories. I actually sent mine back this past year to add a few upgrades like pockets and a tape measure clip. Keep an eye out for special limited editions (like alligator!) on the Calavera Instagram feed.
Pick up your premium leather Calavera Tool Works Apron directly from Calavera!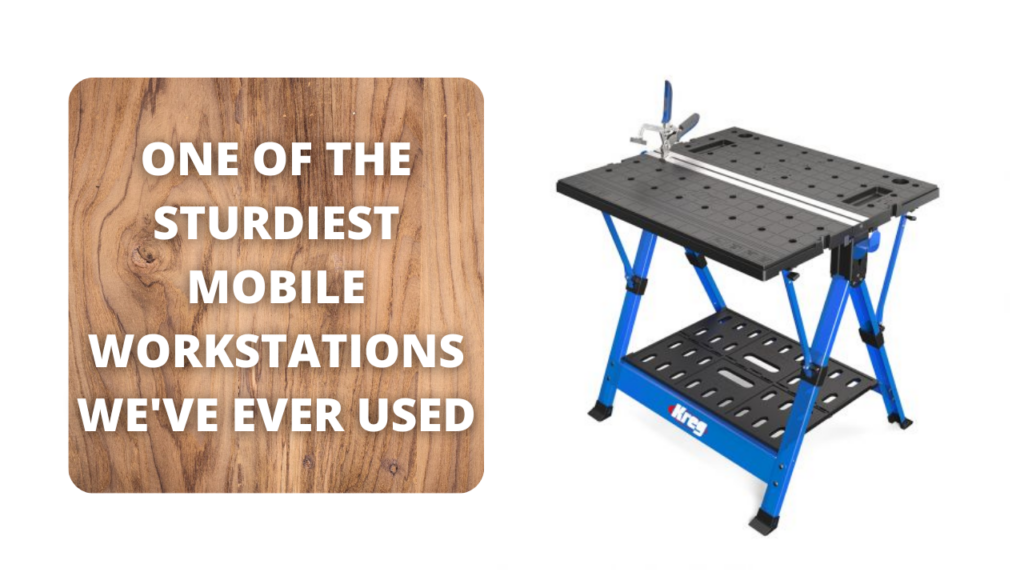 Kreg Tool Mobile Project Center
This last year while filming a TV show in rural Missouri, we had a ton of great tools on site, but no dedicated workspace to build. That is until our Kreg Tool Mobile Project Centers showed up. With a flat pack design, you might be worried this work surface would be flimsy. It's not. It has a solid design with a ton of bells and whistles. From dog holes, clamping stations, Kreg track and shelving this project center is a well designed job site aid. Better yet, if you pick up a pair, they are linkable for an expanded work surface.
Pick up your Kreg Tool Mobile Project Center from Kreg Tool or Amazon!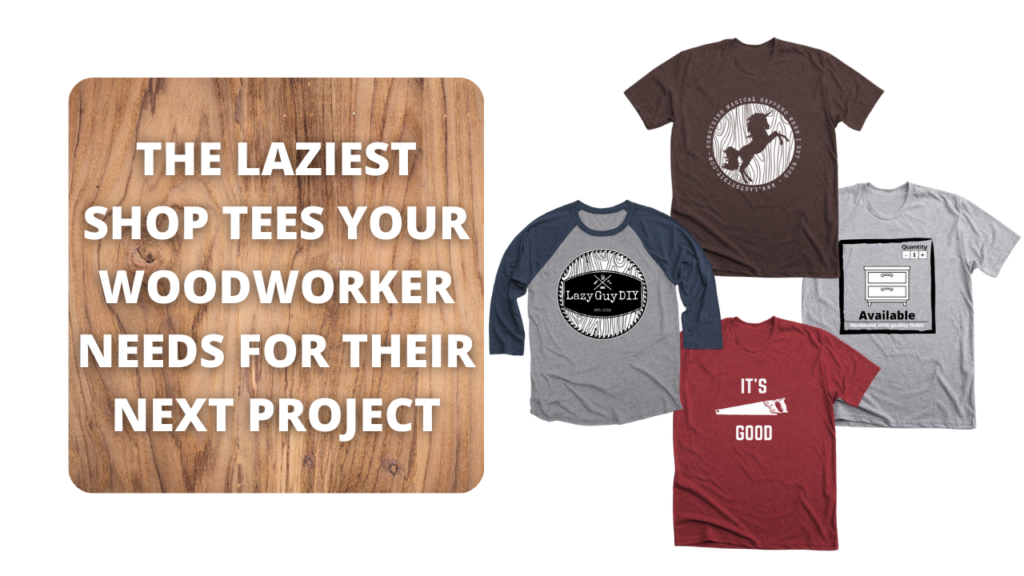 Lazy Guy DIY Shop Tees
Wait… these aren't over $100. But they make you feel like a million bucks! See what I did there! Check out the Lazy Guy DIY gear shop and pick up one of our many designs from our "Something Magical Happens When I Get Wood" series or the new "One Night Stand" or "It's Saw Good" tees!
Pick your Lazy Guy DIY shop tees up from Bonfire today!
Stay tuned for more gift guides coming out in the next few weeks leading up to the Holidays!
~Lazy Guy