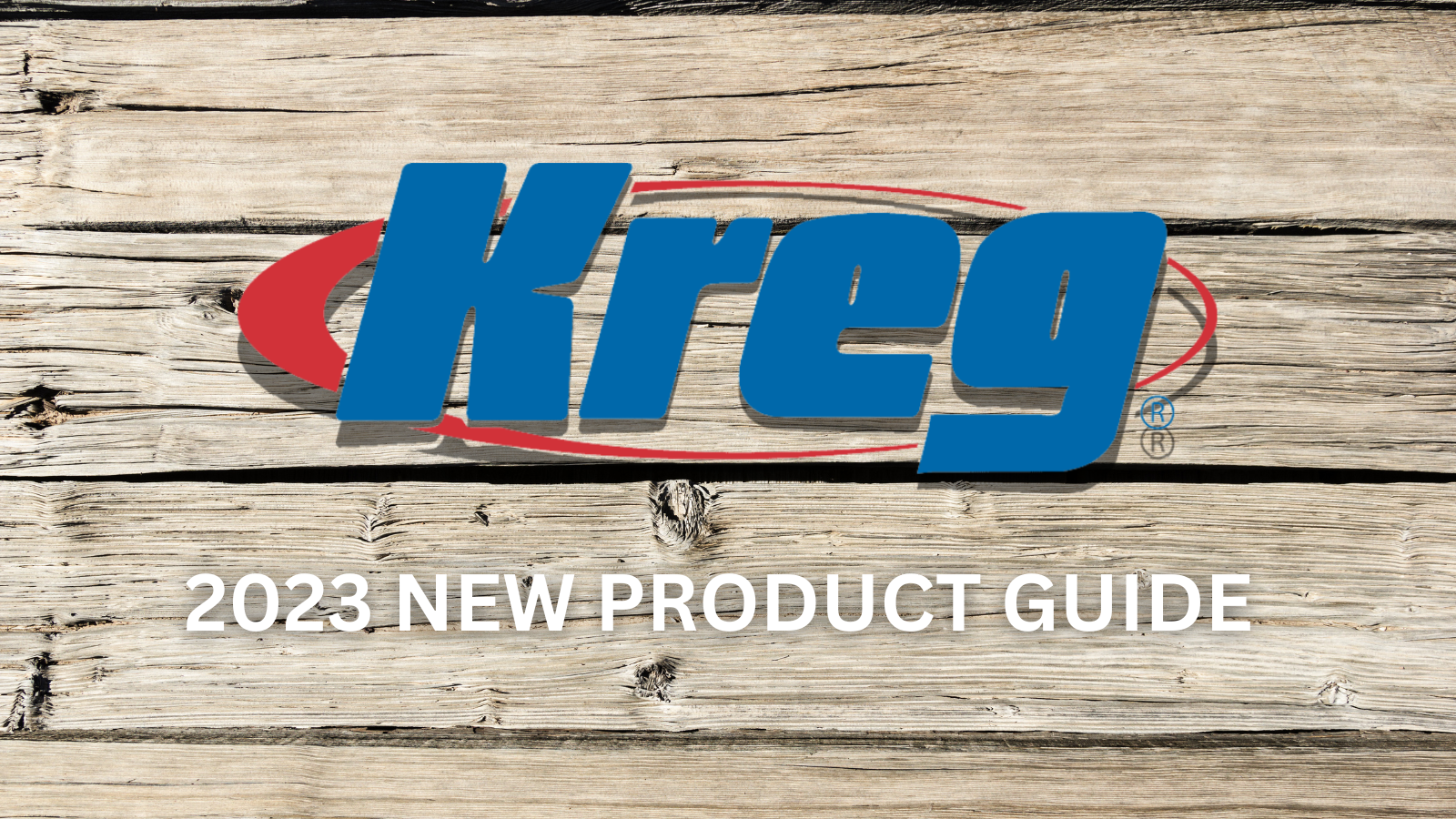 Our friends in Iowa at Kreg Tool have rolled out another round up of New Tools for 2023! We're jumping all over the workshop with this tool line with tools for contractors, cabinet makers and Do It Yourself'ers.  So let's jump into the Kreg Tool new product release and see what some of the highlights are to add to your tool box!
If you're looking for a reliable and convenient stud finder, the Kreg Magnetic Stud Finder with Laser-Mark is the perfect tool for you. This magnetic device quickly locates studs by sensing their metal fasteners through walls and ceilings. The added laser-mark feature allows for precise marking of stud locations for easy reference. Its compact and durable design makes it easy to carry around in your toolbox.  The Kreg Magnetic Stud Finder with Laser-Mark is a must-have tool for anyone headed to the jobsite!
This baby is small but mighty, allowing you to make pocket holes in materials as thin as 1/2 inch with ease. And let's talk about accuracy – the Micro boasts a hardened steel drill guide complete with a lifetime warranty. Plus, its compact size means you can take it on the go and whip up woodwork wonders wherever you roam. Overall, the Kreg Pocket Hole Jig Micro is the Beyoncé of pocket hole jigs – powerful, precise, and the ultimate must-have for anyone serious about home improvement. 
With its easy-to-use design and top-notch quality, this corner guide set will have you crafting customized corners like a pro in no time! Not only does it have the ability to make soft 90-degree corners, but you can also create up to 135-degree corners with ease. Say goodbye to those frustrating trial-and-error attempts because this guide ensures accurate cuts every time. Give your woodworking projects the perfect finishing touch with the Kreg Corner Routing Guide Set!
Looking for a drawer mounting system that'll front like nobody's business? Look no further than the Kreg Drawer Front Mounting System. This makes aligning and mounting drawer fronts a breeze with its patented reversible guide rail that locks in place and adjustable brackets for ease of use. Plus, say goodbye to unsightly gaps between drawer fronts with the included Spacer Clips. It's like a makeover for your cabinets, except without the Hollywood drama and tears. The Kreg Drawer Front Mounting System is a must-have.
Photo credit: KregTool.com