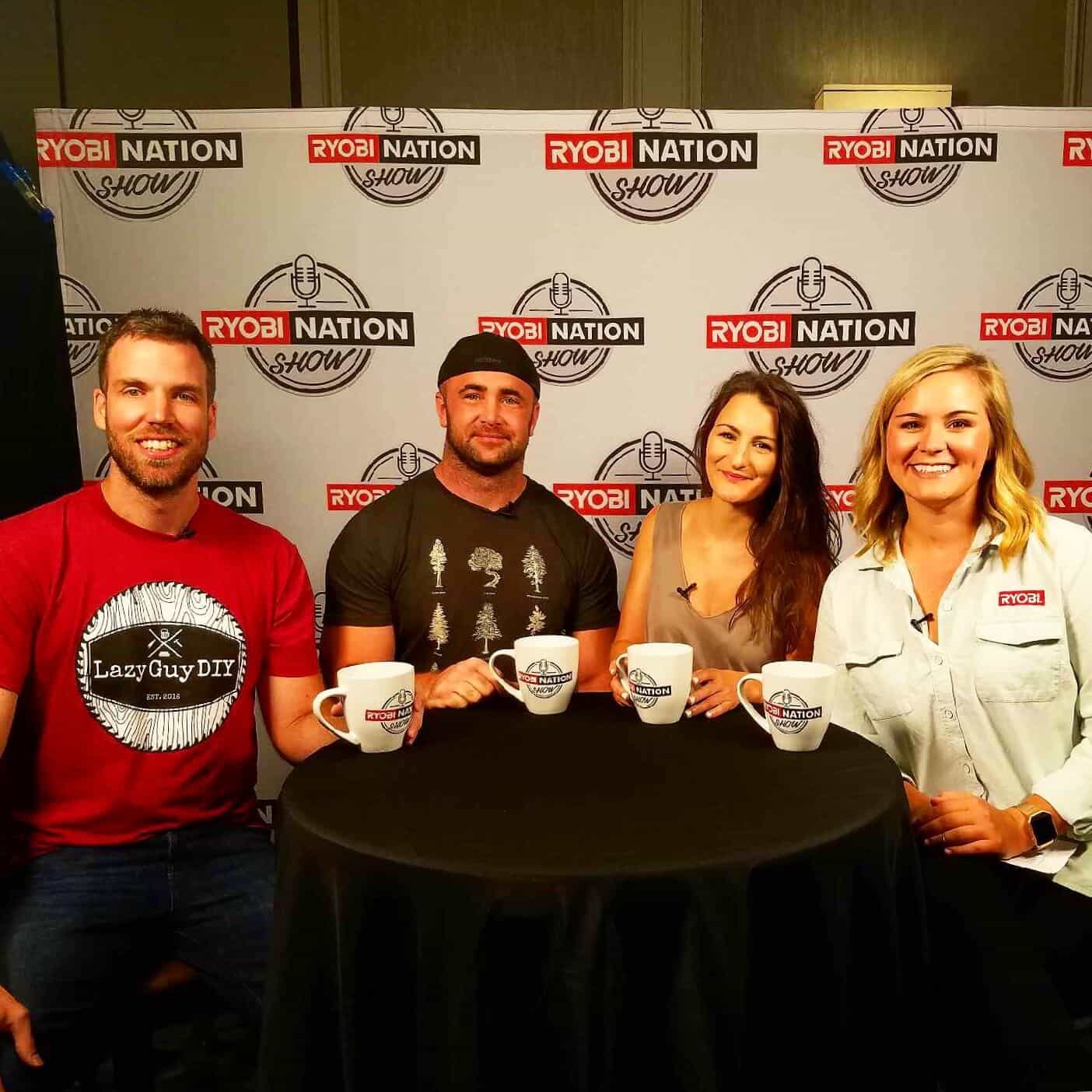 If you missed last year's recap, I gave the perspective of one of the lone males at Haven Conference with A Guy's Guide To Haven.  It marries what it's like to be a newbie and an outsider all at once at one of the premier DIY Conferences.  Don't worry, that sounds sort of depressing, but it actually has a happy ending.  Not to mention… where did all the dudes come from this year?  Word has gotten out, Haven isn't just a "Lady Party" anymore (although… they did have a "girls night in" event with PJ's and wine this year) but apparently my "Guy's Guide" has literally brought the fellas out of the woodwork.

Haven Conference Round 2
I'm not going to sugar coat this, last year I fit in about as well as an ungainly newborn giraffe stumbling through a community of meerkats.  I don't know why I came up with that analogy but the amount of awkwardness it portrays crashing through a close knit community seems about right.  Plus at any moment I could have accidentally stepped on one of you little people (because I'm apparently a giant).  I'm usually a very laid back person that's comfortable and confident in most situations.  Ask my wife, I was a cocky a-hole when she first met me (true story).  But last year at
Haven I had little confidence because I had very little confidence in my website at that point.  If you asked me what my site was about, you got a different answer each time.  Heck, if someone said they had heard of my website, I knew they had to be lying, because let's be honest, only my family was reading it at that point (but kudos for making me feel special!).  There's a certain vulnerability when talking to strangers about something that's very personal (to you) and you've yet to really have any sort of community feedback because it's so new.  So you put your head down, skulk around conversations and hand out as many business cards as possible to get your name out there.  It's uncomfortable for even the most extroverted person, nevertheless that little introvert most bloggers have inside them to some degree.

Find Your Network
It does payoff.  While your first year is about the discovery of you the individual, year two and on is about embracing this awesome community.  I've lucked out in the last year and have had some extremely fortunate success with my website, but that comes with having confidence in my content and my brand.  That doesn't mean all good content will have success though.  It's still a hustle.  If you don't bust your butt in promoting your work (with the tools you learned about year first year at Haven) then no one sees it.  However, when that switch is flipped, it's a strange and overwhelming feeling of celebrity that maybe you weren't ready for.  Last year I handed out over 200 business cards, this year I handed out 5.
It's not that I'm hoarding my business cards, but if people already follow you and your site, giving them a card to remember you by isn't necessary.  I felt like I was talking to someone different from 7:00am to midnight every day.  I'll stop right there because I can already anticipate the eye rolling (my wife's included) but that wasn't a braggy statement.  You put all of your energy into the first year telling people "this is me!" and now you're at the point of "hey I know you" let's talk about what works, what doesn't and maybe let's have a few drinks while doing it.  Okay… maybe more than a few drinks.

Content Creator Check Up
But enough about my personal development I'm trying to package and push on you, let's get down to the actual conference!  The highlights by far in terms of organized content were the "How To Create Video Content For Social Media" class taught by Ben Uyeda and the "Winning at Pinterest" class taught by Alexandra Evjen.  Ben and Alex are two of the industry leaders in their fields and the amount of information they dumped into your lap in an hour long session was ridiculous.  I made it through pretty much ALL of college without taking a single note and I have several pages worth from both of their classes.  Am I going to share it?  No (muwhahaha).  Not here at least, but you'll see their strategies applied in my content from here on out.

Taking Pitches
Another highlight for me was taking part in the Orange Tank contest.  The Home Depot was kind enough to offer a check for $1,000, $3,000 or $6,000 for 3 lucky winners who pitched a project idea in a short pitch session.  I say short pitch session, because you had roughly two minutes to sell your plan to a panel of judges and then answer a barrage of questions over the next two minutes… in front of a room of some of the most influential people in your field.  No pressure.  There were over a 100 entries and I was one of 12 (and of course the only guy) who got to present in front of the judges.  My pitch was for $6,000 (go big or go home!) for an expansion of my garage/workshop to create a space I could help grow my business (TINY SHOP NATION UNITE!).  While I didn't win, I was really happy with how it went.  I'm what you call an extemporaneous speaker which is a fancy way to say that I'm lazy (who knew) and I don't rehearse or plot out what I'm going to say.  I just wing it.  That goes for videos and now presentations apparently.  Ha!

Should I Stay or Should I Go?
The biggest difference this year is that I now work with Ryobi as a Brand Ambassador and Home Depot as a Product Reviewer.  That sort of makes a difference (just a little) when you're at an event that is sponsored by… The Home Depot and Ryobi.  The fun part though was getting to be on a panel interview for Ryobi Nation with two of my favorite people: Sam from @DIYHuntress and Matt from @Keddiewoodshop.  Along with Elisha from @PneumaticAddict, these are the people I talk the most to probably second only to my wife and daughter during the day.  So putting mics and makeup on with those two and laughing every time the production crew had to take note when we all cussed was a memory I'll keep forever.  I could also tell you about how great the Ryobi party we had after the conference was or how Pete from @DIYPete got more than he bargained for when we went out to dinner one night, but those are my memories I'm keeping for myself and those who were there.  It's up to you to go back and make your own memories.
And guess what… next year's Haven is moving!  To Charleston, South Carolina.  So if you're on the fence about going for the first time next year, please read my post linked at the top and take the plunge, but be prepared.  If you went this year for the first time and were worried about feeling like an outsider again, hopefully this gives you the confidence to go back and know it's a whole new (and more fun) ballgame when you come back for the sequel. Like the "Real DIY'ers Decorate With Sawdust" t-shirt from the top?  You can buy one now from Bonfire!
~ Lazy Guy