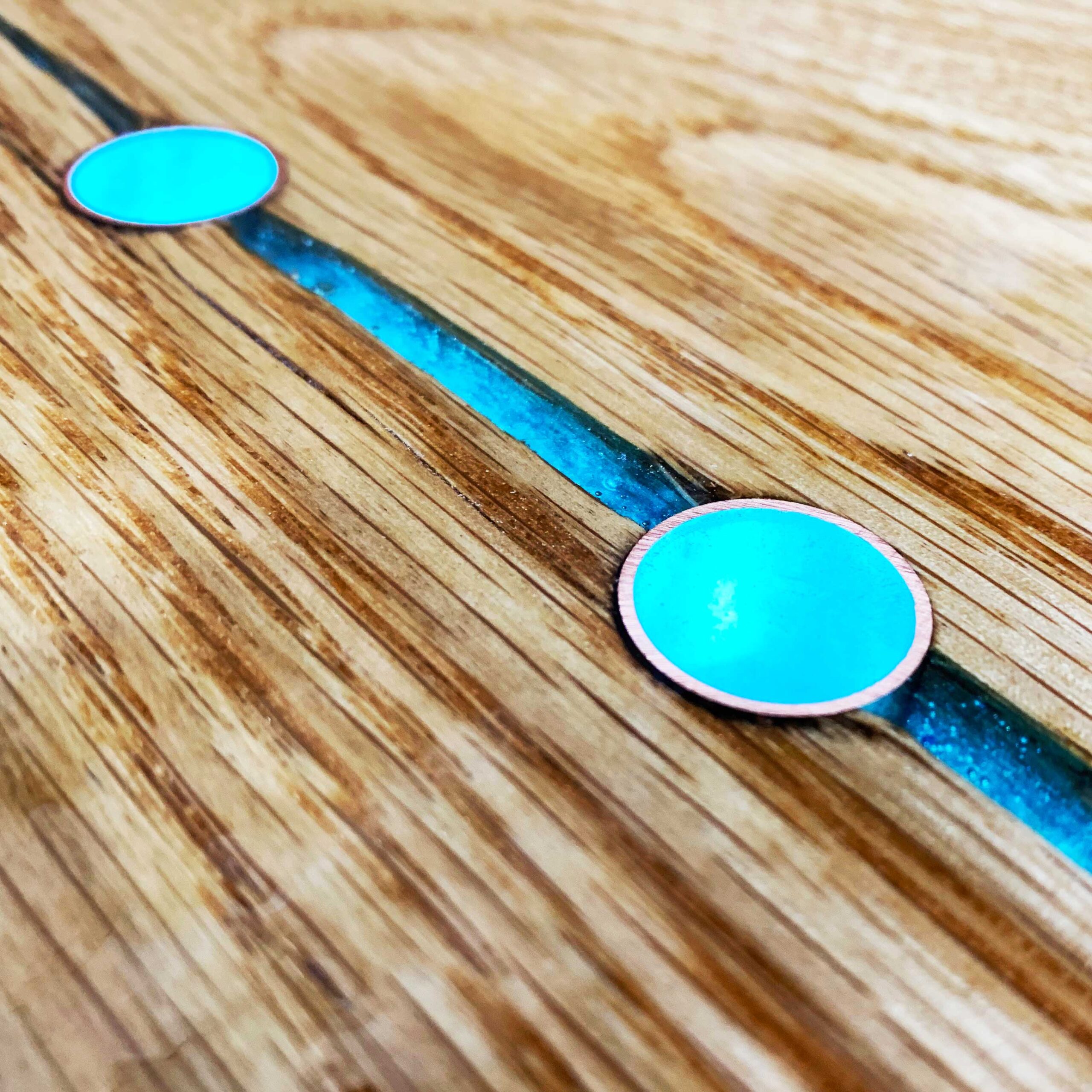 A slab of white oak with a touch of Copper Piping and Epoxy Inlays is a recipe for debate and also a darn good statement piece. I'd call this a cutting board, but the last thing you want to do is dull your knife blades on a metal inlay. So let's call this a Metal & Wood Serving Tray and let's show you how to make your own!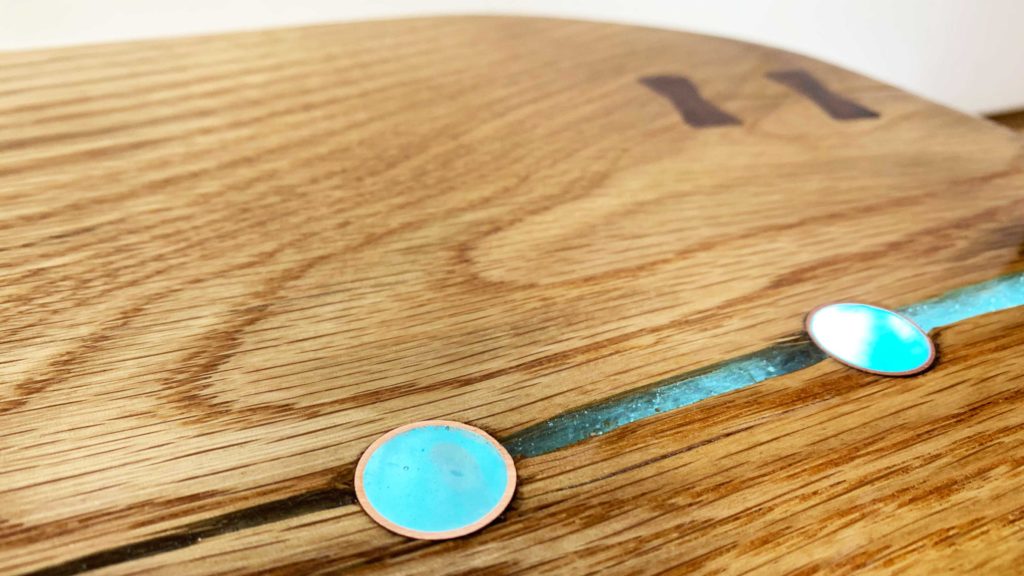 A quick note, there's been a huge debate on Instagram whether these copper inlays are functional or decorative. It's a moot point because the epoxy stabilizes the split regardless. We can agree to disagree on whether the metal causes a stronger mechanical bond or if it's just adornment. Let's all agree it looks awesome (mainly because I made it with inspiration from my buddy Matt from @KeddieWoodshop).
Watch The Build Video First…
Now On To The Tips & Tricks
If you've never used Epoxy on a project before, definitely check out my other Epoxy Project Tutorials. Most importantly check out This One where I talk about Epoxy do's and don'ts. It doesn't matter if you're using these techniques on a cutting board, serving tray or table top, the concept is the same.
Tools & Materials Used
Prepping The Slab
You'll notice a lot of cutting boards are close to 13″ wide. No it's not a magical coincidence, that's just the standard width for most thickness planers. In order to make this board more manageable I pre-cut the slab of white oak with this beast of a circular saw from Makita. You don't need this big of a saw to cut a slab, you can just make several shallow passes.
A Little Wavy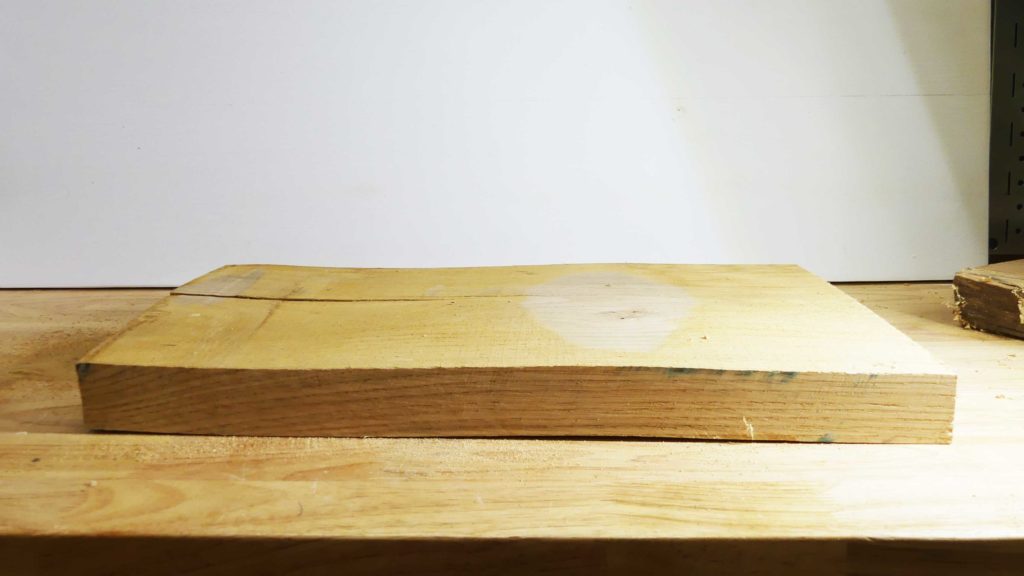 Slight problem with the slab… it was a little wavy. In order to solve this, I attached the slab to a guide board that I knew was flat and ran it through the planer to get a leveled side.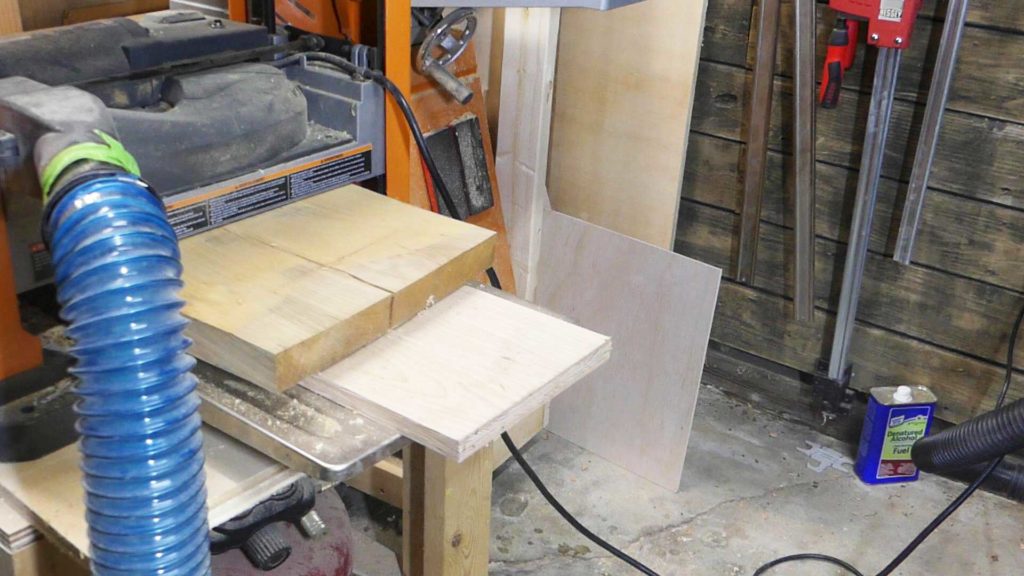 With one side flatted, it's a matter of running it back through the planer to get parallel sides. If you don't have a planer but have a router, you can use a router sled like I built to level the slab.
Copper Inlays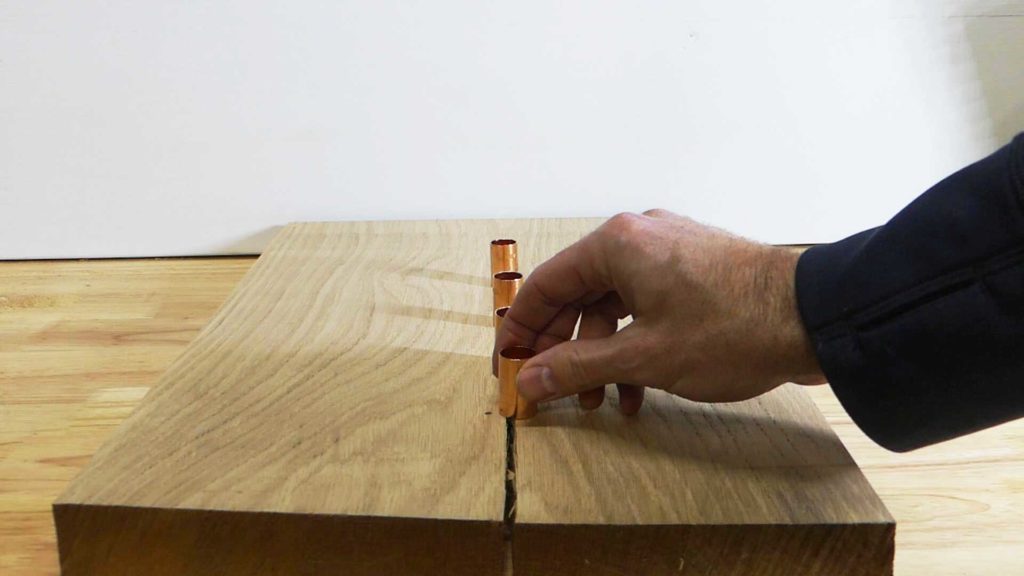 With the slab ready to go it's time to add the copper inlays. I used 1/2″ copper pipe I picked up in the plumbing section from my local Home Depot. The copper pipe is slightly shorter than the thickness of the slab. I pre-drilled with a 11/16th Spade Bit instead of a Forstner Bit because it allowed me to be more precise.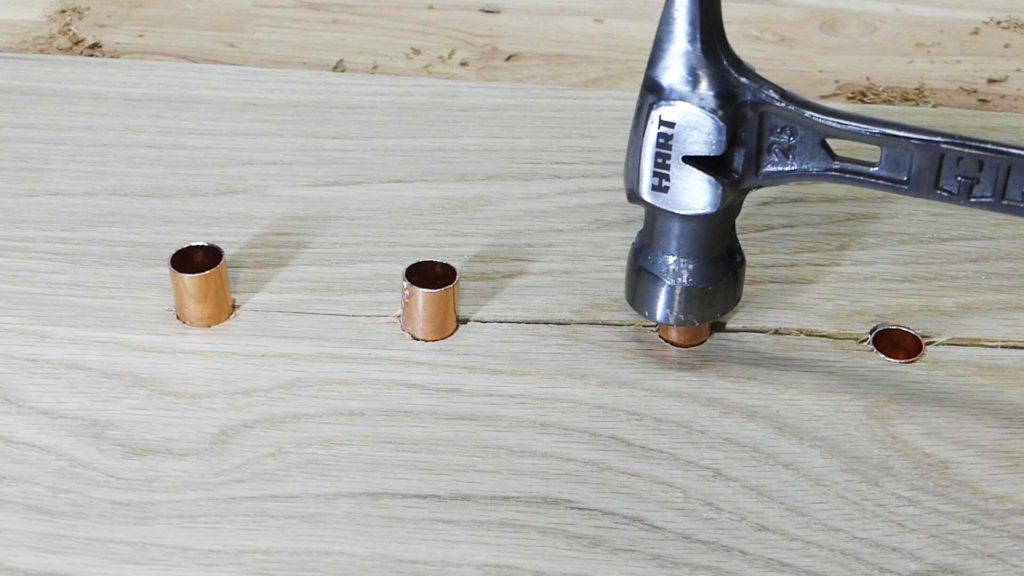 Note that when you drill through a crack, it can cause it to separate even more. So if it splits all the way through, you can always clamp it closed for the drilling and the epoxy pour. With the holes drilled, I tapped the copper pipe into place being careful not to damage them. You want the pipe inset just below the surface you can sand the epoxy and wood flush with the top later.
The Epoxy Pour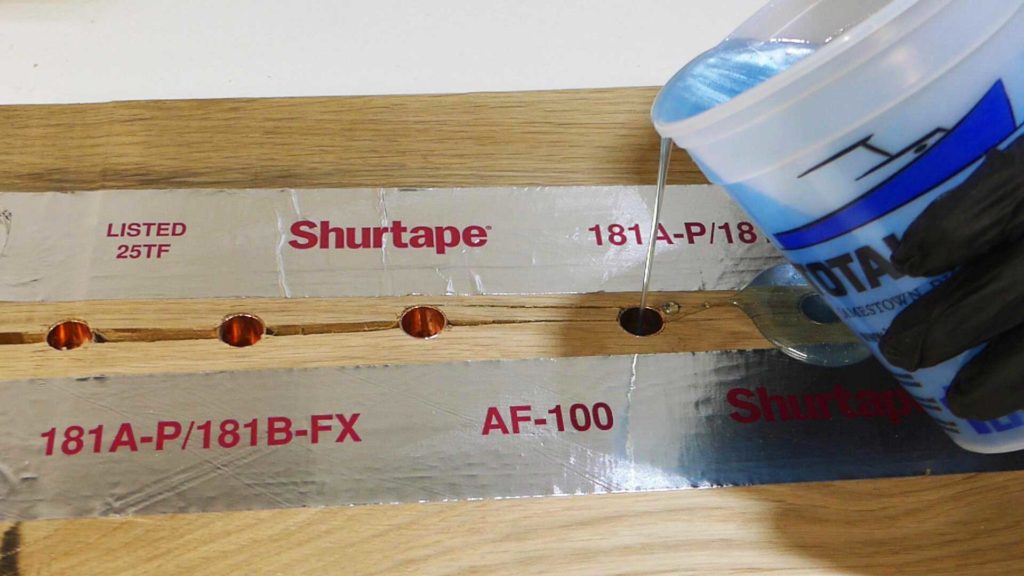 To tape up the bottom and around the pour I used Foil Duct Work Tape for the first time… and I loved it. The key benefit being it won't react to the heat of the epoxy pour and leaves a completely texture free surface on the bottom. The exothermic reaction from Epoxy (when done wrong) can reach almost 300 degrees which will melt most tapes.
I used MAS 2:1 Epoxy for the pour and Pigment for the blue color. Be sure to let the epoxy settle for a few minutes and go back and pour a little more on top as it settles. You will also want to use a heat gun or a butane torch to get the air bubbles out. I usually let me cure overnight and by the next day you're ready to go!
Epoxy Removal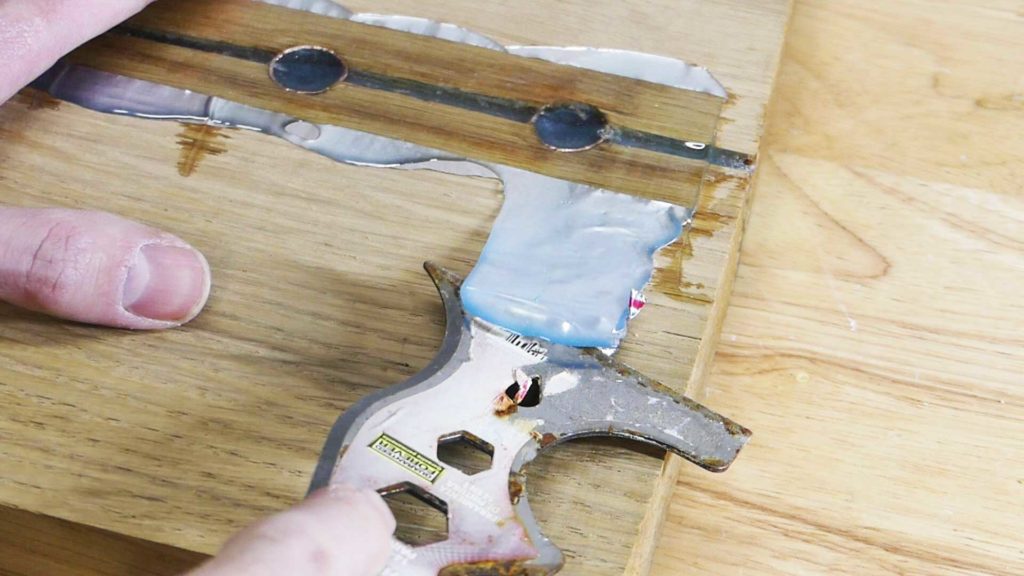 In combination with the foil tape and the shallowness of the pour on the surface, most of the epoxy will chip right off. I used a painter's tool for most of it and then brought out the sander.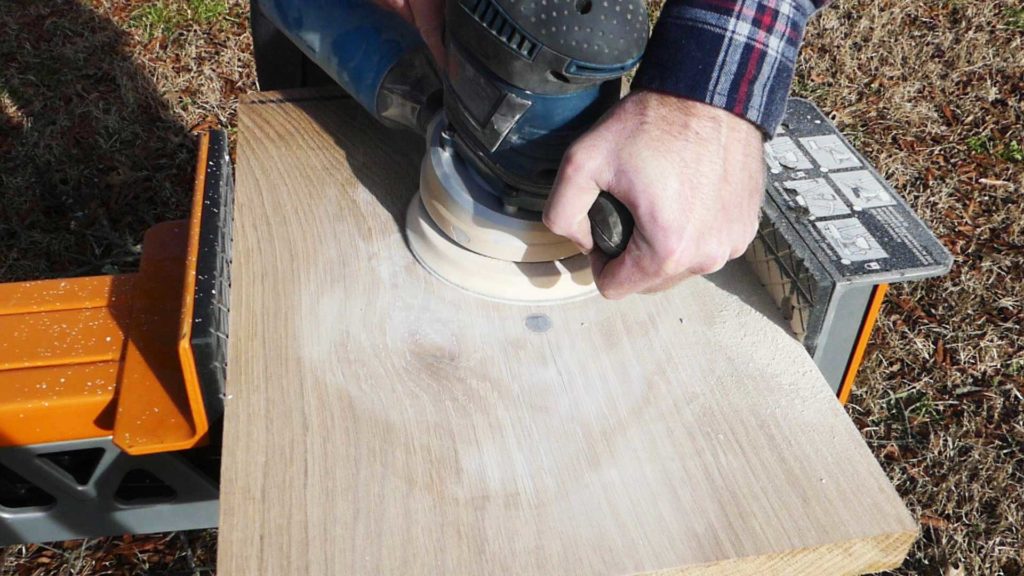 This is where insetting the copper comes into play. You'll want to sand down through the excess epoxy and wood slab so the copper is flush. For the epoxy I used a 120 grit sanding disc for mass removal. Then worked my way up to 220 with the Random Orbit Sander. Don't worry… there will be more.
Bow Tie Inlay Detour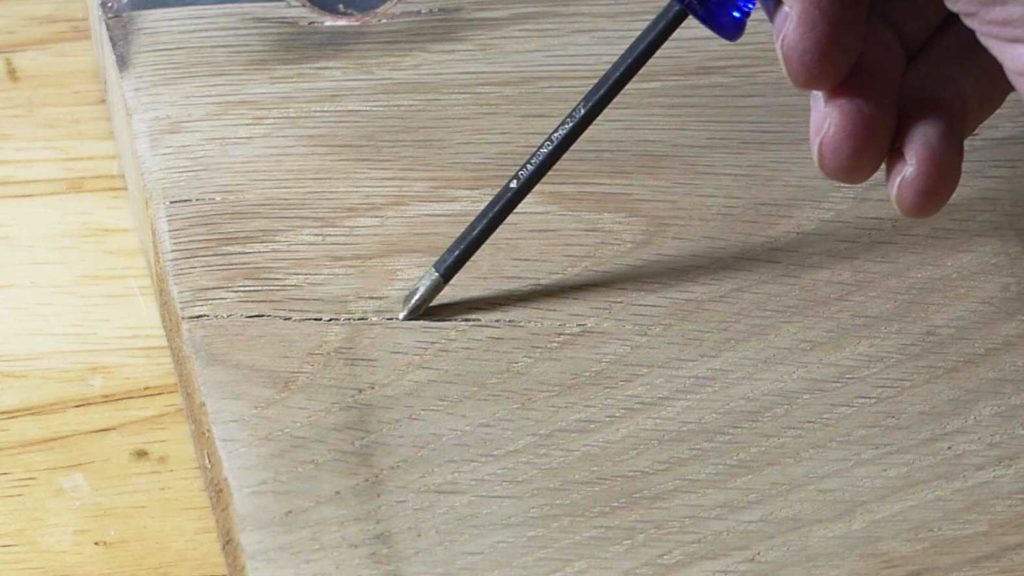 As I sanded the surface a crack became exposed. Which is worse than a plumber's wardrobe malfunction because it can damage the board long term. Instead of adding more epoxy and copper, I opted for a more traditional bow tie inlay. The shape keeps the wood from splitting any further.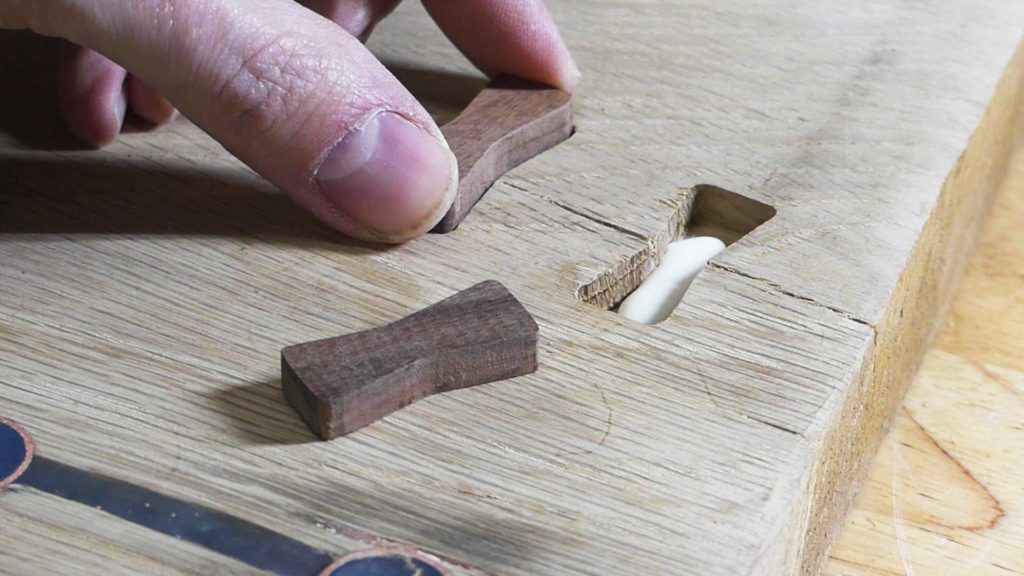 For the bow ties, I use a Router kit from Rockler that I'm a big fan of. I have a tutorial on it if you want to see how easy it is or just watch the video above!
Finishing The Serving Tray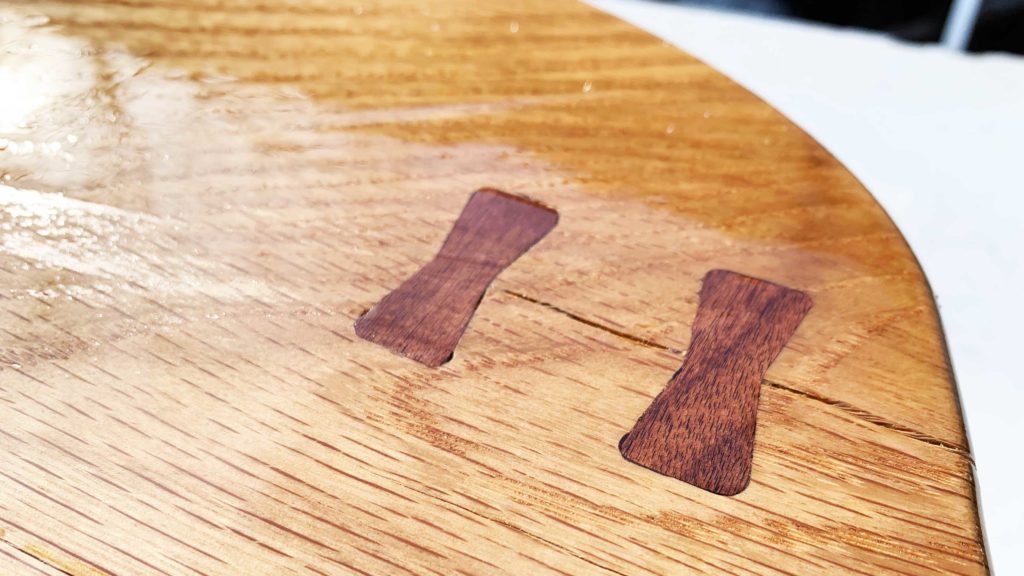 Before you add a top coat you'll want to hit the edges with a router and a round over bit. It makes for a safer surface for handling and breaks the edge for a top coat. If you don't have a router you can always round over by sanding. Speaking of sanding… hand sand your surface and edges with 300-400 grit sandpaper. If your epoxy pours are looking hazy you might have to wet sand or go up to 1000 grit sandpaper.
For the top coat I used MAS Table Top Epoxy. It's a 1:1 ratio and a little bit goes a long way. It's self leveling and really makes the piece pop and brings out the natural colors. You can tape the bottom side to avoid drips or you can sand them off later.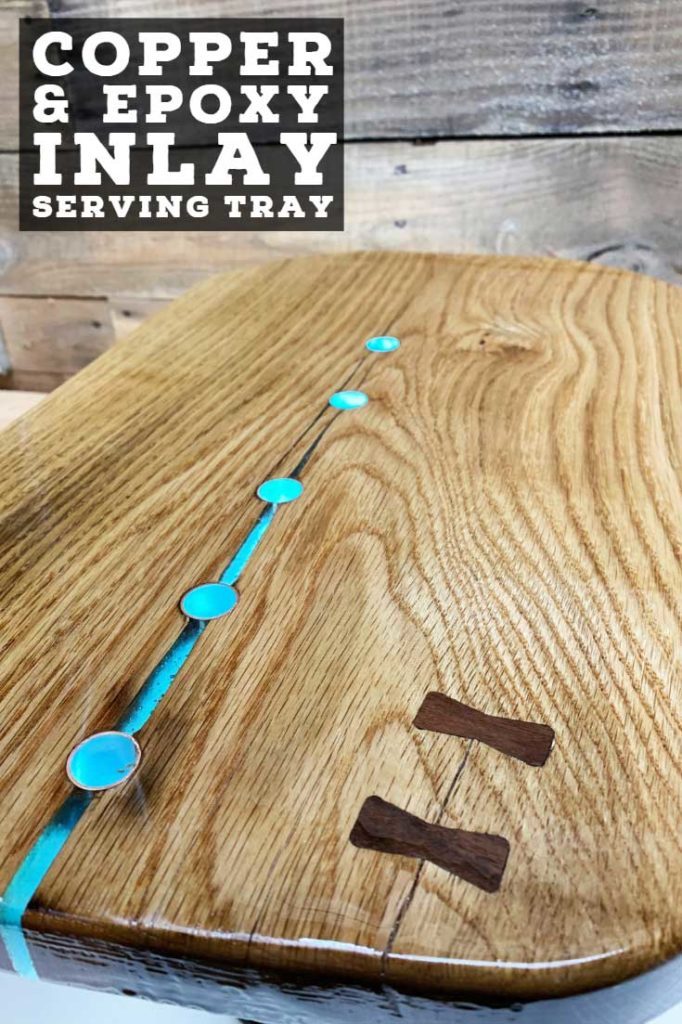 If you liked this post make sure you Pin It to Pinterest and check out these other great Live Edge and Epoxy Projects!
~Lazy Guy
For