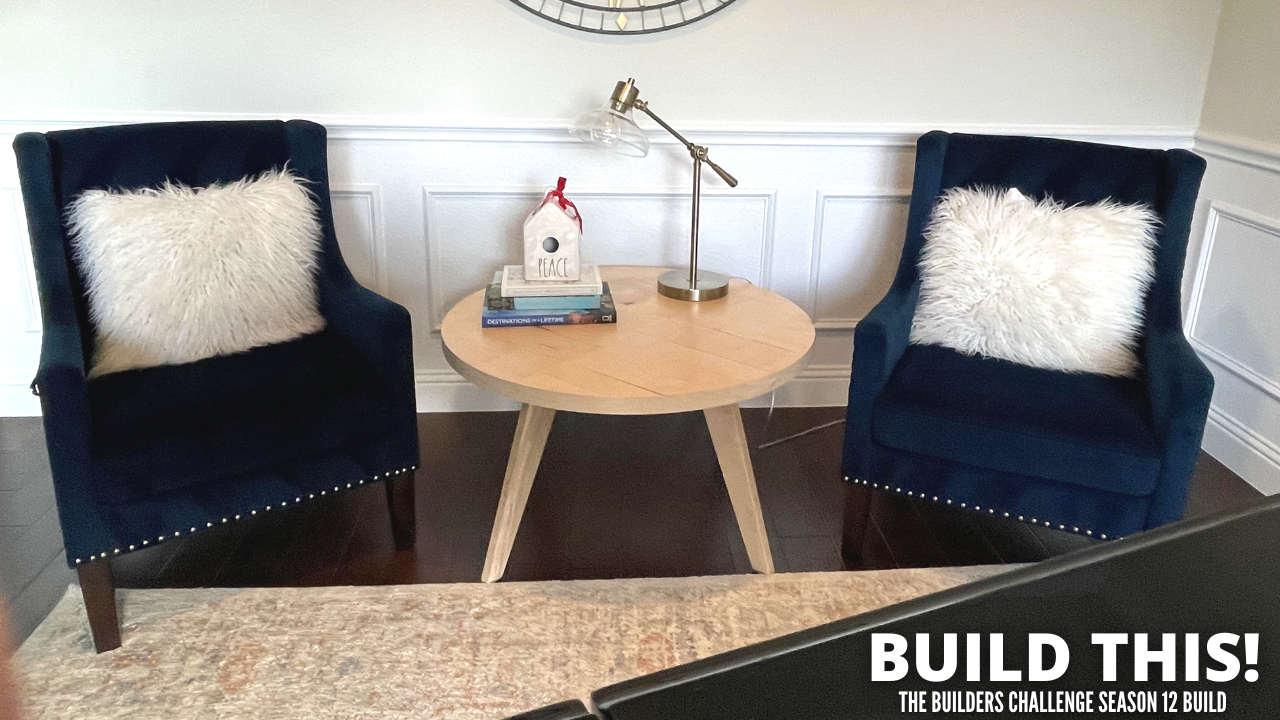 Welcome to Season 12 of The Builders Challenge! The biggest free to all woodworking competition on the web! Last season we tried something new with a theme instead of build plans. The "Sit On It" challenge was a huge success! But we listened and we know that our Novice builders want a little inspiration and even a little help when it comes to design. So Season 12 has a Build Plan for our Novice builder entries while our Intermediate and Finest Craftsman entries will be building under the theme "Make it Round!"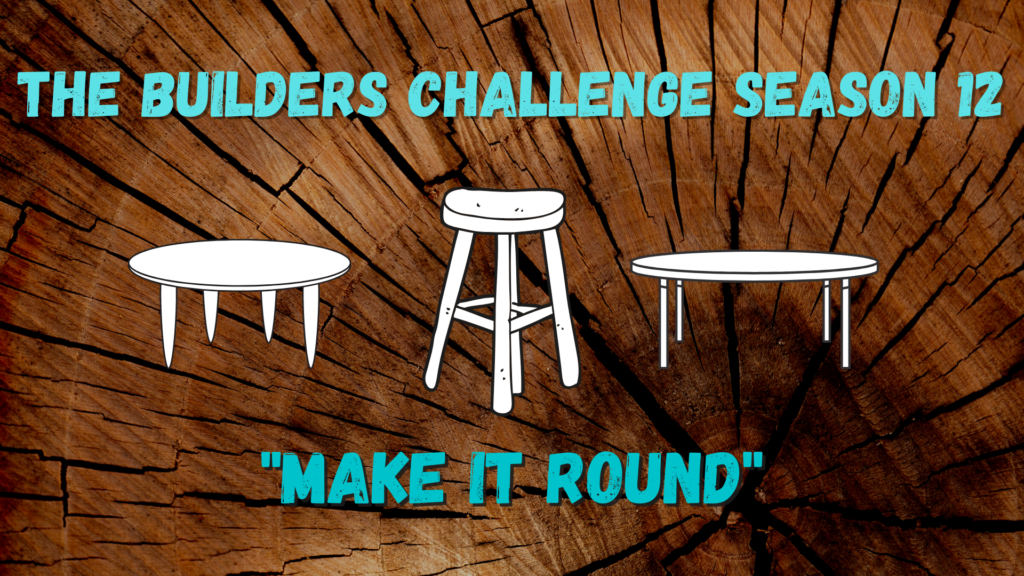 For full details on requirements for Intermediate and Finest Craftsman entries, see below:
FINEST CRAFTSMAN CATEGORY:
Bigger prizes come with bigger craftsmanship! If you want to step up to the challenge you must include ALL THREE of the following in your build:
Two types of furniture joinery.

Pocket holes and butt-joints don't count toward this requirement, though you can use them in your project.
If you use joinery we can't see, please post a progress photo with the joinery in your final submission post.

Use premium wood in a portion of your build. Consideration will be given to skillful grain selection and use. (Flaws can be features!)
A finish that showcases the natural beauty of the wood. (Don't hide it behind paint!)
INTERMEDIATE:
This Category is for the professional or the serious hobbiest. You should be familiar with multiple forms of joinery and intermediate tool use. In order to compete in this category you must:
Choose two requirements from the Finest Craftsman category to include in your build.
Season 12 Novice Build Plans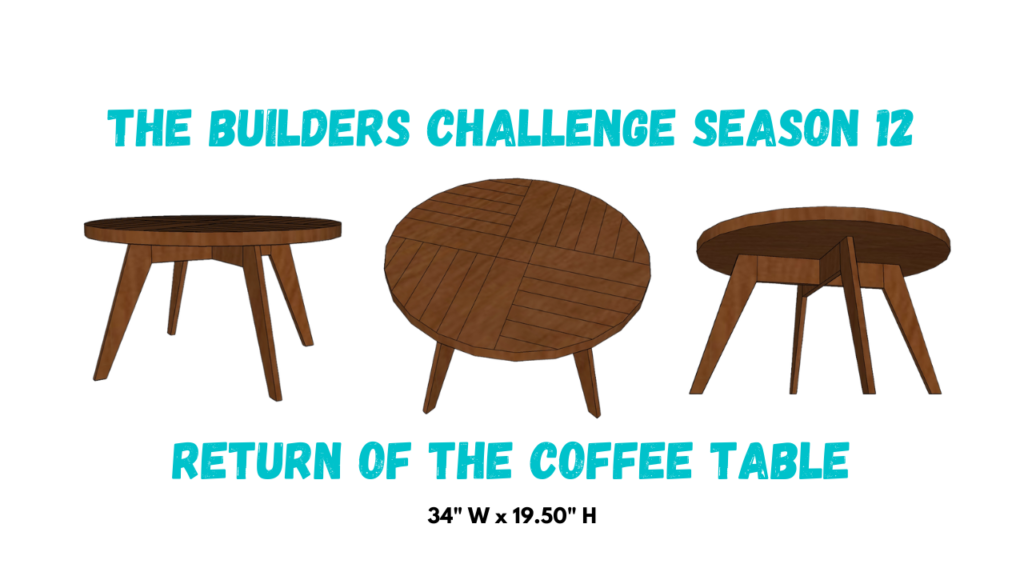 Click the download link above to download the full build plans for the Season 12 Coffee Table.
Material List & Cut List
(4) 1x3x96″ board
(1) 1x4x96″
(2) 1x5x96″
(1) 48x48x 3/4″ Plywood
1.50″ edge banding if desired
Tools & Supplies
Circular Saw or Miter Saw or Table Saw
Jig Saw or Router
Drill Driver
Wood Glue
Clamps
Notes
You can swap out the 1x material for the top for 2x and skip the sheet of plywood altogether. However, the curved edges of the 2x material will leave a seam when joined together. When using 1x stacked on a sheet of plywood, you'll need to edge band to hide the layers if desired.
As always, if you have any questions, feel free to DM @makerschallengecentral or reach out to the build team!
Once you complete your build, head back to https://makerschallengecentral.com/ for the submission form and don't forget this year we have a popular vote winner!
~Adam & Raechal
Videos That Might Help or Inspire