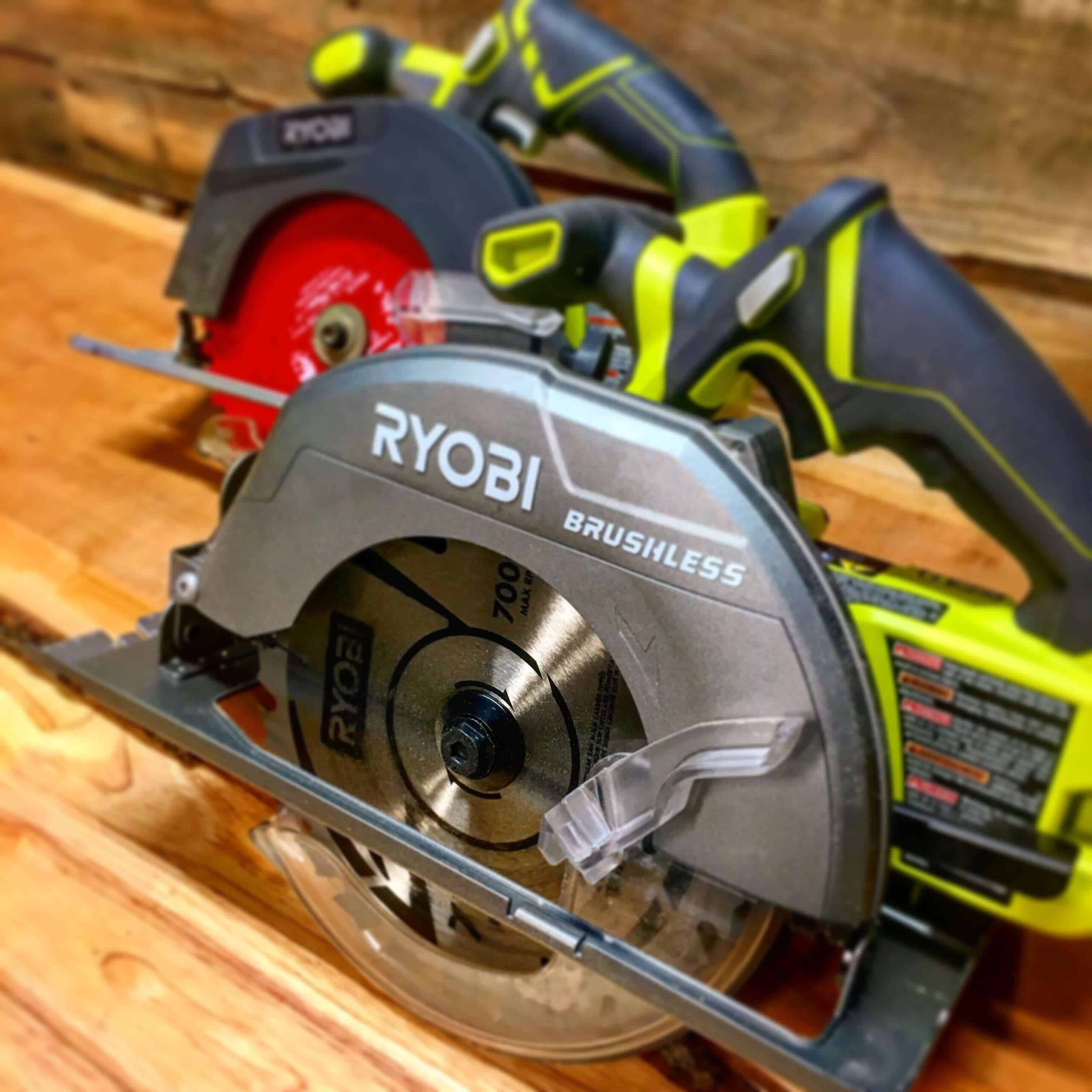 Some might think of a little sibling rivalry as unhealthy.  It's difficult when you get two or more unique offspring and then human nature just kicks in and immediately has you comparing them to the other .  Such and such does this better or so and so needs a little more help when doing this.  It's tough as a parent when you try to love both of your children the same amount regardless of their individual nuances…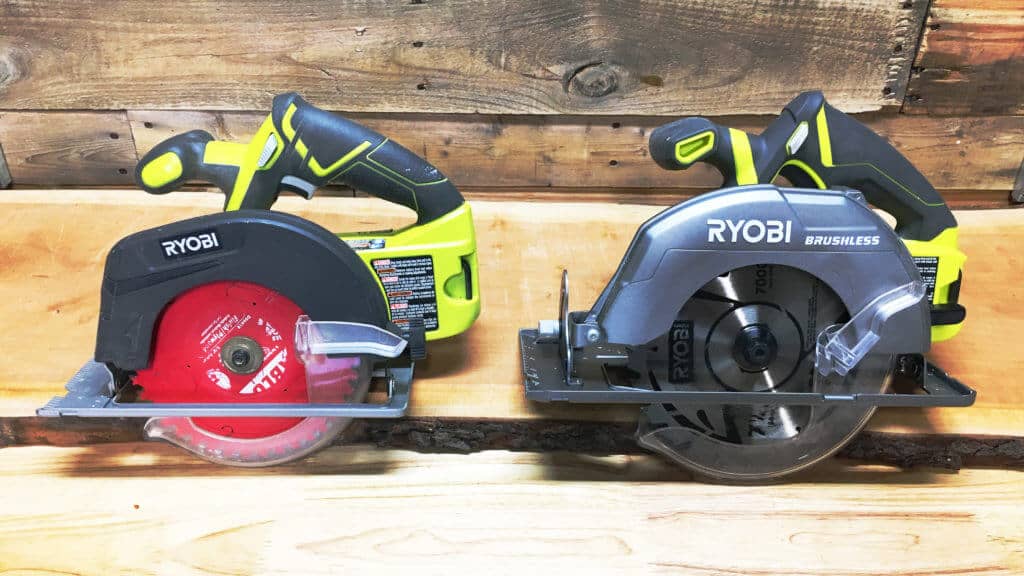 But then let's be honest here, the newest family member is almost always a vast improvement over version 1.0.  The upgraded versions are usually bigger, stronger and often times better looking than the originals.  As the youngest sibling in my family I can attest to the validity of that statement.  The same holds true with Ryobi's newest member of the circular saw line.   The new Ryobi One+ 18v Brushless 7-1/4" Circular Saw (#P508) (*affiliate link) has put its older brother the 18v One+ 6-1/2" Circular Saw (#P507) (*affiliate link) on notice that the line of succession is about to change.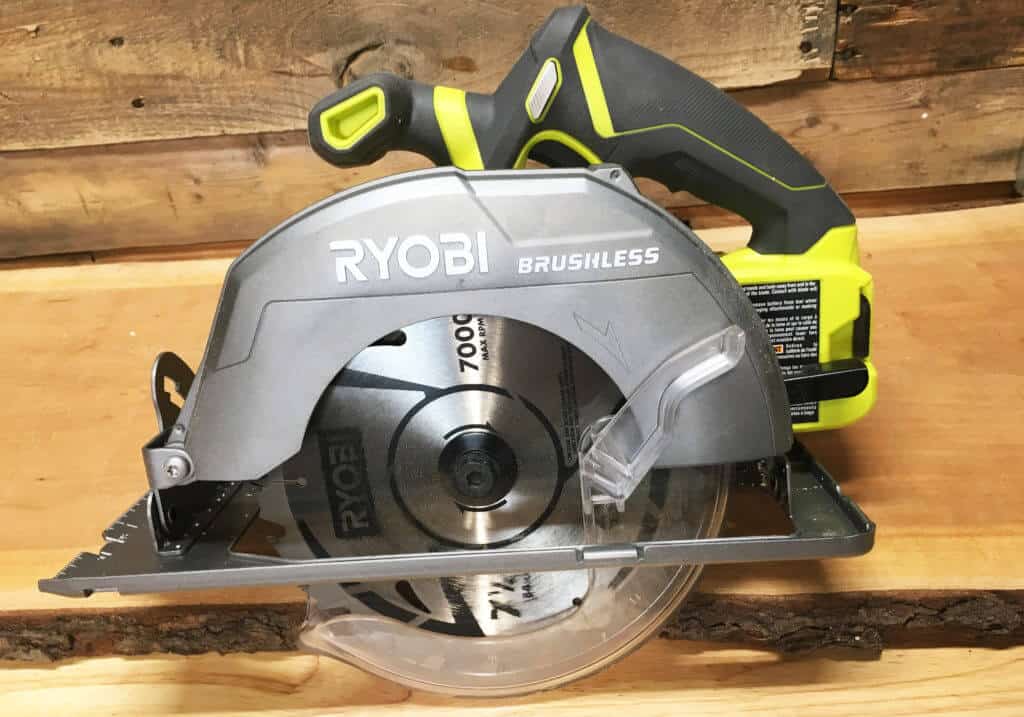 Up until recently, the 6-1/2" P507 Circular Saw was Ryobi's go to portable cutting solution in the portable line.  Even with the battery attached, this little guy was light as a feather but tough as nails.  My friends at Ryobi will cringe when I tell you how easy it is to cut 2x material one handed… With the simple safety and trigger mechanism, plus an extremely balanced weight, it makes for a satisfyingly easy cutting experience.  I was of course, always securing a speed square with the other hand as a guide rather than just running around sawing lumber with one handed reckless abandon.  This was in all honest truth, one of the first circular saws I would reach for even with its smaller blade size…  that is until it's little brother came along…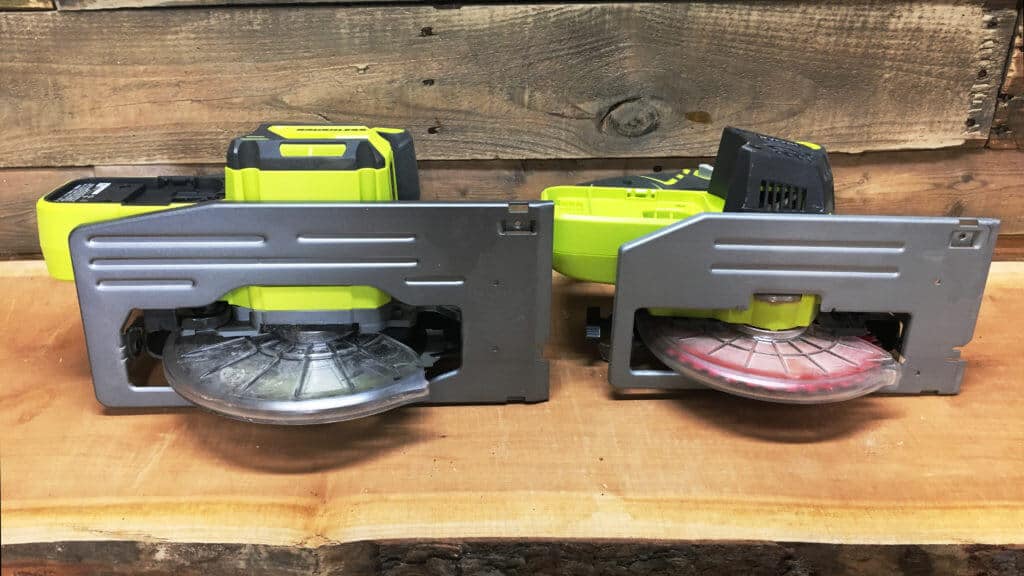 Little brother in age, but definitely not in size…  The 7-1/4" blade ups the cutting capacity by 26% in this model.  But that's not what's impressive.  It's the brushless motor that makes all the difference.  With the same battery slapped in, you get more power with less effort in the P508.   You're getting 34% more cuts per charge than its older sibling which means you're able to work longer and more efficiently with this upgrade.  They might not say it… but mom and dad know which sibling is now the prize pig.  The bigger blade and more efficient motor does add a little weight though where the P507 comes in at 5.0 lbs. the P508 is only slightly heavier at 6.6 lbs.  Not bad considering the orange cousin and red second cousin weight 8.5 and 8.99 lbs. respectively with the same 7-1/4" blade.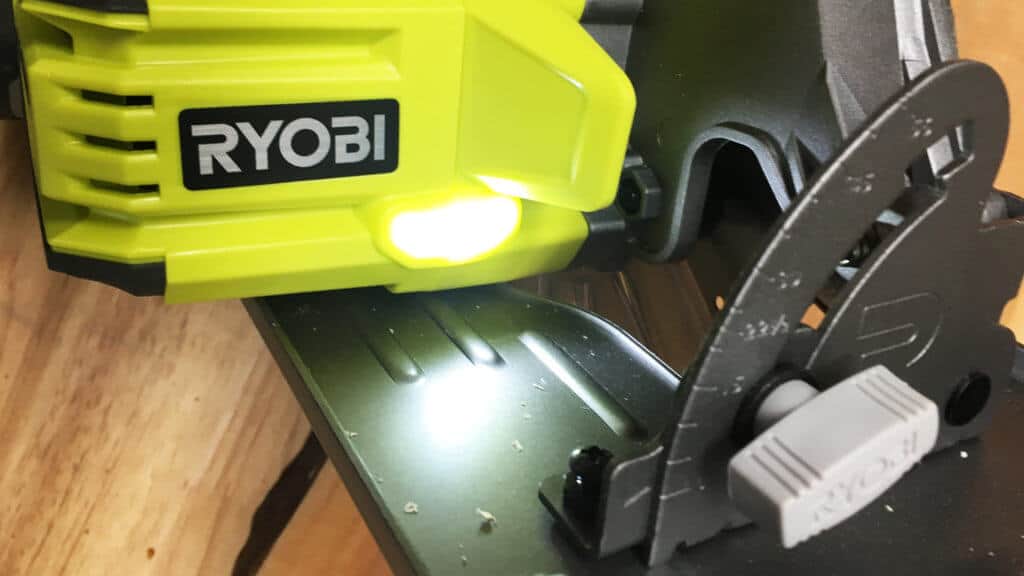 As if a greater cutting capacity and a more powerful motor wasn't enough, you're also getting a LED light and a concentrated dust blower that will keep your cut line bright and clear of any sawdust and debris.  But how does it feel compared to the P507?  Virtually the same… in your hands that is.  With the left mounted blade still intact and a grip placement derived from its kinfolk, the P508 feels very familiar (which is a good thing) before you pull the trigger.  When it comes time to unleash the fury, you'll know immediately where the pecking order has shifted.
The Ryobi 18v One+ 7-1/4" Brushless Circular Saw is now available exclusively at The Home Depot.
~ Lazy Guy
*This post has been sponsored by The Home Depot Pro-Spective tool review.  I have been compensated for my time for my opinions on these products.  My opinion is my own.  Especially when it allows me to promote my own family sibling rivalry.