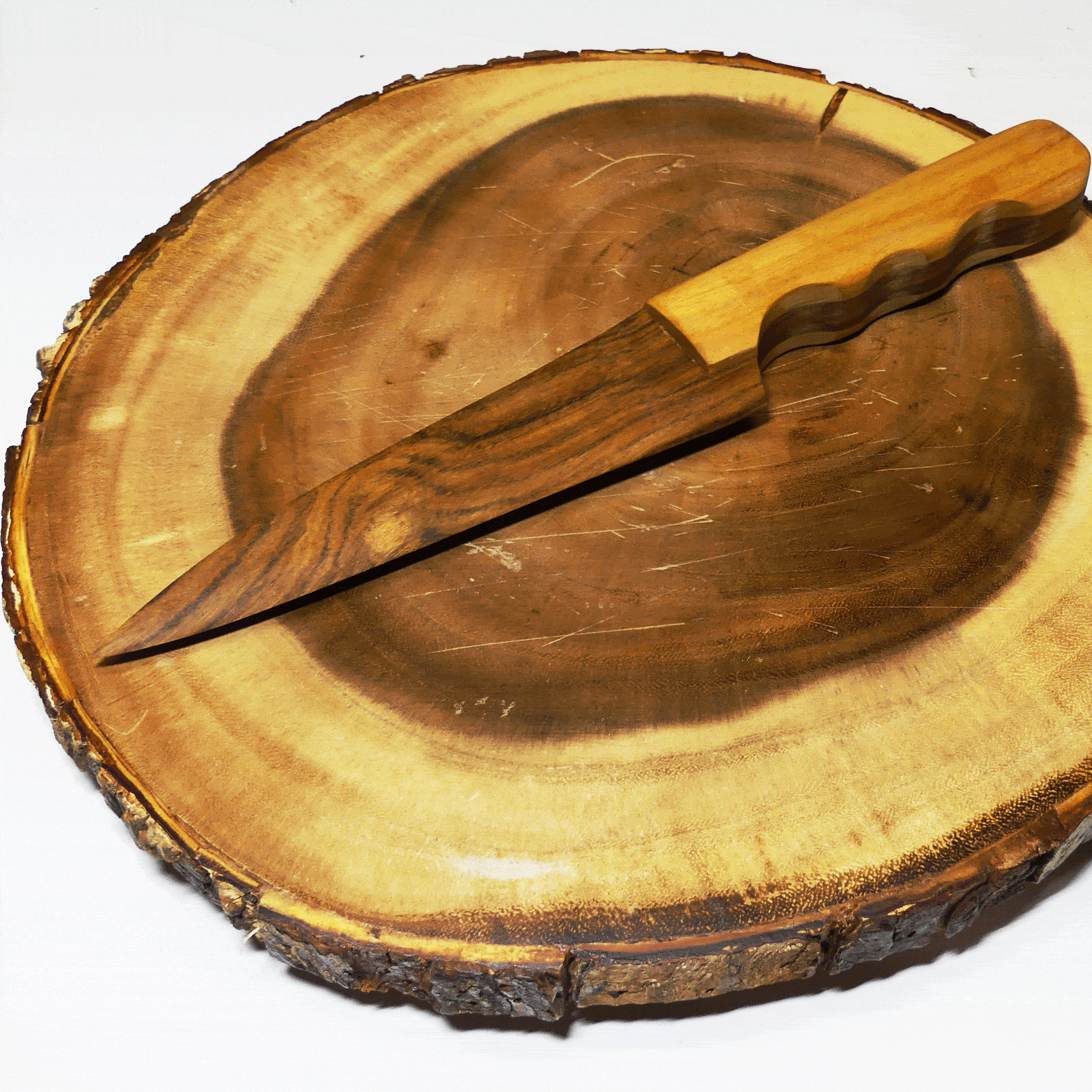 A wooden knife?  Why would you need a knife made out of wood?  Are you going to commit a crime and then burn the evidence?  Well… you could, but really a wooden cake knife is perfect for showing off your fantastic woodworking skills to your fancy friends with this high end piece of cutlery.  It's also a great idea for a wedding present or that wood themed 5th anniversary gift.
Materials/Supplies Used
Two pieces of scrap wood (I used Coffee Wood for the blade & Canary Wood for the scales)
Wood Glue (I used TiteBond II)
Gator Finishes Sanding Sponges (grits 80, 120, 180, 220, 320, 400)
Make Your Own Wooden Knife
---
Pretty simple huh?  Aside from the drying time with the glue up, this could easily be knocked out over a weekend.  Have some stacks of premium scrap wood sitting around?  Looks like they potentially have a new purpose in life.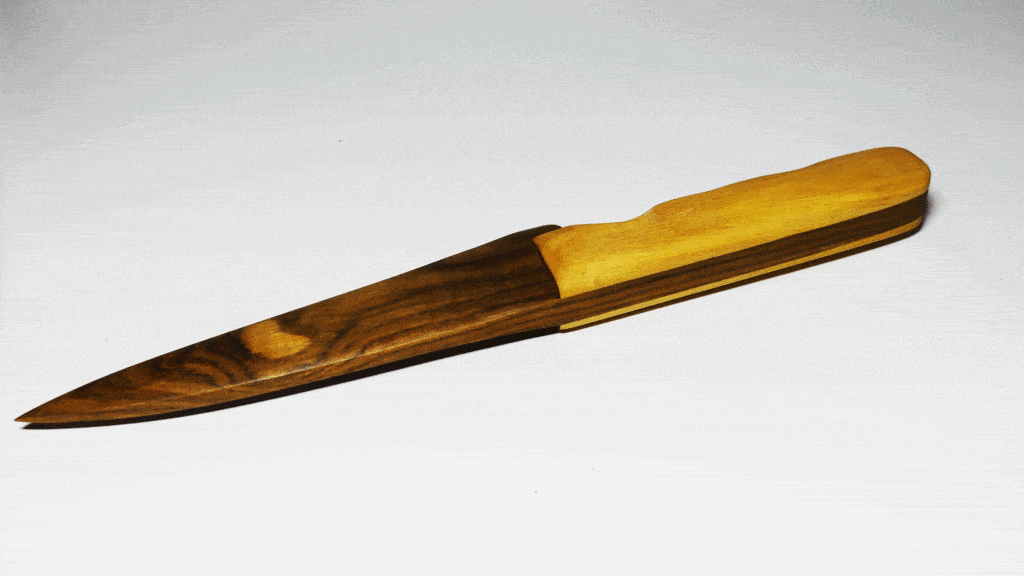 Also worth a mention, I've had some people voice concerns about using wood for a knife and potentially having issues with bacteria build up.  That's why this is a decorative knife to be used specifically for foods like cakes, soft cheeses and even some fruits.  Unlike a cutting board, you won't be scoring the surface and damaging the grain.  I used a food safe oil as well to seal the final piece, so if you hand wash it with water and soap you should be good to go!
Wait… there's a Wooden Knife 2.0 now!  Check out the newer design!
~ Lazy Guy
Like this post?  Make sure you Pin It to Pinterest!