Official Lazy Guy DIY Tees
---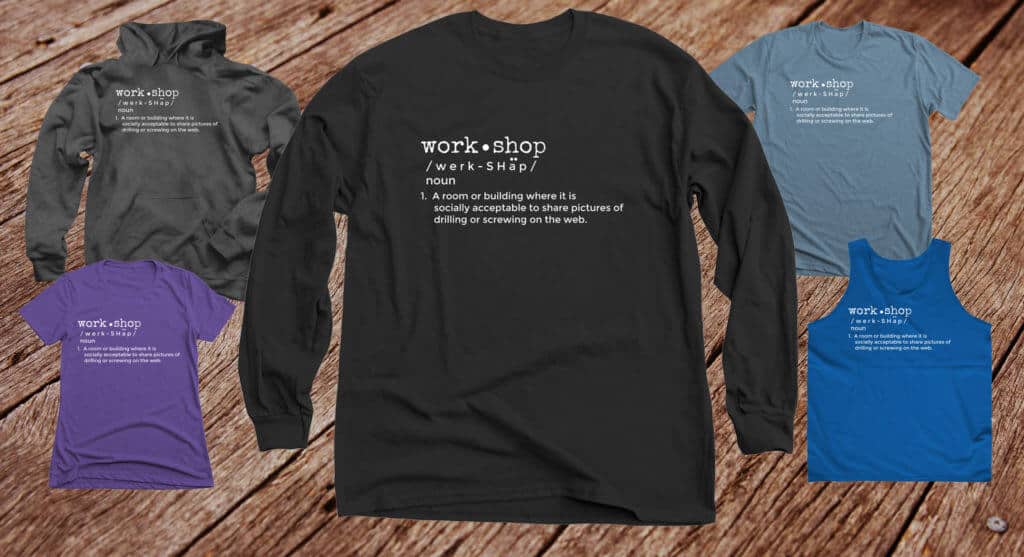 How do you define "workshop"?  Is it some place were the innuendo flies, but the work is always getting done?
---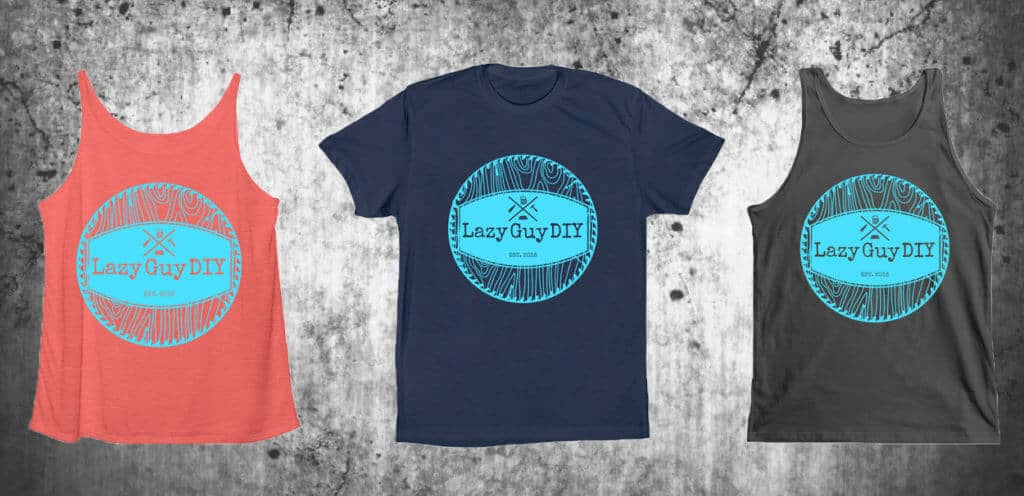 Picasso had his blue phase and so did Lazy Guy DIY.  This is a straight logo tee.  No frills.  Just pure fandom.
---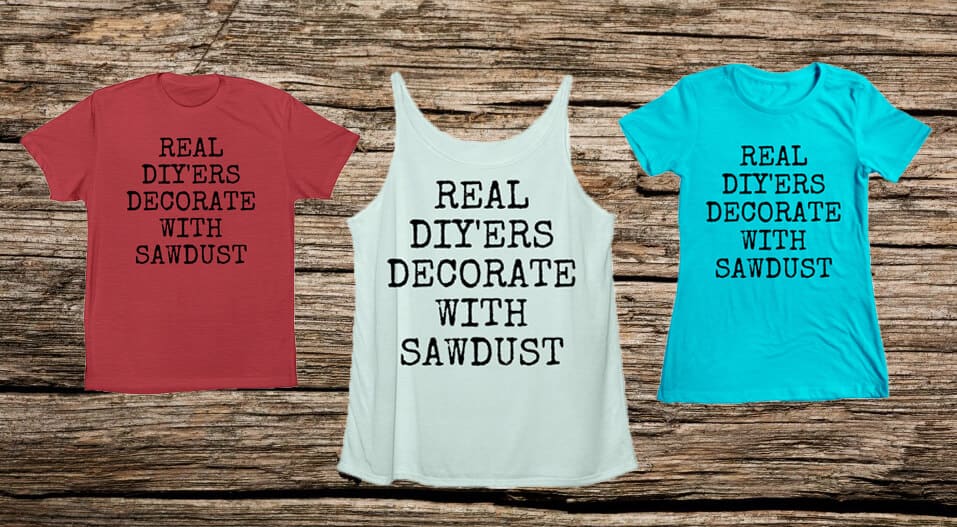 How do you alienate all of your DIY Decor Blogger friends in the matter of seconds?  Wear this shirt around them.  We know it and they know it.
---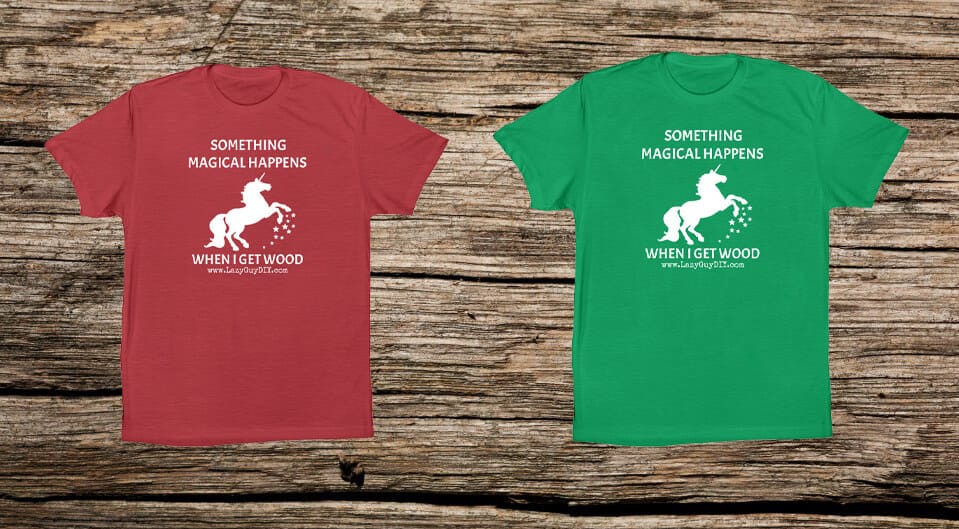 The Original Tee.  Stand back because things are about to get magical up in here.
---
 Please note, shirts are currently being fulfilled by BonFire Funds.  If a shirt design is not currently in an active campaign you cannot immediately purchase the design.  However, if you click the "I Would Buy This" link on the BonFire page, the campaign will automatically open when the order minimum is hit and you will be notified that it's time to order!